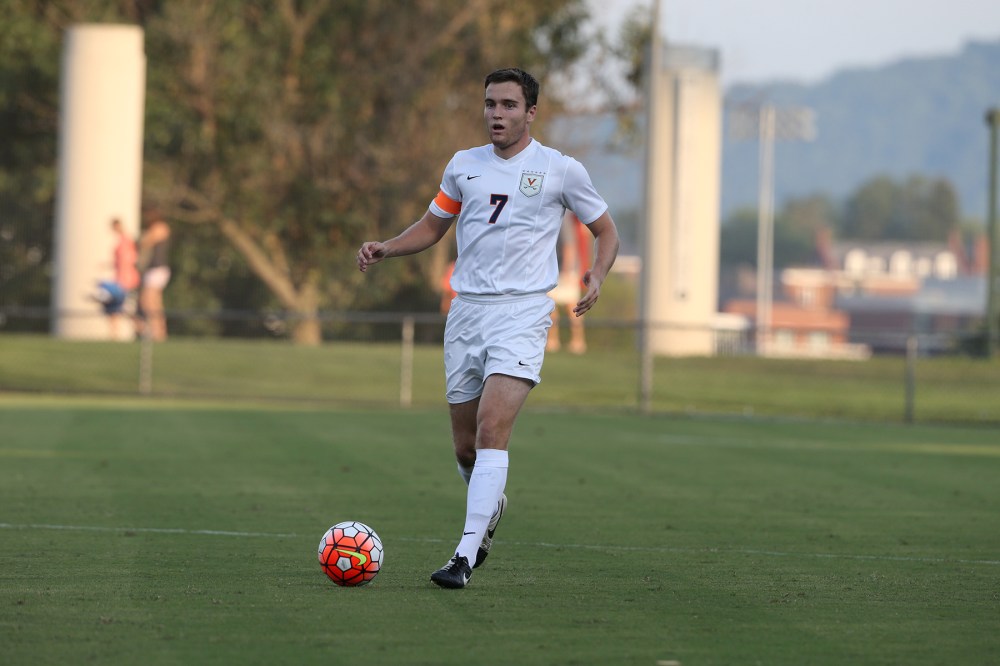 For senior Virginia Cavaliers midfielder Todd Wharton, the fight for success never stops.
Wharton has been a staple in the Cavaliers' midfield since he first walked onto campus in 2012. He jumped right into the starting eleven his freshman season, and by season's end, he was named to the All-ACC Freshman Team, starting in the team's last 18 games.
And since then, Wharton has made a name for himself at Virginia, starting in all 24 games for the Cavaliers in his second season while scoring six and notching three assists, and he helped lead the Cavaliers to their seventh NCAA title in 2014.
After winning the title in January and training with the team in the spring, Wharton joined the Portland Timbers PDL team for summer training. Wharton told SBI that training with the Timbers was tough and not what he was used to, but he knows that to play at the top level, you have to bring your best game day in, day out.
"Our coach would say, 'if you really want to be a pro, you have to bring it every day. It can't just be a one-time thing,'" Wharton told SBI of his experience with the PDL side. "Once you play well once, it doesn't matter if you play bad the second game. You're only as good as your last game, so I just learned to come prepared every day and want to train and want to get better and not just go through the motions."
Cavaliers head coach George Gelnovatch told SBI that he heard from people outside of the UVa program that Wharton impressed and was "one of their better players, if not their best player." The head coach said he knew all along that Wharton was a good player, and he is glad others at the professional level are taking notice.
Normally in a defensive role in the midfield, Wharton was named PDL Player of the Week after he netted a brace against the Seattle Sounders Under-23s on June 26. He completed the season drawing raves as one of the most impressive prospects on a Timbers U-23 team stacked with top college talent.
Now in his final season with the Cavaliers, Wharton looks to take on an important role — captain of the 2015 squad. He's set to lead the Cavaliers with the armband in his senior season, and with his solid offseason performances behind him, he said he wants to continue making those impact plays that will help lead Virginia to yet another NCAA title.
"Now that I'm captain, I'm trying to work on my leadership. I want to become a better leader, to help younger guys progress," Wharton said.
"I also want to work on getting more involved in the attack, even in the defensive-midfield role, I just want to be more impactful on the game and making more standout plays, as well as being consistent like I always am."