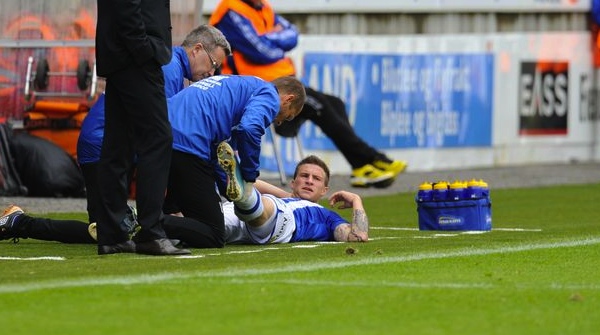 One of the questions that has sporadically popped up in recent weeks is, "How close is Josh Gatt to making a recovery?'
It turns out not that close.
Gatt gave an emotional update on his Instagram account on Wednesday morning on where he stands right now in his rehabilitation process. Gatt suffered the latest in a string of knee injuries back in May, but he revealed in his message that the last operation to repair the damage did not go as well as planned. Instead, it caused more issues in his left knee, and he's starting all over again in his road to recovery.
There was no timetable for recovery listed in the post, but Gatt said he has to start from "square one" while accompanying the message with a video of him sporting a knee brace and walking on crutches.
Gatt, a 24-year-old winger who plays for Molde in Norway, has seen his promising career derailed by knee injuries. His first one came in summer 2013 – just before he was to represent the U.S. Men's National Team at the CONCACAF Gold Cup – and it ruled him out for the rest of the year.
The speedy youngster also missed the entire 2014 campaign due to knee problems, but he was cleared to return to action this past April. Gatt played in his first game in two years in May by coming off the bench as a substitute, but he suffered another setback and had to be replaced five minutes after entering the field.
You can see the entire Instagram post here:
//platform.instagram.com/en_US/embeds.js
—–
What do you think about Gatt suffering another setback? Devastated for him? See Gatt coming back and being the same player he used to be?
Share your thoughts below.