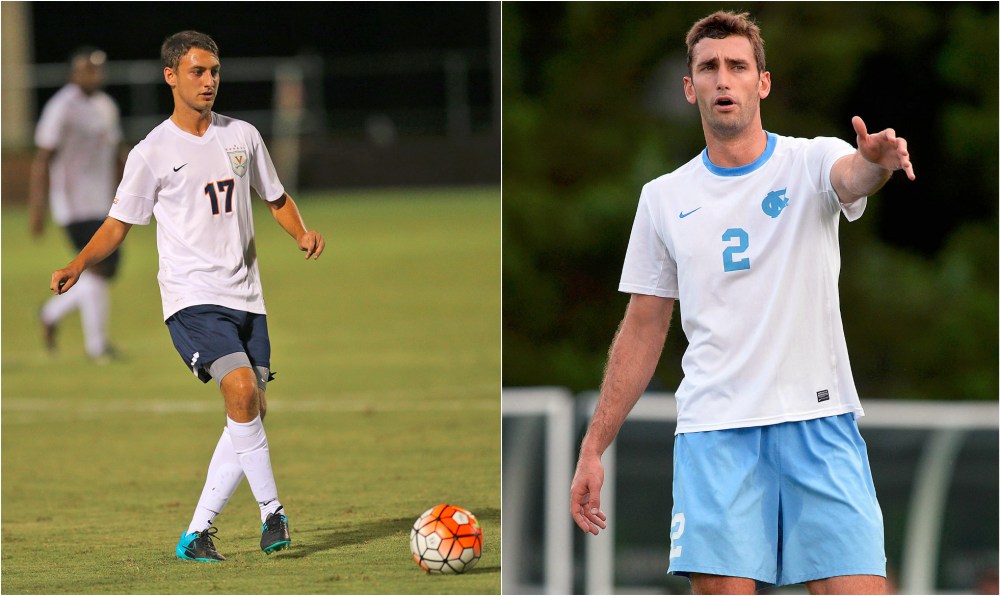 For many teams across the country, the ninth weekend of college soccer's regular season is the penultimate one.
For reigning NCAA champions Virginia, however, its regular season ends in Charlottesville against one of the ACC's best this year.
The SBI No. 10 Cavaliers host No. 5 North Carolina Friday in UVa's season finale. While the Cavaliers' year hasn't been as dominant as others, like the Tar Heels' campaign, Virginia has the chance to finish the regular season on the highest of notes.
Defender Sheldon Sullivan and the Cavaliers back line will have their hands full with North Carolina attacker Tucker Hume, who leads the ACC with nine goals. On the other side, though, 10 out of 12 goal-scorers for Virgina have at least 2 goals this year, with Jake Rozhansky leading the team with three.
Meanwhile, before SBI No. 6 Akron ends its Mid-American conference campaign, it'll have to fend of UCLA in an intriguing non-conference battle at FirstEnergy Stadium – Cub Cadet Field Sunday.
It hasn't been a year to remember for the Bruins, as they suffered a 4-3 loss to California and battled to a 2-2 tie vs. Stanford last weekend. While UCLA (7-7-1) has not lived up to expectations in 2015, Jose Hernandez, Seyi Adekoya and Abu Danladi have all done an exceptional job, scoring a combined 24 goals.
Here is a rundown of where all of the top teams will be playing during the ninth weekend in men's college soccer:
THIS WEEKEND'S COLLEGE SOCCER SCHEDULE
FRIDAY
7 p.m. – Louisville vs. (2) Wake Forest
7 p.m. – NC State vs. (4) Clemson
7 p.m. – (10) Virginia vs. (5) North Carolina
7 p.m. – Boston College vs. (16) Syracuse
8 p.m. – Oregon State vs. (1) Stanford
7 p.m. – UMKC vs. UNLV
SATURDAY
1 p.m. – Villanova vs. (9) Georgetown
5 p.m. – Sacramento State vs. Cal Poly
5 p.m. – UC Davis vs. (23) UC Santa Barbara
6 p.m. – (7) Coastal Carolina vs. (24) Radford
6 p.m. – (18) Rutgers vs. Omaha
7 p.m. – Pittsburgh vs. (20) Notre Dame
7 p.m. – Providence vs. Creighton
7 p.m. – Connecticut vs. (12) South Florida
7 p.m. – South Carolina vs. (13) Old Dominion
7 p.m. – (15) Indiana vs. Wisconsin
7 p.m. – (21) Ohio State vs. (25) Maryland
7 p.m. – Florida International vs. New Mexico
7 p.m. – (19) Xavier vs. Seton Hall
7 p.m. – Marist vs. (22) Monmouth
8 p.m. – Charlotte vs. (17) Kentucky
9 p.m. – (8) Denver vs. Eastern Illinois
9 p.m. – (14) SMU vs. Temple
SUNDAY
1 p.m. – (6) Akron vs. UCLA
1:05 p.m. – Holy Cross vs. American
3 p.m. – Air Force vs. UNLV
4 p.m. – (11) Seattle vs. Incarnate Wood