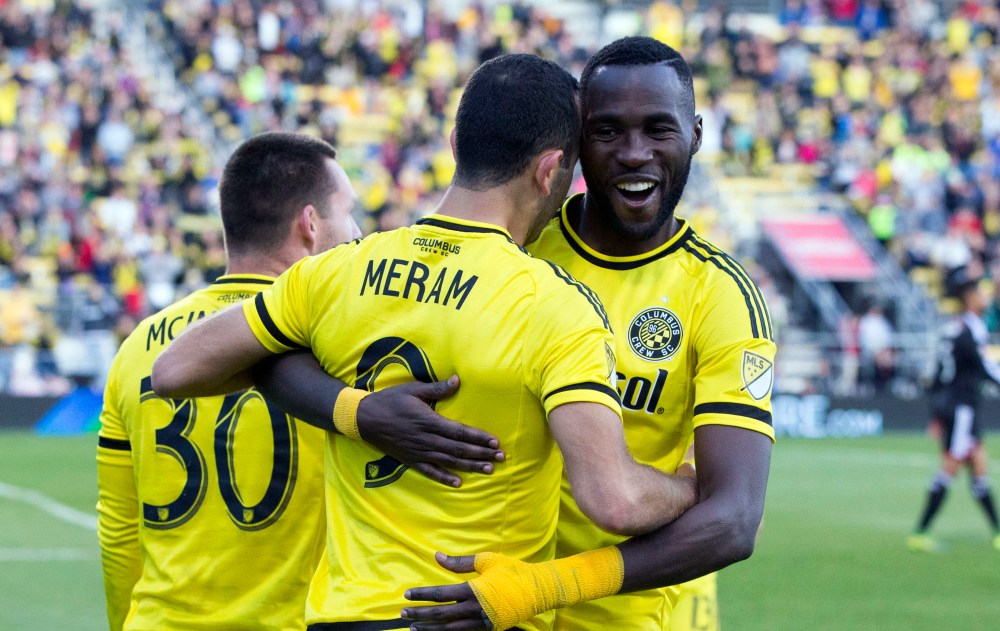 With a first-round bye in the MLS Cup playoffs on the line, the Columbus Crew made sure that they were the ones resting until next Sunday.
The Crew dominated possession and at one point scored two goals one minute apart en route to pummeling visiting D.C. United by a scoreline of 5-0 at MAPFRE Stadium.
The Crew may have missed Kei Kamara and Federico Higuain in attack due to suspension for yellow card accumulation, but the home side wasn't bothered in the slightest.
Jack McInerney, Kamara's replacement up front in the Crew attack, looked dangerous from the onset and eventually scored the first goal. Justin Meram, meanwhile, added the second — his sixth goal of the year. Ethan Finlay capped his impressive 2015 MLS regular season campaign with a brace in the second half. With his double against D.C., he ends the regular season with 12 goals and 13 assists. Finally Aaron Schoenfeld, who came on as a substitute for McInerney, tallied the fifth of the evening.
With the win, the Crew claim second place in the Eastern Conference and will have a first-round bye in the MLS playoffs. They will play the second-lowest remaining seed in the conference semifinals next Sunday and on Oct. 8. D.C., on the other hand, will play the New England Revolution on Wednesday. The knockout round games will be played on Wednesday and Thursday.
While goalkeeper Bill Hamid was beaten multiple times, he did manage one impressive save in the 23rd minute, making a quick-reaction stop on a McInerney header near the six-yard box.
Two minutes later, though, the Crew onslaught began. McInerney made a surging run towards the top of the box and Mohammed Saeid saw and assisted him, as McInerney beat Hamid with a low strike to the bottom-left corner of the goal.
On the other side of the field, goalkeeper Steve Clark had a relatively simple evening, but he was called into action in the 35th minute. Fabian Espindola worked his way towards goal from D.C.'s right wing, and his blast deflected into an arch towards goal. Clark had to dive backwards to tip the ball over the crossbar for the spectacular save.

That effort would turn out to be the best chance for D.C., and the Crew happily kept its foot on the pedal, scoring four second-half goals.
Parkhurst sent a beautiful long ball to Meram before the Iraq international scored the second. McInerney assisted Finlay's first before the 25-year-old midfielder scored his second moments later.
Schoenfeld made D.C.'s bad day even worse, scoring the fifth and final goal of the game in the 80th minute.