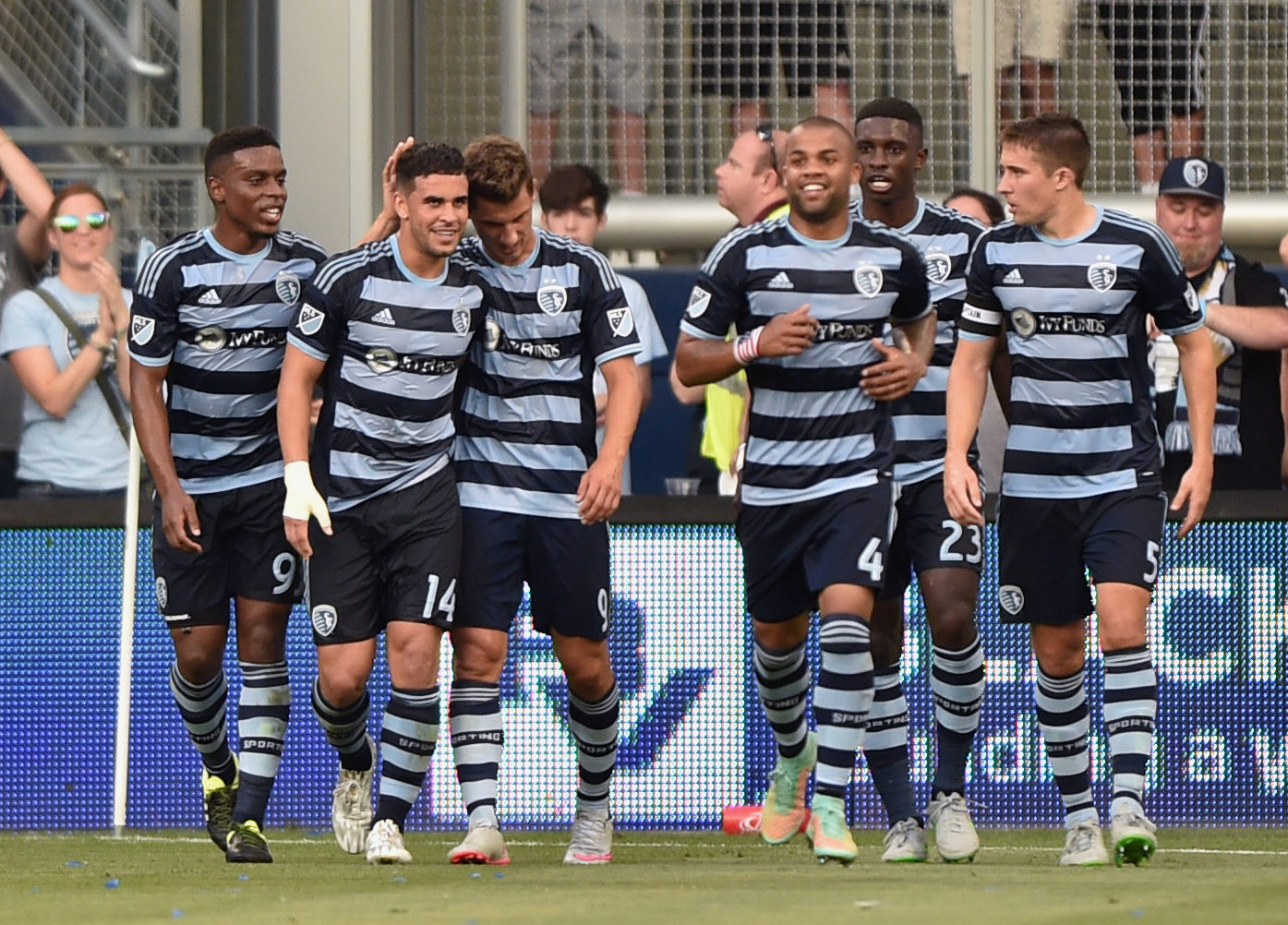 For a few minutes Sunday, Sporting KC was on the outside of the MLS Cup Playoffs picture looking in, but after 90 minutes of play, its ticket was punched.
With the San Jose Earthquakes hoping to overtake them in the standings, Sporting KC claimed the sixth and final playoff spot in the Western Conference with a 2-1 win against LA Galaxy.
SKC head coach Peter Vermes decided to keep creative midfielder Benny Feilhaber out of the starting lineup, and the decision to introduce him in the second half provided dividends. Feilhaber's game-winning assist to Dom Dywer in the 65th minute was his 15th in the MLS regular season.
Despite the important win, the Galaxy finish the season one spot above Sporting KC in the Western Conference and will play the Seattle Sounders in a knockout round meeting, which will take place on Wednesday or Thursday. Sporting KC will play the Portland Timbers on one of those same days.
From the opening whistle, Dywer attempted to cause havoc for the Galaxy, and he forced Donovan Ricketts into an important save approximately half an hour into play.
The first goal of the evening, however, would be the result of a long throw-in. After being headed up in the air twice near the six-yard box, the ball fell to the feet of Chance Myers, who blasted a shot on frame. The ball hit Ellis, who was in an offside position, before the defender subsequently buried the ball into the back of the net during the 38th minute.
The Galaxy created multiple chances during the first half, including a wonderful opportunity for Steven Gerrard to put his name on the scoresheet, but the Liverpool legend could not beat goalkeeper Tim Melia.
Only Irish international Robbie Keane would best Melia, as the 35-year-old striker beat the in-form netminder with a crafty chip in first-half stoppage time. Giovanni Dos Santos slipped a precise pass in behind the Sporting KC back line before Keane scored the Galaxy's equalizer.
Momentum shifted after the break, though, and the introduction of a key Sporting KC contributor sparked the home side to victory. Feilhaber, who has been instrumental more times than not for Sporting KC this season, entered the game in the second half and would be the one to create the game-winning goal.
The 30-year-old midfielder shielded a defender while surging towards the top of the penalty area, and as more defenders stepped up to stop his run, Feilhaber slipped a perfectly-timed through ball to Dwyer, who finished the opportunity.
Melia would come up with another important save in the dying moments of the match, as Gyasi Zardes blasted a shot on frame in stoppage time, but the 29-year-old's hands were strong from start to finish.