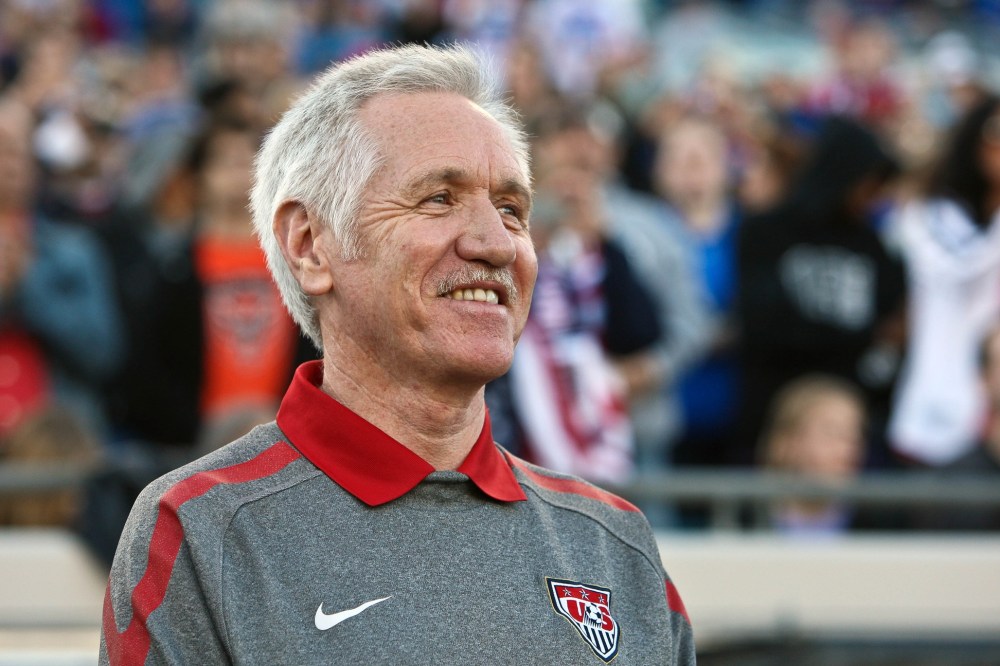 Orlando City's foray into the NWSL may be creating something new, but the man charged with leading the team from the sidelines will reportedly be a familiar face.
Sports Illustrated reported Tuesday that former U.S. Women's National Team head coach Tom Sermanni is set to be named head coach of the newly founded Orlando NWSL team. The team, which is set to be announced Tuesday, will be the league's 10th club.
Sermanni coached the USWNT from Jan. 2013 to April 2014 before being replaced by current head coach Jill Ellis in the aftermath of a disappointing seventh-place finish at the Algarve Cup.
Most recently, Sermanni served as an assistant coach for Canada during the country's run in the 2015 Women's World Cup. Prior to taking over the USWNT, Sermanni came to prominence as manager of Australia, leading the Matildas to World Cup quarterfinals in 2007 and 2011.
What do you think of the reported hire? How will Sermanni do in the NWSL?
Share your thoughts below.