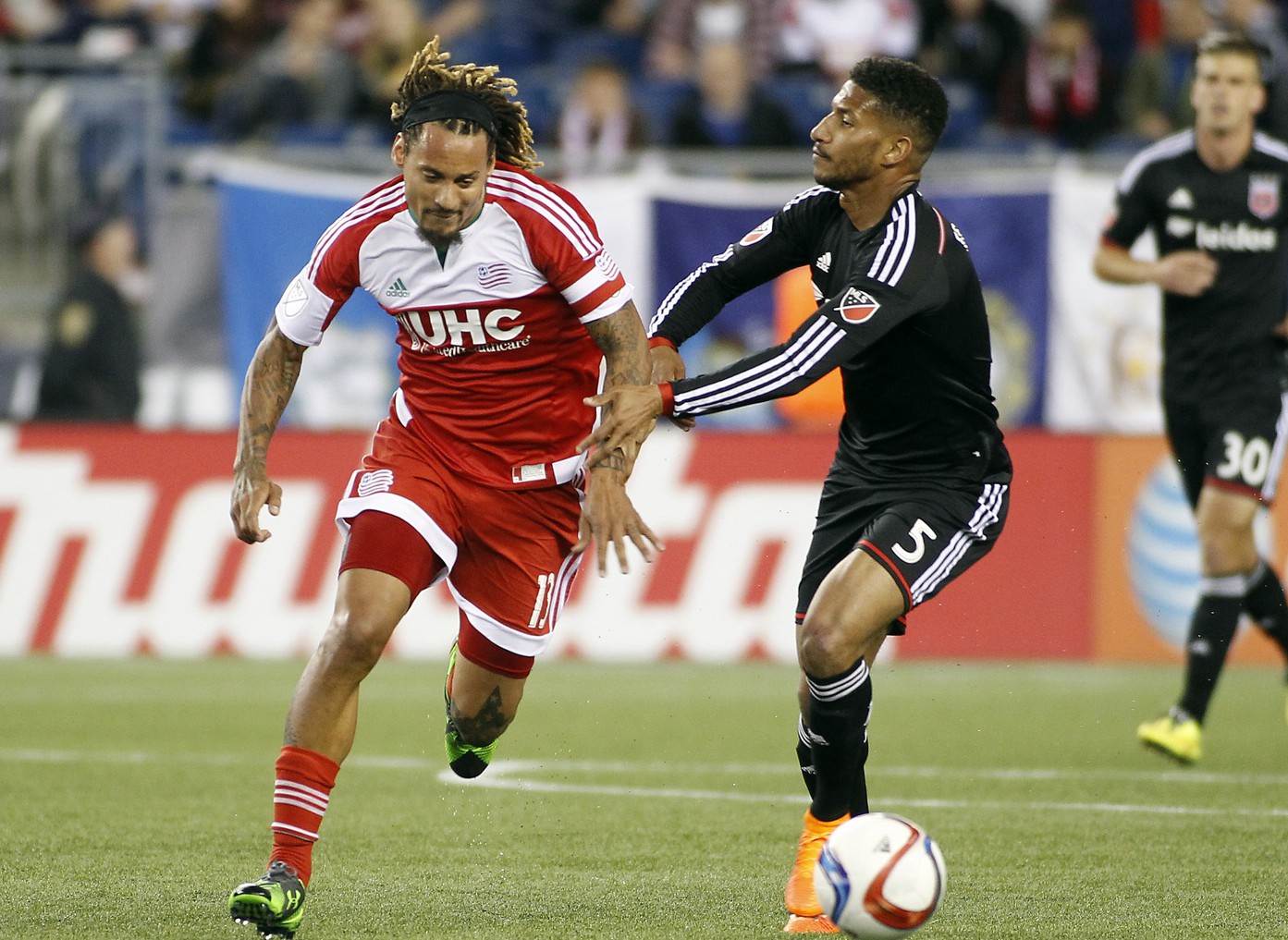 Playoff soccer in MLS is finally here, and the first game of the first round pits a home side hoping to put below-average results behind it against a visiting squad hoping to achieve a similar success to that of 2014.
D.C. United hosts the New England Revolution Wednesday in a one-off knockout game at RFK Stadium in the 2015 MLS Cup Playoffs (7:30 p.m., UniMas). While it may be common to consider the home team the favorite, D.C. United's current form suggests the visiting Revolution may have the advantage.
D.C. has consistently been one of the better teams during the regular season in MLS, having advanced to the playoffs three out of the past four seasons, which included a first-place finish in the Eastern Conference just a year ago.
In the previous nine regular season games, though, D.C. has only posted two wins and lost six times. To make matters worse, those two wins came against New York City FC and the Chicago Fire — two teams not participating in the playoffs. D.C. has left much to be desired in the playoffs during recent years as well, and a recent 5-0 drubbing handed to them by the Columbus Crew Sunday has left many thinking D.C. is set to make an early exit.
Revolution head coach Jay Heaps is not willing to concede his team as favorites, though, because he knows all too well that D.C. can be a dangerous team that likes to find its goals through counter-attacks.
"I think going into any game, it's not about your last game, it's about your next game," Heaps told SBI. "I think for us, our focus is always on what our mentality is going into the game. We can't worry about their mentality, we have to worry about our mental toughness and strength going into the game."
D.C. has the edge in the head-to-head series this year, as the pair tied, 1-1, in May before D.C. defeated the Revolution at RFK Stadium by a scoreline of 2-1 on June 21. While recent results have aggravated the team, head coach Ben Olsen says his side deserves to be taken seriously.
"It's a whole new season, and we've gotten a home-field advantage in the playoffs for a reason," Olsen said. "We've had a good season, and we've amassed a good amount of points and we've used every guy in that locker room to get it. Now our challenge is very simple: it's to win a home game against a good team."
Heaps knows that earning a win in D.C. will be difficult, especially with players like Fabian Espindola, Chris Rolfe and even Alvaro Saborio, who may likely be used as an impact substitute, lining up against his Revolution side.
"I think offensively they really have that interchange at forward where you've got Espindola and Rolfe, and they stay high and pick up a lot of loose balls when you're a little bit exposed," Heaps said.
"But then you have Chris Pontius and Nick DeLeon interchanging and breaking. So those four, all four of them, can be on the field in different spots and that's the key. You'll see Espindola drift wide, both right and left, and DeLeon will go in the middle. I think that's the challenge, knowing where they are when the ball turns over and where they might interchange and where they might be dangerous."
The Revolution have also had their struggles recently. New England's statement 3-1 win against New York City FC Sunday was their first in the team's previous five meetings. In that stretch, forward Charlie Davies was not much of a factor, but the 29-year-old striker has been the thorn in D.C.'s side so far this season, and he finally ended a goal-scoring drought that lasted nine games.
"He's key for us. He's been a player for us that's been important throughout the season," Heaps said of Davies. "I think part of why he hasn't scored many goals at the end of the year was, I think, we overused him a bit earlier in the year, but we want to keep him, now, fresh. He was really good on Sunday, and we're excited he was able to get his 10th goal (of the season)."
While Davies may be key for the Revolution, Lee Nguyen will be the one to create and distribute throughout the 90 minutes, or more if need be. Kelyn Rowe has also shown that he can be a reliable and important piece in the attack, while U.S. international Jermaine Jones will help shutdown any counter-attacks from D.C.
The winner will advance to the conference semifinals and play the New York Red Bulls Sunday, but in order to do so, something must give. New England's explosive and, at times, unstoppable attack faces off against D.C.'s formidable and structured defense. D.C. may not be playing lights-out soccer, but in a one-off knockout game, anything can happen.
"We understand who we are. We understand when we're good and when we're not good," Olsen said. "I think we tried to identify some things the other day, why things didn't go the right way and we'll respond and have a better performance. Hopefully the performance is good enough to be a New England side."