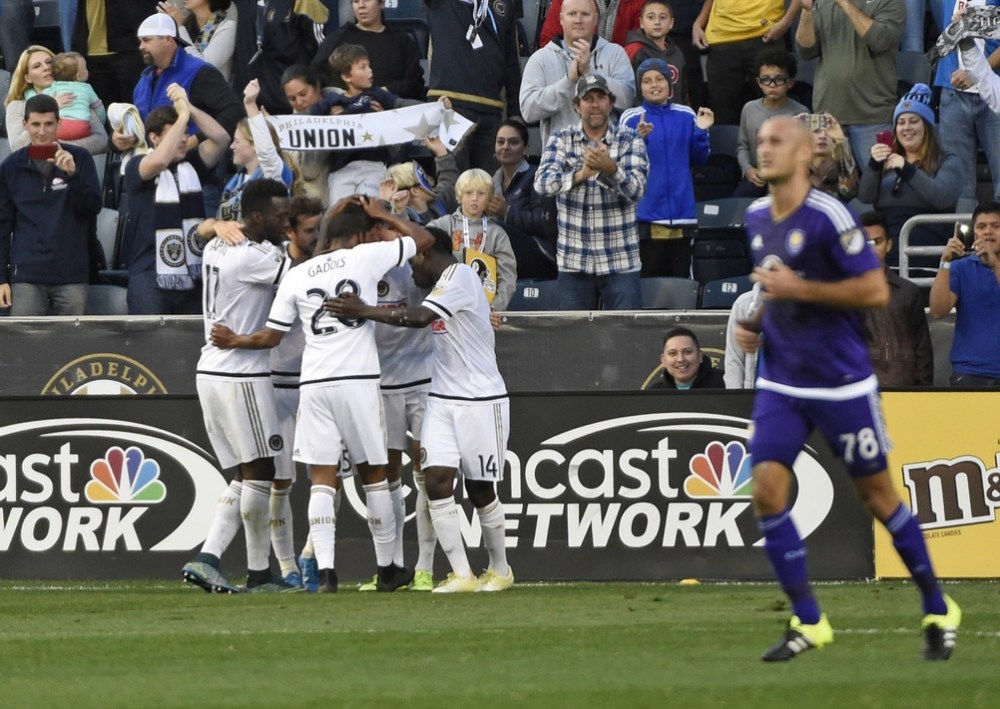 Orlando City came into Philadelphia needing a miracle to secure a playoff birth, but in the end, the Union claimed all three points on Decision Day in what was the end of a five-game winning streak for the Lions.
The Union secured the 1-0 result at home through Sebastian Le Toux's first-half penalty, which the Frenchman drew when fouled near the spot just before halftime. A second yellow card late to Cristian Higuita reduced City to 10 men, allowing the Union an easy finish to the well deserved home win.
Union goalkeeper Andre Blake acquitted himself quite well in front of his home fans, racking up a number of saves to keep the clean sheet.
The speed of C.J. Sapong and the attacking mind of Tranquilo Barnetta were the two weapons that gave the home side the better of the play all night, while Orlando's Cyle Larin and Kaka couldn't connect.
An Orlando City goal scored by Aurelien Collin was called off by the referee just minutes before Philadelphia broke the deadlock. Collin put his body in front of Kaka's corner kick, but Seb Hines had fouled Union goalkeeper Andre Blake before the ball hit the back of the net.
Philadelphia got on the board in the 41st minute through Sebastian Le Toux. Cristian Higuita brought down Le Toux in front of goal, and the referee called the penalty even though the ball was nowhere near the play.
Orlando struggled to find the attacking fluidity that had led to their record of five wins in their last five matches, with their shots coming few and far between. Larin showed sparks of why he is the prime Rookie of the Year candidate, but he did not manage to add to his impressive 17 goals in the league this season.
In the 86th minute, Cristian Higuita received a second yellow card as Orlando was reduced to 10 men in what was a truly disappointing way to end the season. The referee issued 11 yellow cards on the night, two for Higuita, with chippy and questionable tackles breaking up the play from start to finish.
Both teams will miss the MLS Cup playoffs, looking to rest and reform their respective squads in order to compete in 2016.