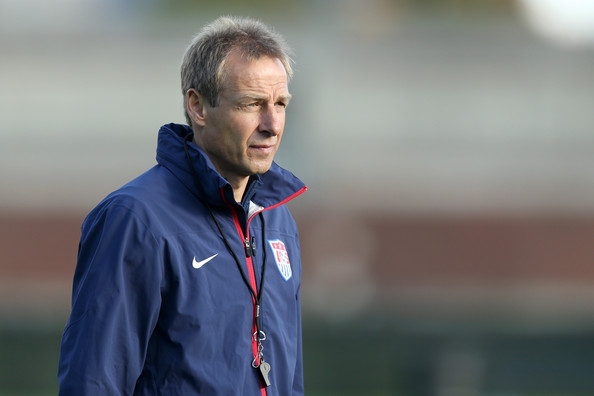 By SBI SOCCER
Throughout Jurgen Klinsmann's tenure as U.S. Men's National Team head coach has had plenty of highs and lows. However, recent struggles have drawn some to wonder just how long that tenure may last.
After bombing out of this summer's Gold Cup, Klinsmann and the U.S. must now face Mexico in Saturday's CONCACAF Cup, a game that essentially serves as one final chance to salvage the 2015 campaign. If the USMNT loses to Mexico, the team would lose its chance to compete in the 2017 Confederations Cup, and perhaps just as importantly, the Americans would lose bragging rights in the rivalry that matters most to its fans.
USMNT legend Landon Donovan let his opinion be known Tuesday, stating that Klinsmann should be held accountable if the U.S. loses. Throughout his tenure, Klinsmann has called for his players to be held accountable for mistakes, and Donovan believes Klinsmann should be held to the same tough standards as his players.
Donovan's comments raised an interesting question. Should Klinsmann be fired if the U.S. loses to Mexico? The reality is U.S. Soccer president Sunil Gulati has already gone on record saying Klinsmann's job in safe, but Donovan's comments make you wonder just how many people share his opinion.
Which leads us to the SBI Question of the Day. Do you think Klinsmann should be fired if the U.S. loses to Mexico on Saturday?
Cast your vote after the jump:

[polldaddy poll=9113966]
How did you vote? What did you think of Donovan's comments? Think U.S. Soccer might change its mind of Mexico wins big on Saturday?
Share your thoughts beow.