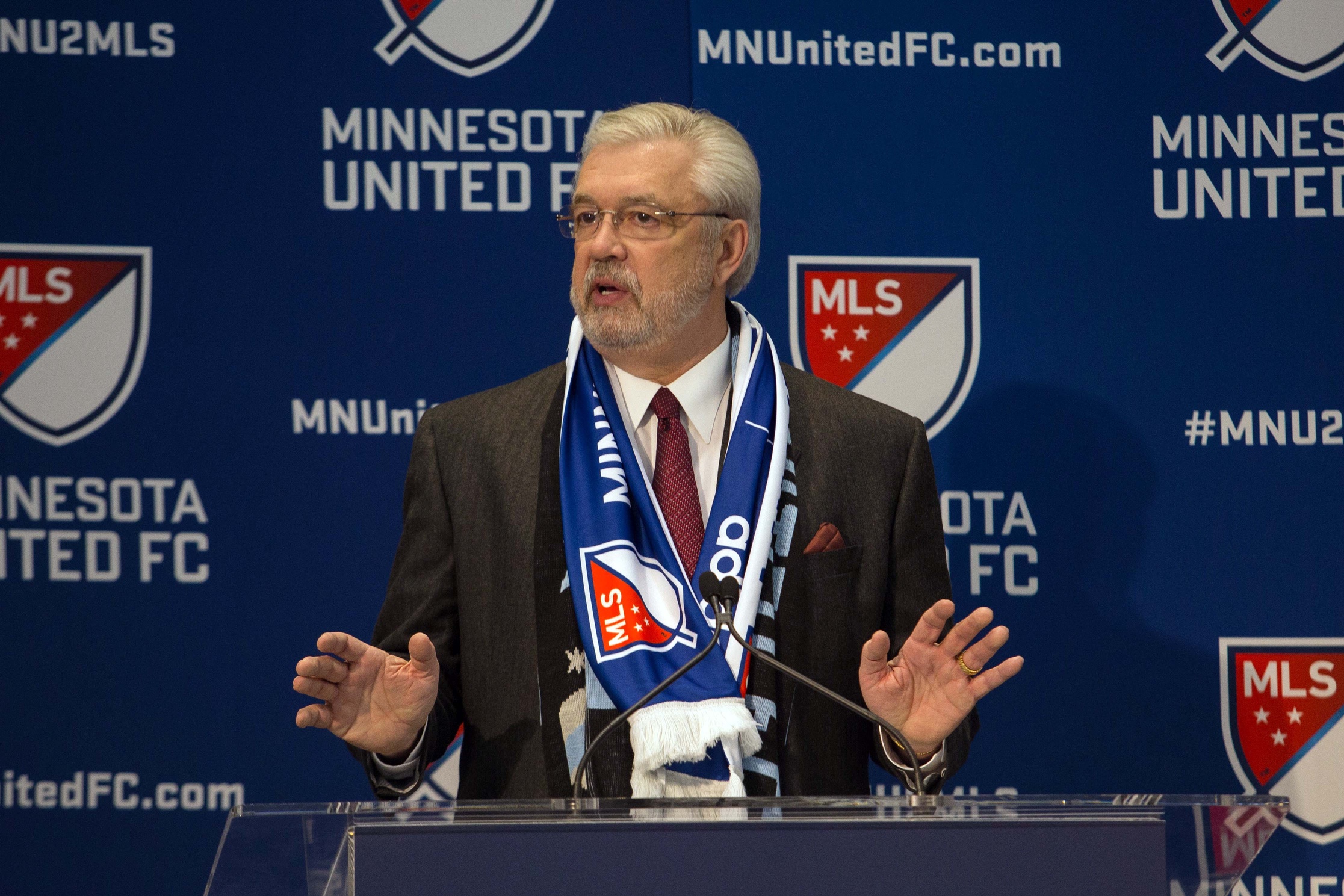 Minnesota United has reportedly found an MLS home.
TwinCities.com reported Friday that St. Paul mayor Chris Coleman and Minnesota United owner Bill McGuire are expecting to announce a stadium deal that will see the venue built on a vacant area owned by the Metropolitan Council. The site has been targeted by the club for roughly six months and is located close to Interstate 94 with several public transportation stops in the vicinity.
With a stadium location set, Minnesota United are set to begin MLS play in St. Paul in 2018.
Friday's expected announcement of the St. Paul site comes just several months after it appeared Minnesota United would be fixed on a Minneapolis location. However, MLS' proposal for land near the Minnesota Twins' Target Field to be taken off of tax rolls permanently was a condition local government was unable to agree to do to the land's value.
The St. Paul site has no such issues, as the proposed land has been untaxed for years.
What do you think of the Minnesota United news? Excited for the announcement? What do you expect from the team in the build-up to their MLS debut?
Share your thoughts below.