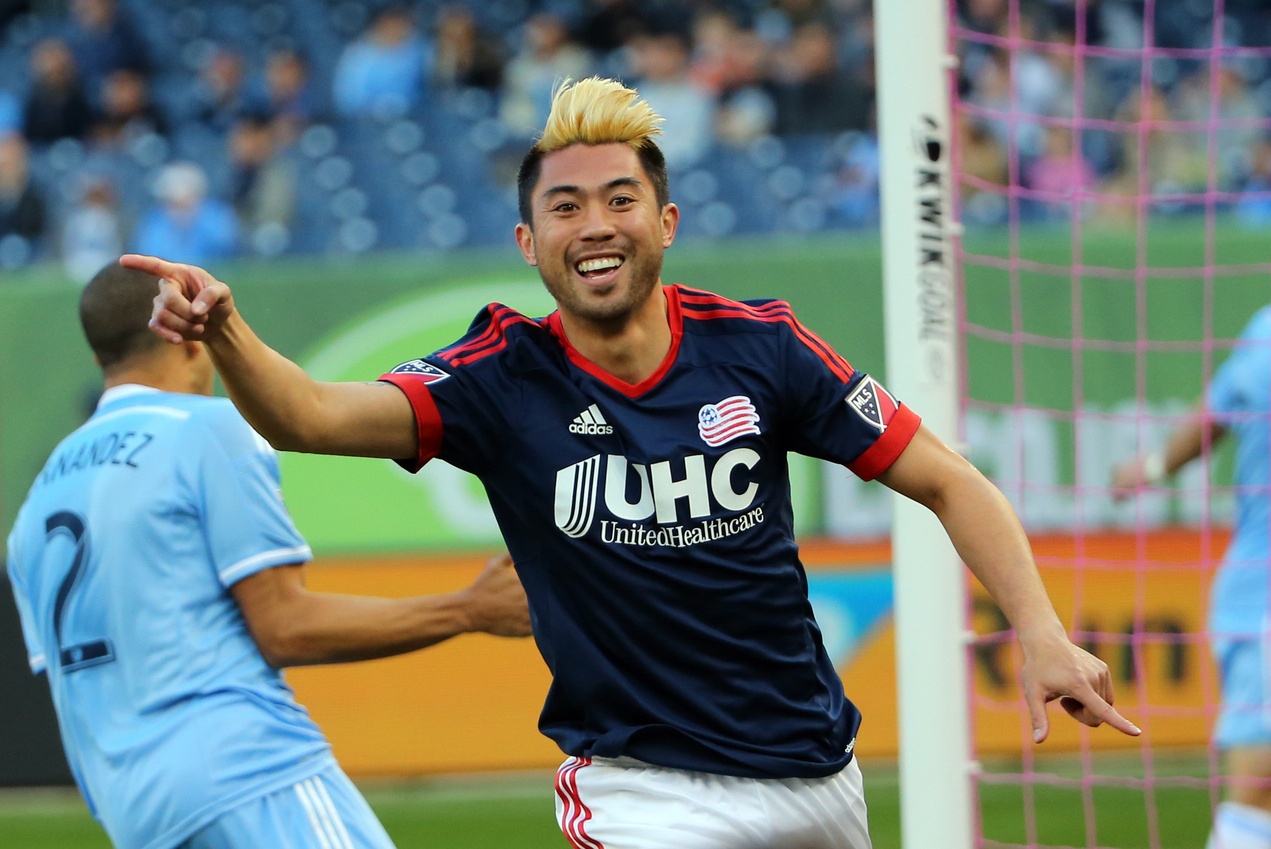 NEW YORK — A collapse was highly unlikely, but the New England Revolution still assured there weren't going to be any doubts to them securing a playoff berth.
Lee Nguyen fired the opening salvo less than two minutes into the match while Charlie Davies and Kelyn Rowe each tacked on a score to send the reigning Eastern Conference champion back to the postseason with a 3-1 win over New York City FC at Yankee Stadium on Sunday.
New England held a three-point lead and a goal differential of eight on Orlando City SC heading into Sunday's match. The win secured a fifth-place finish for the Revolution and also ended their four-match winless streak.
Nguyen capitalized on New England's first chance of the game as his combination play with Davies hushed the home crowd before it was even able to get into the game. Nguyen chipped a ball into the box where Davies held up play momentarily before returning it to the sender. The 29-year-old midfielder then took two dribbles before slotting the ball past goalkeeper Josh Saunders.
NYCFC pieced together some offensive flow in the middle of the first half but could not find the finish it needed to equalize. The home side's best chances of drawing even came from a couple of Chris Wingert headers but his first attempt bounced over the bar in the 32nd minute while his second was saved by a sure-handed Bobby Shuttleworth five minutes later.
Shortly after that Shuttleworth save, Davies doubled the Revolution lead with his 10th goal of the season.
On a long lob pass from the backfield, Davies fought off NYCFC's Jason Hernandez to the ball before he managed to release a left-footed shot past a closing Shay Facey on the left side of the box. The ball rolled past the outstretching Saunders before bouncing off the bottom-right post and into the net.
Rowe capped New England's scoring in the 55th minute with a glancing header off a Chris Tierney cross that sail over Saunders and David Villa scored a consolation goal for the home side in the 91st minute on a penalty kick.
New England will now travel to face D.C. United in the knockout round on either Wednesday or Thursday.
For NYCFC, the loss wrapped up the expansion club's inaugural season in MLS on a three-game losing streak and 37 points.