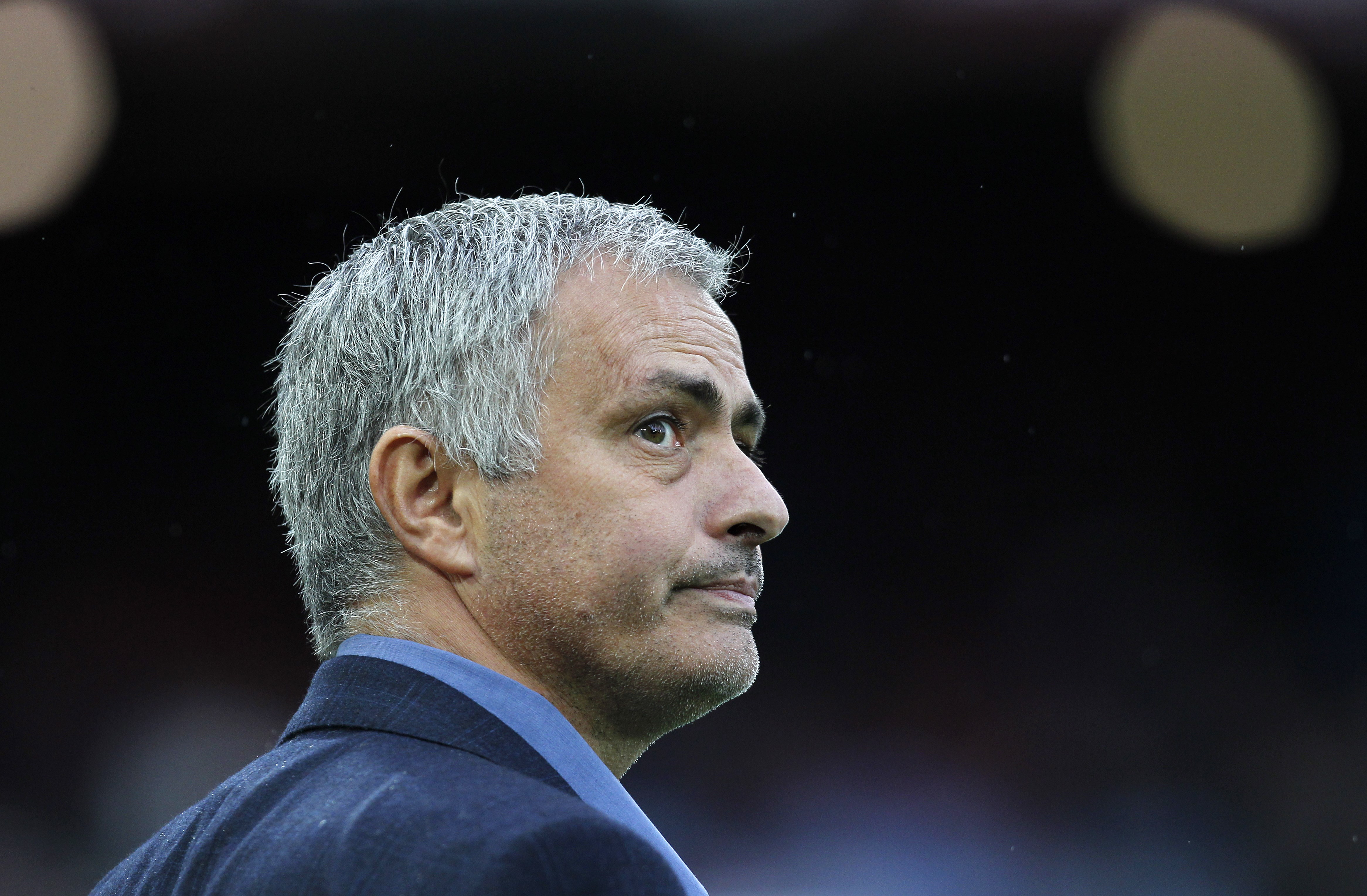 By SBI SOCCER
Jose Mourinho might be ready to pack his bags and leave Chelsea for the second time.
The under-fire Chelsea boss watched from the stands as his Blues suffered yet another loss, dropping a 2-1 decision to West Ham United on Saturday at Upton Park.
Andy Carroll scored the second-half winner to help send West Ham into third place in the Premier League, while the defending champions suffered their fifth loss of the season to settle in at 15th place.
It was a long day for Chelsea, as a would-be Cesc Fabregas goal was ruled offside by the narrowest of margins, leaving Mourinho and his coaching staff irate. Shortly after that, midfielder Nemanja Matic drew his second yellow card to leave the Blues playing down a man for more than half the match.
Mourinho spent the second half watching the match from the director's box after reportedly being sent to the stands for attempting to access the referee's locker room at halftime. He made no comments after the match, refusing to address the media, sparking more speculation that his days with Chelsea may be numbered.
West Ham fully enjoyed its victory in a London derby that won't soon be forgotten by Hammers fans who are starting to believe their team just might be a serious challenger for one of the European spots in the Premier League.
Here is a rundown of the rest of Saturday's soccer action:
ARSENAL TOPS EVERTON
Arsene Wenger's Arsenal could've suffered a letdown after an emotional mid-week victory against Bayern Munich in UEFA Champions League play, but instead the Gunners delivered their latest impressive performance in a season growing more promising by the day.
The Gunners scored a pair of header goals two minutes apart, as Olivier Giroud and Laurent Koscielny headed shots past Tim Howard in the first half on the way to a 2-1 victory at Goodison Park. Howard appeared uncertain on both goals, leaving him the subject of major criticism from fans and media alike.
Ross Barkley scored just before halftime to make things interesting in the second half, but the Toffees looked second best for much of the day as Arsenal closed out the match in professional fashion.
The victory moved Arsenal into first place in the EPL, one point ahead of Manchester City, which faces Manchester United on Sunday.
The loss dropped Everton to 10th place, having won just once in five matches.
Here are the rest of Saturday's scored in the EPL:
Aston Villa 1, Swansea 2
Leicester City 1, Crystal Palace 0
Norwich City 0, West Brom 1
Stoke City 0, Watford 2
BAYERN WINS THOUSANDTH BUNDESLIGA MATCH
For 34 minutes, Bayern Munich failed to score and break through a seemingly overmatched FC Cologne side. Then came the 35th minute, when Arjen Robben delivered the first goal in an eventual blowout.
Bayern continued their perfect form in German Bundesliga action, improving to 10-0 after a 4-0 victory in Munich, becoming the first team to start a Bundesliga season with a perfect 10-0 record.
Robin returned from nearly two months on the sidelines with a groin injury and his presence helped drive Bayern's attack on a day when there may have been somewhat of a Champions League hangover.
The floodgates opened after Robben's opening goal, with Arturo Vidal, Robert Lewandowski and Thomas Muller delivering goals for the German champions.
Here is a rundown of the rest of Saturday's scores in the Bundesliga:
FC Ingolstadt 0, Hertha Berlin 1
Bayer Leverkusen 4, VfB Stuttgart 3
Darmstadt 0, Wolfsburg 1
Hannover 1, Eintracht Frankfurt 2
Mainz 05 1, Werder Bremen 3
Hoffenheim 0, Hamburg 1
NAVAS PLAYS THE HERO IN REAL MADRID WIN
If you only saw the final score you might think Real Madrid had an easy time against surprising Celta Vigo, but it was anything but easy.
Costa Rican goalkeeper Keylor Navas came up with a handful of top-shelf saves to help Real Madrid post a 3-1 victory on Saturday.
Navas kept Celta Vigo from battling back after early goals from Cristiano Ronaldo and Danilo gave Real Madrid an early 2-0 lead on the road.
As if Navas' heroics weren't making things tough enough, Celta Vigo went down to 10 men in controversial fashion when Gustavo Cabral was sent off with a second yellow card for dissent. The red card didn't stop Celta from pushing Real Madrid to the brink, with late Marcelo goal providing some insurance.
The victory pushed Real Madrid into first place in La Liga, three points clear of Celta Vigo, as well as Barcelona, which plays Eibar on Sunday.
Here are the rest of Saturday's scores in La Liga:
Malaga 2, Deportivo La Coruna 0
Sevilla 5, Getafe 0
Granada 1, Real Betis 1
Rayo Vallecano 3, Espanyol 0
QUICK KICKS
Mexico beat Germany to secure a place in the knockout rounds of the Under-17 World Cup. (REPORT)
A former FIFA employee claims he was told to doctor the minutes of executive committee meetings. (REPORT)
Mario Balotelli is in trouble again, this time for posting racy pictures of a former girlfriend on social media (REPORT)
———
What did you think of these reports? See Mourinho lasting beyond this week? Think this is the year Arsenal recaptures the EPL title?
Share your thoughts below.