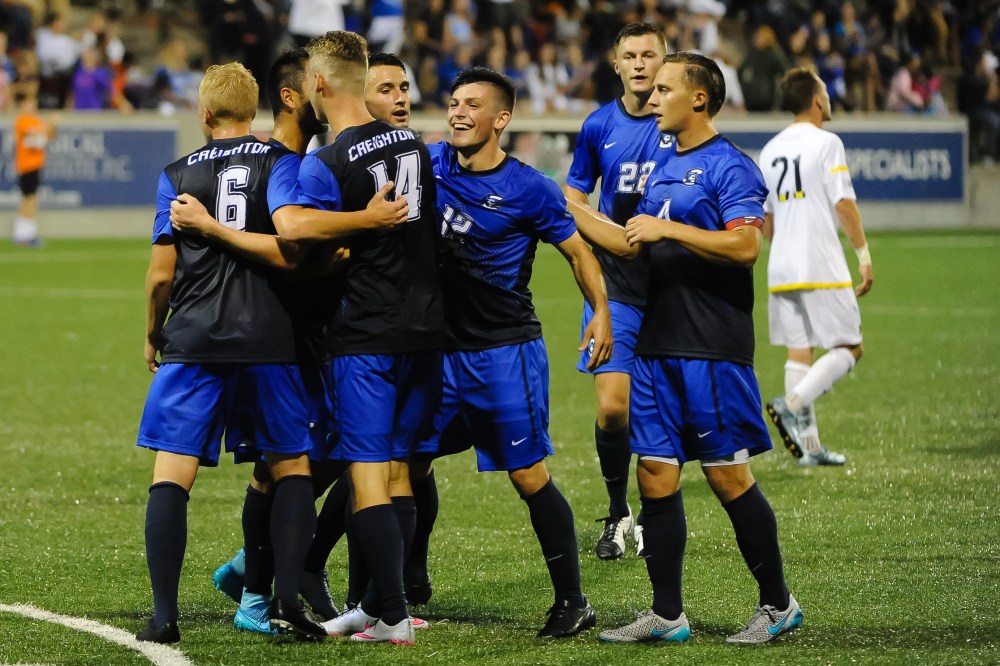 The regular season comes to a close this week for many top teams in college soccer, but tasty matchups are still on the schedule.
SBI. 3 Creighton does battle with No. 9 Georgetown Thursday in this week's marquee game, while No. 1 Stanford also has a tough contest against Pacific 12 side Washington.
Fabian Herbers, the front-runner to be awarded this year's MAC Hermann Trophy, the highest individual award in intercollegiate soccer, has a chance to cap his incredible season off with a key win against a Hoyas team that earned the No. 1 spot in the SBI College Soccer Preseason Top 25. Herbers and the Bluejays went on to hold the No. 1 position for many weeks, but a recent loss to Xavier knocked them off of their pedestal for the time being. A win against a title contender could see them reclaim the ranking.
The Cardinal, meanwhile, are on a 15-game unbeaten run, and U.S. international Jordan Morris as been red-hot for his side, scoring a team-leading eight goals this season. However, the Huskies are one of only three teams not to lose to the Cardinal this campaign, forcing a 0-0 tie in the pair's first meeting.
The Huskies have a strong-willed defense, having only conceded eight goals all year. Their offense, on the other hand, has not been as efficient, as James Moberg leads his side with just three goals this season.
Here is a rundown of where all of the top teams will be playing during the week in men's college soccer:
THIS WEEK'S COLLEGE SOCCER SCHEDULE
MONDAY
10 p.m. – Washington vs. (1) Stanford
TUESDAY
7 p.m. – (17) Kentucky vs. Detroit
WEDNESDAY
3 p.m. – Michigan State vs. (15) Indiana
7 p.m. – High Point vs. (7) Coastal Carolina
7 p.m. – (25) Maryland vs. (18) Rutgers
7 p.m. – (21) Ohio State vs. Michigan
7 p.m. – Elon vs. (24) Radford
THURSDAY
2 p.m. – (9) Georgetown vs. (3) Creighton
7 p.m. – Butler vs. (19) Xavier