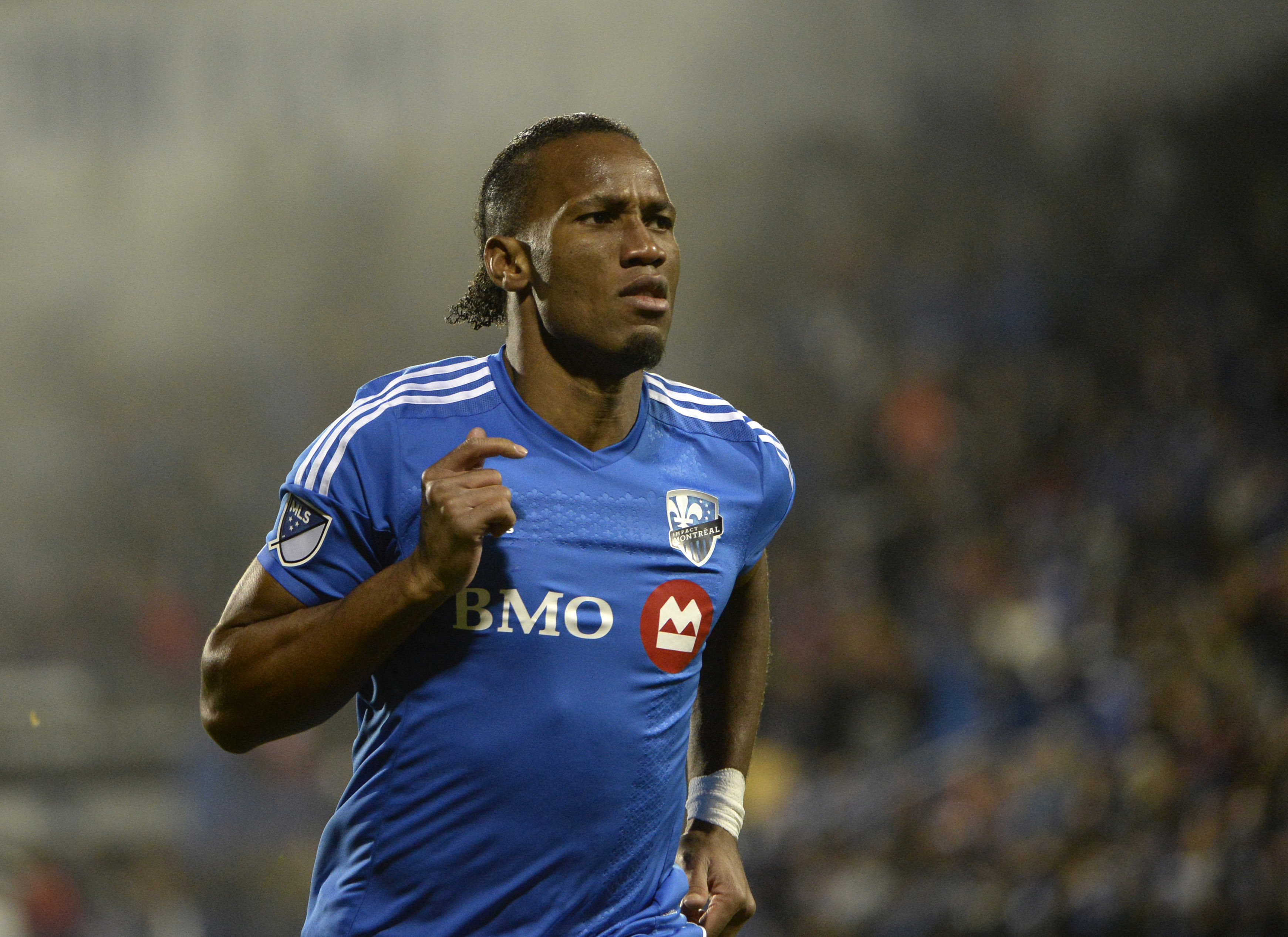 Didier Drogba was one of the biggest signings of the 2015 MLS season, and his ability to make scoring goals in MLS look easy helped Montreal drive into a playoff berth.
As easy as Drogba made things look, the former Chelsea legend made a point recently to make it clear his transition into MLS has been far from easy, going as far as to say in a recent interview with Reuters that playing in MLS is actually tougher than playing in the English Premier League.
Now before any European soccer fans go crazy over that statement, it should be made clear that Drogba was referring to the challenges players face while playing in MLS. He wasn't saying the level of play in MLS is better than in the EPL.
"It's a different challenge (in MLS)," Drogba told Reuters. "People think it's easy to play there. Believe me, it's more difficult than playing in the Premier League because of the travel.
"You can stay at an airport for three or four hours if you miss your flight, so that is what is really leveling the game."
Drogba's comments about MLS weren't limited to complaints about travel. He did give the league credit for being headed in the right direction.
"It's a growing league and I think it's going to be one of the most important and decisive leagues in the world in a few years," Drogba told Reuters.
Drogba's comments are similar to comments made by LA Galaxy star Steven Gerrard, who stated recently that the league wound up being much tougher than he expected.