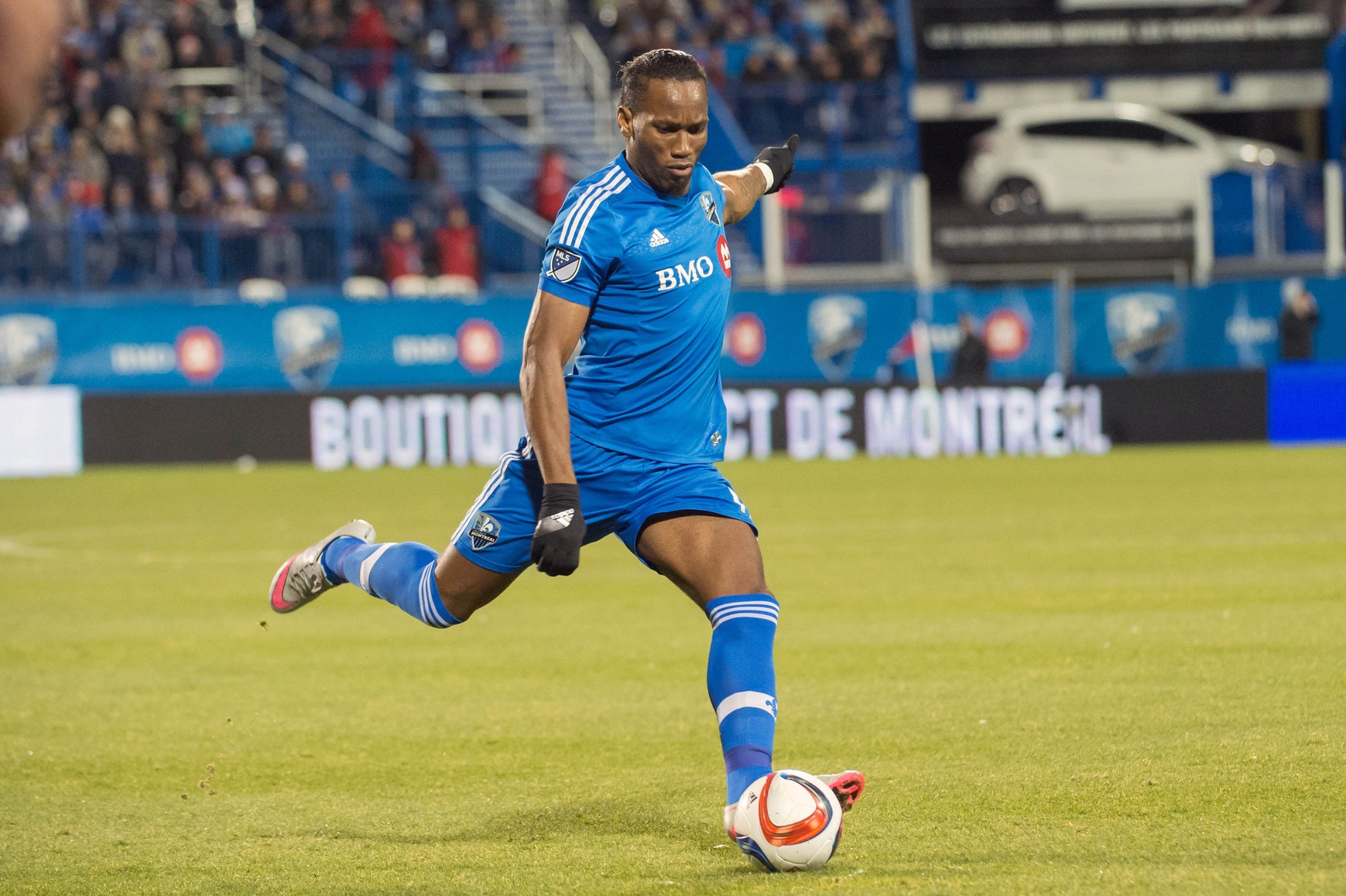 The Montreal Impact might be in the midst of a postseason tussle, but they still felt the need to clear the air regarding the future of one of their top players.
The Impact made an announcement on Tuesday to deny recent reports linking striker Didier Drogba to Italian club Bologna, which, like the MLS outfit, is owned by Joey Saputo. Drogba had been the subject of a rumored loan to Bologna during the upcoming winter months, but the Impact shot down the notion that conversations had taken place for such a move.
"The Impact denied those rumours on Tuesday, originally reported by Italian media and newspapers who cover soccer almost exclusively, and on a daily basis," read the club's statement. "(Bologna), the Impact, nor Drogba have ever discussed this possibility."
The 37-year-old Ivorian has taken MLS by storm since joining the Impact, scoring 12 goals in 13 total games for the Canadian side.
Following a 2-1 home victory in the first leg of the Eastern Conference semifinals, the Impact are set to visit the Columbus Crew for the decisive fixture on Sunday.
What do you think of the Impact's statement? Expect Drogba to stay with the club through the offseason, or do you see him going on loan? How much of a distraction is this for the Impact, if at all?
Share your thoughts below.