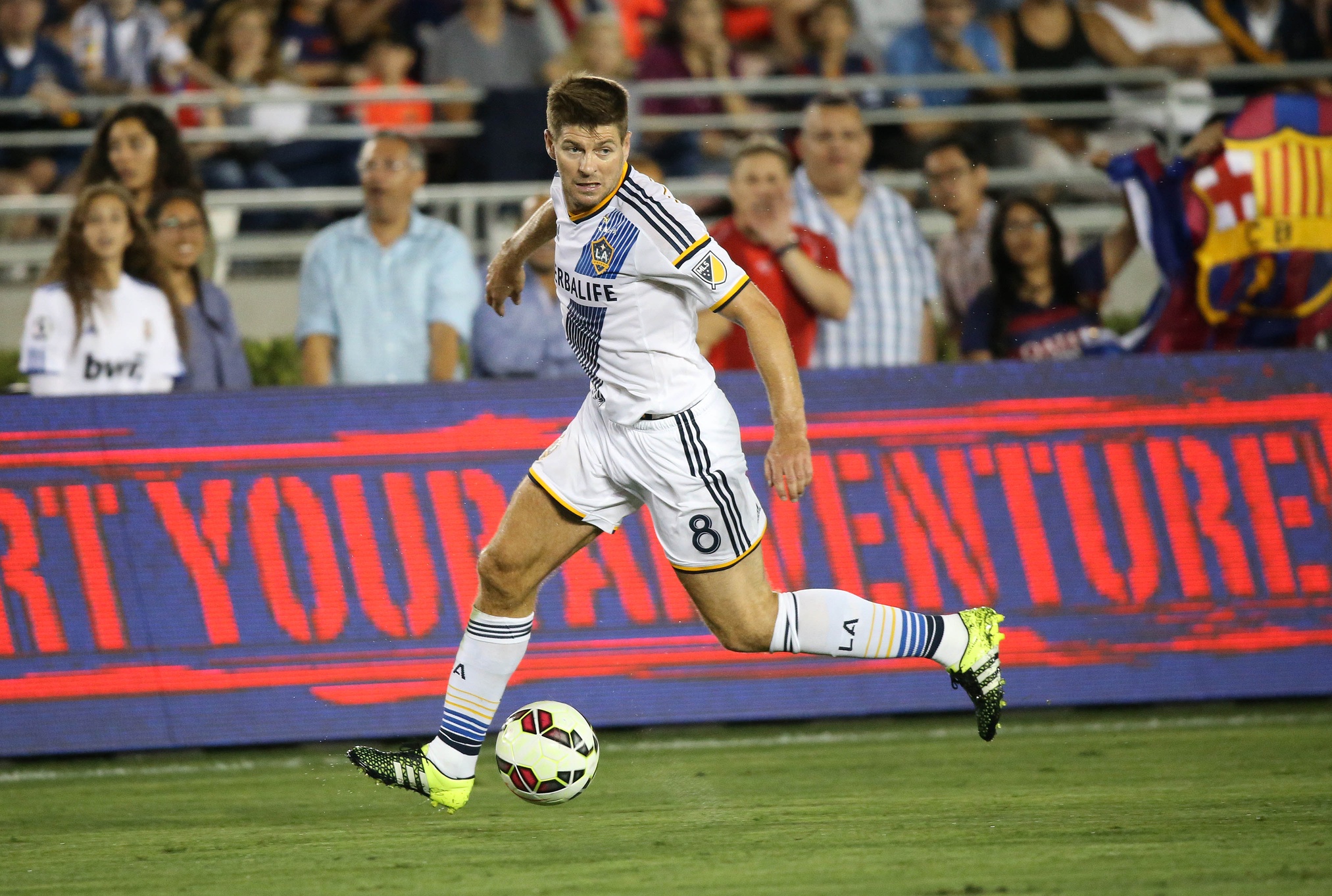 Steven Gerrard is certainly invited to train with Liverpool throughout the MLS offseason, but the LA Galaxy midfielder's participation will be limited to just that.
Liverpool manager Jurgen Klopp made it clear on Wednesday that Gerrard would be welcome to train with the club in the coming weeks, but any other role in a playing or coaching capacity would remain out of the question.
The denial comes on the heels of reports linking the LA Galaxy star with a return to the Liverpool, with the extent of the move remaining unknown
"All I can say is that I've had contact with Stevie," Klopp said Wednesday at a press conference. "One phone call and a few messages. He is a legend. If he's in Liverpool and wants to train ahead of next season in LA, that's absolutely no problem. Nothing else."
Gerrard made 18 total appearances for the Galaxy this season, scoring three goals while providing four assists. The Galaxy were eliminated from the playoffs last week with an opening round loss to the Seattle Sounders.
What do you think of this development? Think the idea of a Gerrard return to playing for Liverpool was always far-fetched? What MLS players are you hoping to see go on loan this winter?
Share your thoughts below.