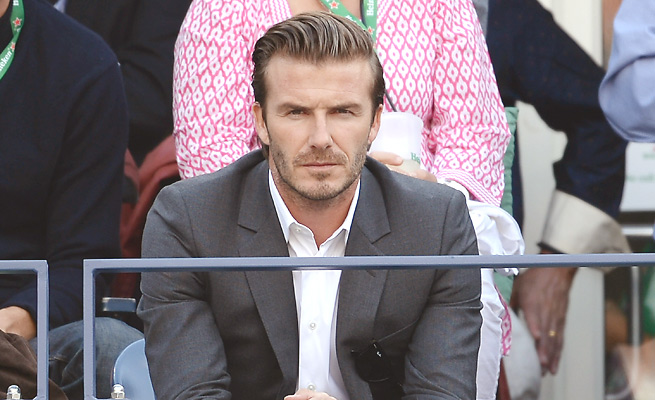 David Beckham and his group of investors might be changing their desired site for a soccer-specific stadium once again.
Beckham's ownership group, Miami Beckham United, may move away from its desired plans to build a facility in Little Havana for its proposed team after running into another roadblock. Miami Beckham United's proposal to construct a stadium next to Marlins Park was supposed to be up for a school board vote, but an unexpected postponement has put the plans in jeopardy.
This development comes days before Miami Beckham United is supposed to meet with MLS's Board of Governors with a publicly-approved proposal for the projected $200 million venue. It also led to one of Beckham's partners, Tim Leiweke, hinting at the possibility of a site change.
"I think we have found a site," Leiweke told CNBC on Tuesday. "It's probably different than what people think we're doing, but we're going to know in the next several days."
While Beckham and his team of investors have not publicly identified another location, there have been rumors in recent months about a site in Overtown serving as the group's back-up plan. Overtown is a neighborhood that sits just northwest of downtown Miami.
After failing to secure a stadium deal at either of its initial two sites, Miami Beckham United changed gears and identified some land in Little Havana on which it could build a stadium. Things had gone relatively smoothly as of late, but now it remains to be seen what the global icon and his group of investors do with regards to finding a location and striking a deal.
Beckham announced his plans to launch a club in the South Florida metropolis in February 2014, but needs a stadium plan approved before MLS officially awards him an expansion franchise.
What do you think of this development? Think Beckham and his group are ready to pull the plug on this project? Would Overtown be a preferable location to Little Havana?
Share your thoughts below.