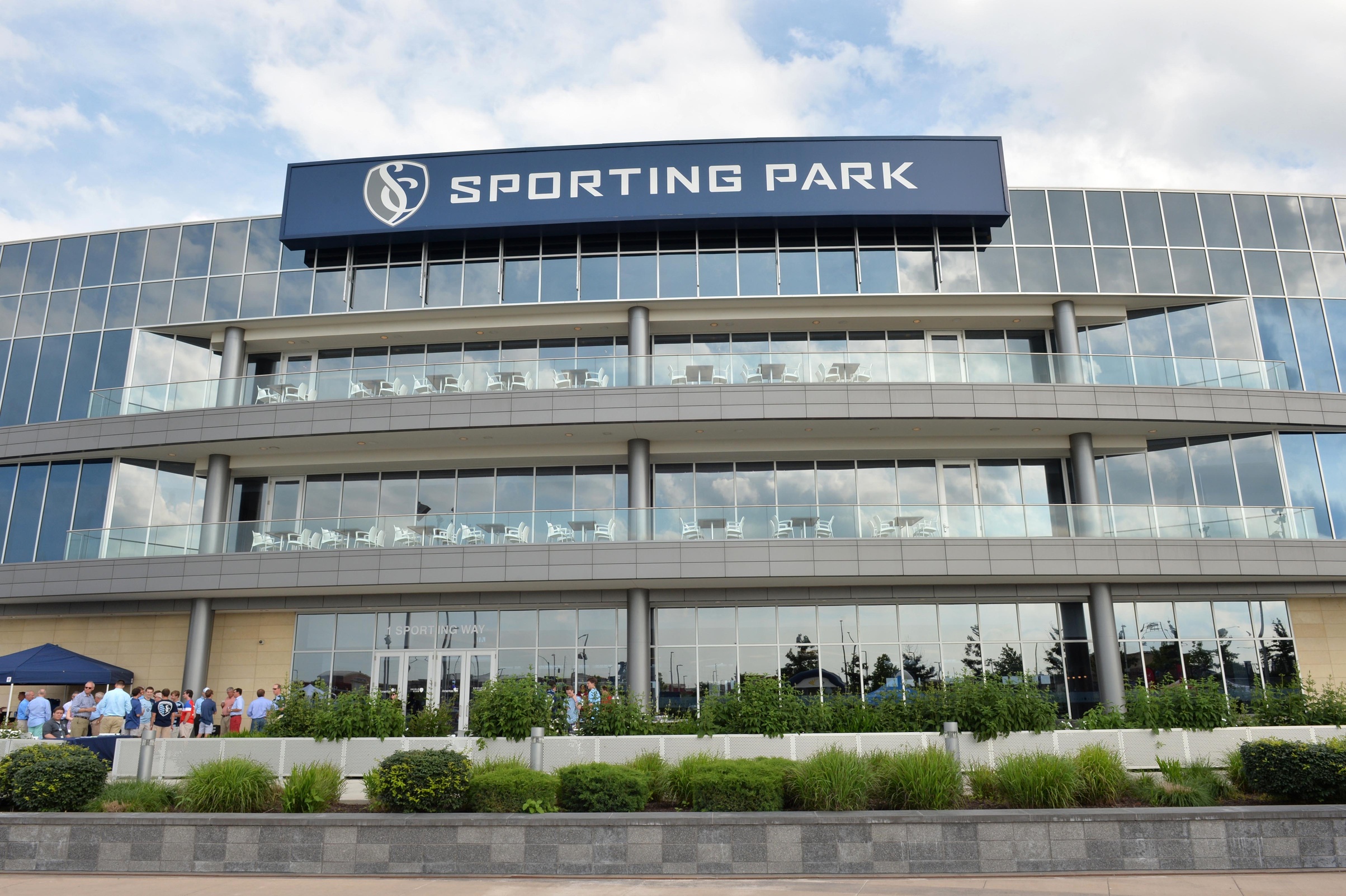 Sporting Park will have a new name starting in 2016.
The club announced on Thursday that the stadium, which opened in 2011, is set to be renamed Children's Mercy Park following a a long-term partnership agreement between Sporting KC and Children's Mercy. Children's Mercy, which is located in Kansas City, is one of the nation's top pediatric medical centers.
"It's not every day that an opportunity like this comes along, to partner with an organization like Sporting Kansas City whose passion and commitment to improving the health of our region's youth is beyond question," said Randall O'Donnell, PhD, President and CEO of Children's Mercy. "We've maintained that same commitment for 118 years and look forward to partnering with the Sporting Kansas City network to further our mission."
The 10-year partnership will also see the opening of  the Children's Mercy Sports Medicine and Rehabilitation Center at the National Training Center, as well as naming rights to Sporting KC's training center and the championship field at Swope Soccer Village.
"The education of athletes, coaches and parents through training and curriculum has always been an extremely important topic for me. There is a great need for not only facilities, but also programming around this in the community," said Peter Vermes, Manager of Sporting Kansas City.  "Partnering with Children's Mercy and working together to serve the youth in this capacity will no doubt decrease injuries in all sports."
Here are some other news items from around MLS:
FIRE REPORTEDLY SHAKE-UP TECHNICAL STAFF
As the club prepares for a major facelift, the Chicago Fire have reportedly cleared house throughout the club's coaching ranks.
Fire Confidential is reporting that interim head coach Brian Bliss, head of scouting Trevor James, goalkeeping coach Aron Hyde, and strength and conditioning coach Adrian Lambe have all been let go from the club. In addition, equipment manager Charles Raycroft and Director of Team Operations Ron Stern have also reportedly been let go.
The move comes on the heels of the appointment of Nelson Rodriguez, who began his tenure as General Manager on October 19. The club is currently proceeding with a search for a head coach, which is what presumably caused the major changes throughout the staff.
According a report from Goal.com on Nov. 5, the Fire have had interest in Tab Ramos, Mike Petke and Richie Williams.
AEG NEARING SALE OF SHARE OF DYNAMO
Anschutz Entertainment Group looks to be moving closer to selling their stake in the Houston Dynamo.
The Houston Chronicle is reporting that AEG, which also owns the LA Galaxy, is nearing a sale of the company's 50 percent stake in the Dynamo. MLS commissioner Don Garber has long been adamant of each team having a differentiated owner, with AEG's last potential sale of the Dynamo falling through three years ago.
Boxing legend Oscar De La Hoya and Mexican billionaire Gabriel Brener each own 25 percent stakes in the club.
A deal is reportedly nearing the final stages, although the Chronicle is reporting that it is "not imminent". In addition, at least one member of the group attempting to buy the club is reportedly from the Houston area.
"The situation for the last few years is that there have been on-and-off discussions with various groups over a possible sale," Dynamo president Chris Canetti said. "That environment is likely to continue into the future. At this point, there is nothing to report in terms of a sale of the team."
SABORIO RE-SIGNS WITH D.C. UNITED
After joining the club midseason, Alvaro Saborio is set to prolong his stay with D.C. United.
D.C. United announced that Saborio has agreed to a contract extension with the club. Saborio netted four goals in 15 appearances for the club while making 11 starts.
"We are pleased to have reached an agreement to retain Sabo for the 2016 season," D.C. United General Manager Dave Kasper said. "He made an immediate impact when he joined us this summer and scored important goals down the stretch. We look forward to his continued contributions."
Saborio, who joined D.C. via trade on July 26, is eighth all-time in scoring among active MLS players, with 67 goals in 139 appearances. Saborio has registered  four consecutive seasons in which he scored at least 11 goals.
—
What do you think of the change to Children's Mercy Park? Who do you see as favorites for the Fire job? What do you expect from the Dynamo in the coming years?
Share your thoughts below.