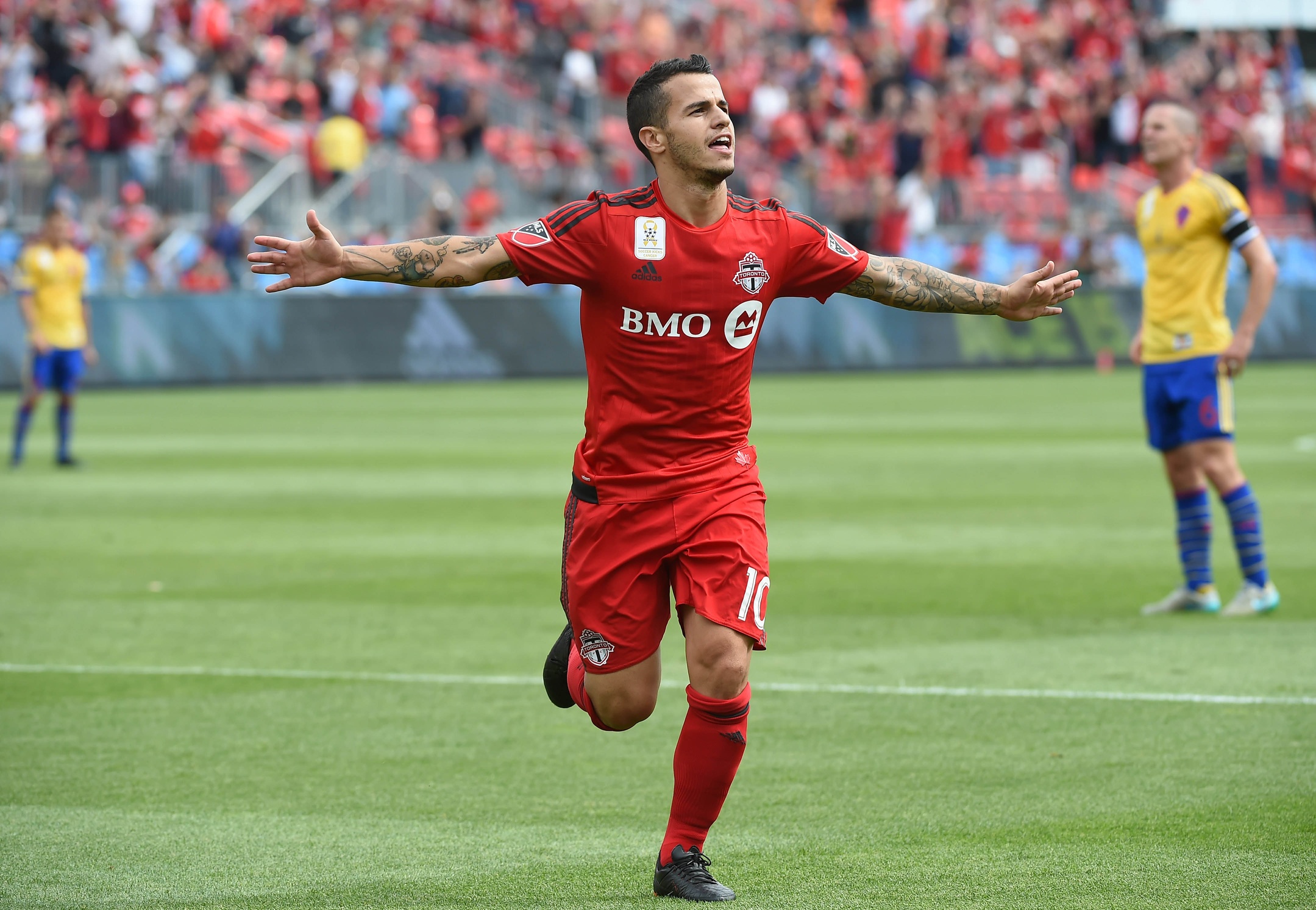 It's hard to imagine a player's debut MLS campaign going any better than Sebastian Giovinco's.
Following several start and stop seasons at Juventus, the diminutive Italian international joined Toronto FC, who pegged Giovinco as the type of player to ignite the club's attack. Giovinco did just that, claiming the league's Golden Boot with 22 goals while also tallying 16 assists. The TFC forward's first season in MLS was a historic one, earning Giocinvo recognition as SBI MLS Newcomer of the Year.
It wasn't just the numbers, though, but rather the manner in which they were achieved. Whether it was a thunderous free kick, a mesmerizing run through a defense or a perfectly-struck volley, Giovinco's finishes came in all shapes and sizes, helping to establish the Italian as the league's most dynamic player, let alone newcomer.
Giovinco contributed to 38 of TFC's 58 finishes in total. The Italian had a hand in as many goals as the entire Real Salt Lake team as well as five more than the Colorado Rapids.
Here is a rundown of the other candidates for the SBI MLS Newcomer of the Year Award, as chosen by the SBI Editorial Staff:
2. DIDIER DROGBA
Didier Drogba played just 11 regular season games this season, but it's impossible to deny his role in the Montreal Impact's surge for the postseason. Acquired midseason, Drogba contributed 11 goals in as many games, good for 13th in the league despite playing less than a third of a season. In those 11 games, Drogba had one hat-trick and two multi-goal performances, issuing a warning sign as he heads into his first full MLS campaign in 2016.
3. LAURENT CIMAN
While Drogba's presence for the Montreal Impact was only felt for the season's home stretch, Laurent Ciman proved to be the team's missing piece throughut the duration of 2015. One of the top defenders in MLS this season, Ciman anchored an Impact backline that allowed 14 fewer goals than in 2014.
4. DAVID VILLA
New York City FC's debut season didn't quite go as expected, but David Villa more than lived up to his billing as one of the team's best forwards. Spearheading an inconsistent NYCFC attack, Villa contributed 18 goals in 30 games, good for fourth in the league. While his goalscoring numbers were crucial for NYCFC throughout, his leadership proved equally vital in a season in which he was NYCFC's lone Designated Player for a majority of the campaign.
5. KAKA
Brought into lead Orlando City's inaugural campaign, Kaka had quite the effect on a young Lions team. The Brazilian star scored nine goals while contributing seven assists, even though his stats do little to demonstrate the leadership he provided. Key in the development of young stars like Cyle Larin, Kaka proved to be a strong captain and contributor in his first MLS campaign.
————-
What do you think of our selection? Which player stood out to you as Newcomer of the Year in 2015?
Share your thoughts below.