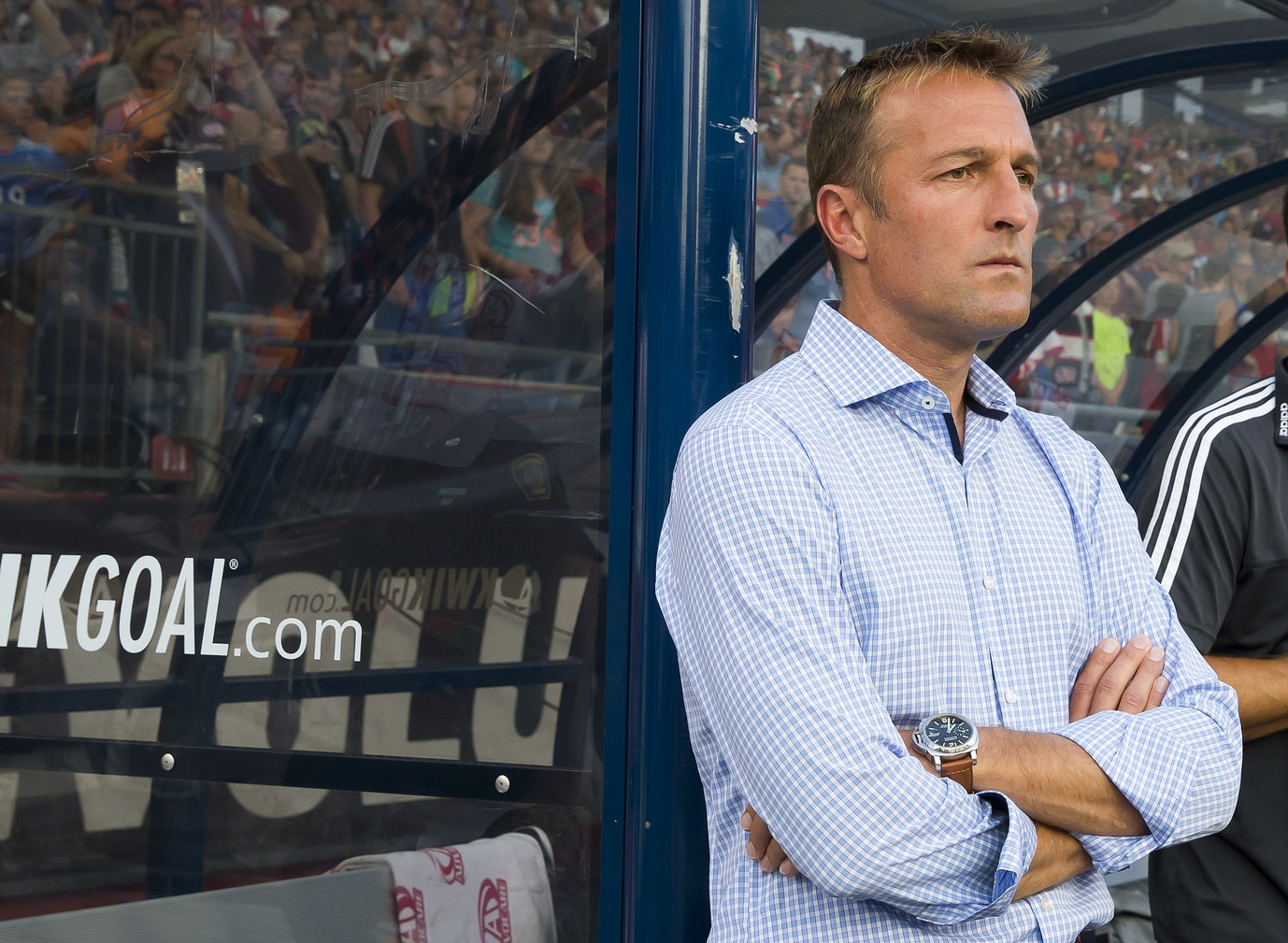 After just one season in charge of New York City FC, Jason Kreis finds himself out of a job.
Kreis was dismissed by the club Monday, ending his tenure as the club's first ever head coach after just 34 games in charge. The firing comes in the wake of a season that saw just 10 wins from 34 games, with NYCFC finishing 12 points out of a playoff position.
According to a release from the club, Kreis saw his time with NYCFC come to an end due to the team's lackluster results. Outlining a postseason promise made at the start of the season, NYCFC says that Kreis failed to live up to his end of the bargain in guiding the club to the playoffs in its first-ever season.
That much is indisputable; Kreis did not guide NYCFC to the postseason. In truth, the season ended prematurely for the expansion club, which had high hopes for a roster that boasted David Villa, Frank Lampard and Andrea Pirlo. Quite frequently, NYCFC looked out of sync, as lineup shuffling and a lackluster defense doomed NYCFC to their frustrating finish.
However, it could be argued that many of the factors leading to NYCFC's demise were out of Kreis' hands. The defense, as assembled, was never one that would be able to stop the elite forwards in MLS.
In terms of the big-name additions, Kreis stated himself that midseason signings rarely pan out in those first several months. The prophecy turned out to, largely, become true, as Andrea Pirlo and Frank Lampard took time to adapt to the rigors of MLS play and are certainly expected to look more in-tune next season.
That season is one Kreis won't be there for, as NYCFC appears set to move on with a big-name option, but is that the right choice?
Do you think NYCFC was premature in firing Kreis, or was the dismissal of the former RSL boss justified?
Cast your vote here:
[polldaddy poll=9160087]
Which option did you vote for? What do you expect from NYCFC and Kreis going forward? Who do you foresee the club naming as Kreis' replacement?
Share your thoughts below.