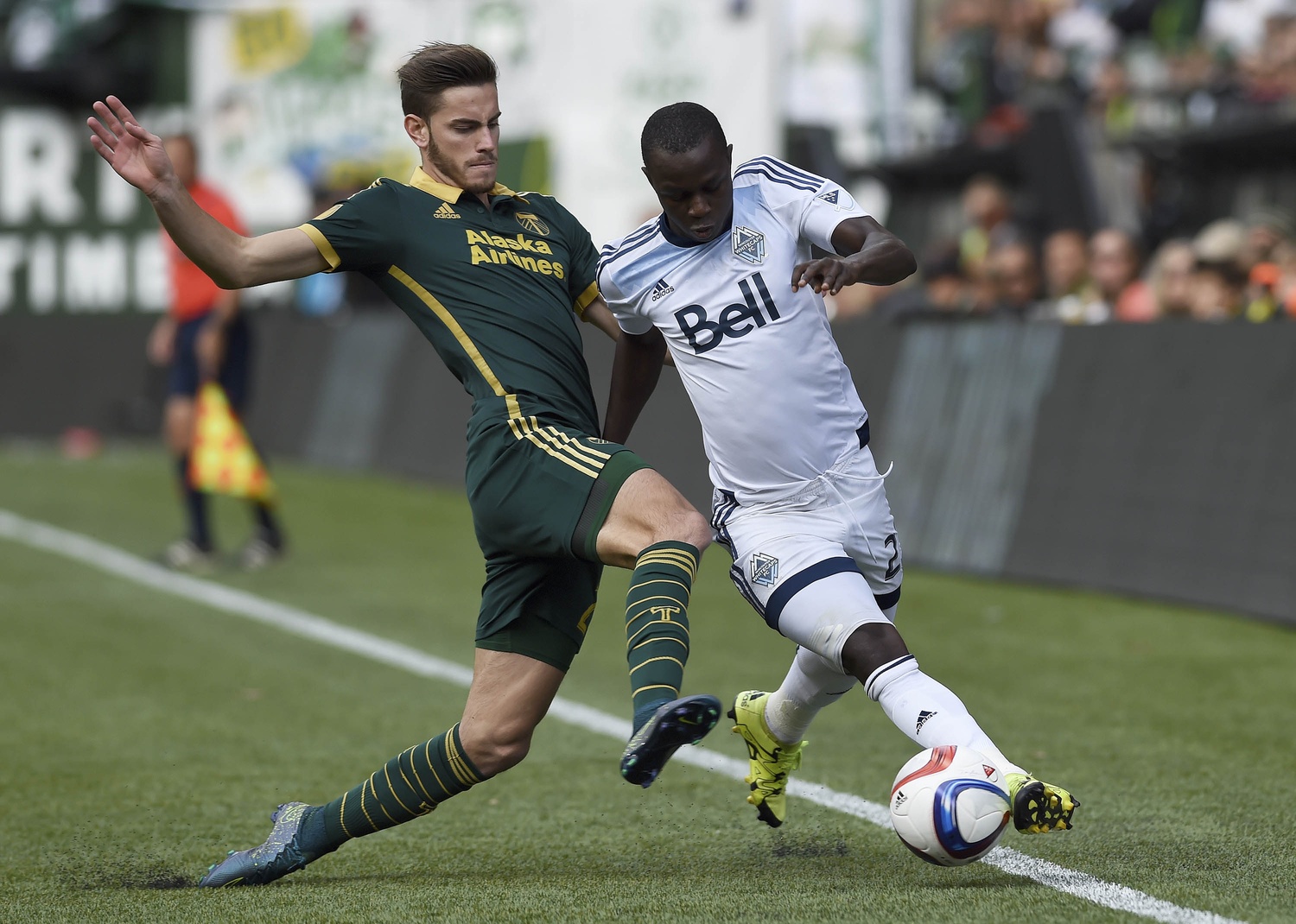 The Portland Timbers sure didn't look like the team on limited rest at Providence Park in their Western Conference semifinal first leg clash with the Vancouver Whitecaps.
However, the Timbers failed to score in the 0-0 draw despite creating a good amount of dangerous chances at home on Sunday. Six saves by David Ousted and one Maxi Urruti shot off the post kept the semifinal level heading into the second leg.
The Timbers were stacked up against plenty of adversity, playing on short rest after going to penalties on Thursday with Sporting Kansas City. On top of that, starting goalkeeper Adam Kwarasey was replaced by Jake Gleeson because of the flu.
Gleeson's first involvement came in the fifth minute as he easily caught Cristian Techera's free kick from the right wing. The New Zealander only made three saves in the draw.
Lucas Melano almost put the Timbers ahead in the eighth minute, but his shot off a Rodney Wallace cross from the left wing went into the arms of Ousted. In the 10th minute, Octavio Rivero drifted wide to the left and played a dangerous pass in the direction of Gershon Koffie, but the defensive midfielder's toe-poke went wide right.
Darlington Nagbe had a go at goal in the 20th minute off a corner, but Kendall Waston slid in to deny the midfielder's attempt at the top of the box.
Rivero was left open in the 37th minute in the middle of the box, but he lofted his shot over the Portland goal.
The first flash point of the second half came in the 54th minute when Ousted knocked away Alvas Powell's dangerous cross from the right wing that Fanendo Adi got a touch on. Diego Valeri was waiting to pounce on the rebound, but Kendall Waston intervened and made a sliding clearance.
Ousted made his best save of the match in the 71st minute as he denied Valeri's free-kick at the right side of the goal. The ensuing corner resulted in a wide header from Dairon Asprilla.
Urruti attempted to get a shot past Ousted in the 86th minute, but the Danish netmider smothered the shot from the forward at the right post. Three minutes later, Urruti struck the best and final chance of the game for the Timbers, but the ball clanged off the inside of the right post and bounced away from goal.
Portland outshot Vancouver, 11-10, and had six shots on goal compared to Vancouver's three, but the Timbers were unable to break the deadlock by the full time whistle.
Caleb Porter's men now have to rely on strong defense and the away goals rule in the second leg, while Vancouver must bring more of an offensive mindset to the field with away goals in mind. The two sides will face off at BC Place in the second leg of the semifinal tie next Sunday at a time to be determined.