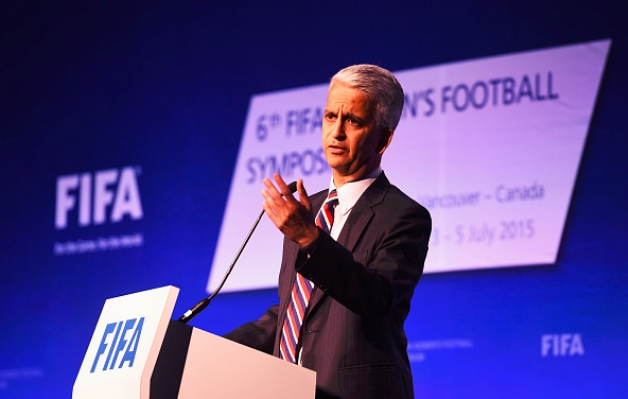 Heading is set to be a thing of the past in U.S. youth teams across the country.
U.S. Soccer introduced safety initiatives to address head injury concerns on Monday, and one policy will see strict limits set on youth players heading the ball during games and practice, according to The New York Times. Under the policy, players younger than 10 years of age will be prohibited from heading, while players age 11 to 13 will reduce head usage during practice.
"What we're establishing is creating parameters and guidelines with regards to the amount of exposure (to potential head injuries)," U.S. Soccer chief medical officer George Chiampas said in a conference call.
The polices will be mandatory for all U.S. Soccer youth national teams and academies, as well as MLS youth club teams. However, all other programs and associations not under control by U.S. Soccer have the choice to implement such proposed practices.
Meanwhile, substitution rules for players suspected of having suffered a concussion during play were also addressed. Under FIFA's international rules, only three substitutions are allowed per competitive match. In the next 30 days, U.S. Soccer will announce a policy to address the possibility of adding a temporary substitution for a player with a head injury.
With the introduction of such policies, U.S. Soccer resolved a legal case against it. The case was filed by players and parents against FIFA, U.S. Soccer and the American Youth Soccer Organization in Aug. 2014, and the group charged the soccer organizations and federation with negligence in treating and monitoring head injuries. The group only wanted to see rule changes; thus, they did not seek any financial damages.
What do you think about U.S. Soccer's new safety initiatives? Think removing heading from youth teams is the best solution?
Share your thoughts below.