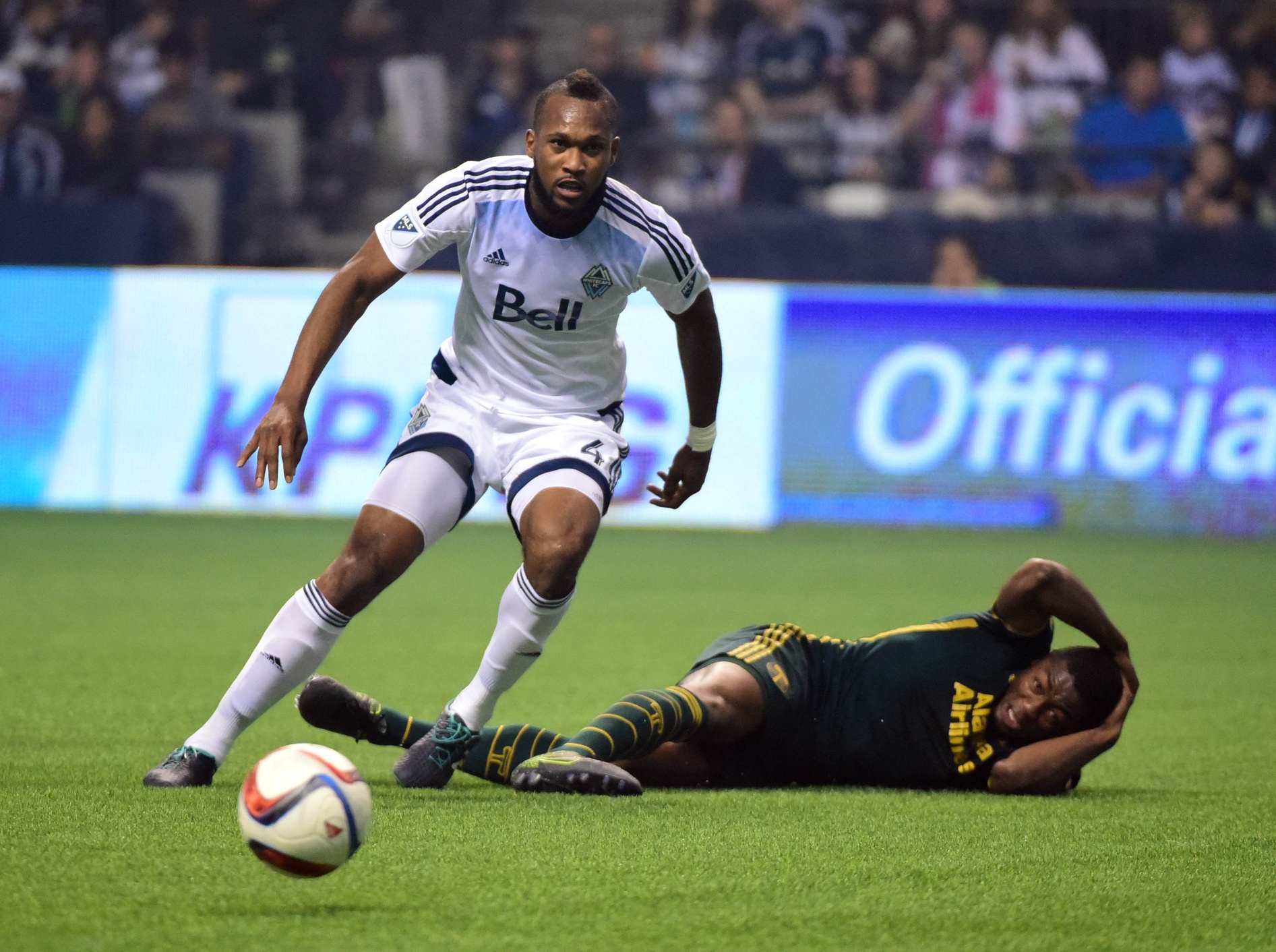 Kendall Waston has emerged as one of the league's top defenders, prompting the Vancouver Whitecaps to reward the hulking centerback with a new deal.
The Whitecaps announced on Thursday that Waston has signed a multi-year contract extension to remain with the club. The deal is the second announced in as many weeks, as the club re-signed midfielder Matias Laba last week.
"Kendall is an important building block in what we're trying to accomplish at this club," said Whitecaps FC head coach Carl Robinson. "His passion, physical presence, and ability to come up big in crucial situations have been instrumental to our success.
"He's a leader on the pitch and in the locker room, and we're excited to have arguably the best centre back in the league during the prime of his career."
Waston was acquired by the Whitecaps in August 2014 after previously featuring for Deportivo Saprissa. The defender anchored a Whitecaps defense that led the league in clean sheets and goals conceded, earning Waston a second-place finish in MLS Defender of the Year voting.
"I'm very proud to be part of Whitecaps FC," Waston said. "I'm thankful to the city, club, and fans for embracing me and my family. I look forward to helping the team bring even more success to Vancouver."
What do you think of the the Waston re-signing? What do you expect from him in the coming years?
Share your thoughts below.