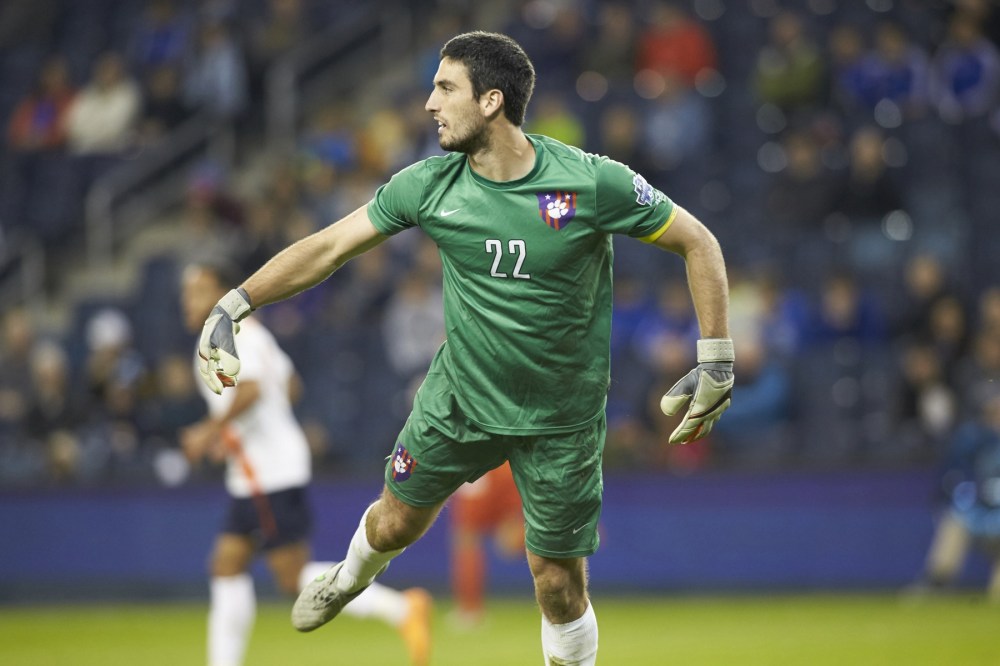 Time and time again, goalkeeper Andrew Tarbell came up big on Friday.
And by the end of the game, No. 2 Clemson enjoyed all the spoils thanks to him. The goalkeeper made eight saves, including a huge stop with only minutes to play in regular time, to lead the Tigers to a 4-1 penalty-kick win over No. 6 Syracuse after a 0-0 tie.
"Mike has some great players," Syracuse head coach Ian McIntyre said in a press conference after the game. "There is a reason why there is four all-Americans on that team. It was important for us to disrupt the rhythm of Clemson. We did that well.
"As a coach you ask the question, 'why some of those shots didn't go in?' Tarbell was awesome tonight."
The Orange head coach thought his side played well, but unfortunately for he and the Orange, the Tigers goalkeeper decided to turn in a Man of the Match performance. If it wasn't for Tarbell, the No. 2 seed would not be competing in Sunday's College Cup final (2 p.m., ESPNU), and Clemson's head coach knew that.
"We have the best goalkeeper in the country and he showed it tonight," Tigers coach Mike Noonan said. "Sometimes you need that to win games."
Tarbell, a 6-foot-3-inch junior, certainly impressed many in attendance, including professional scouts, on Friday at Sporting Park.
The goalkeeper was called into action a handful of times, as the Orange's explosive attack produced many chances through regulation. With only a few minutes remaining before the end of the second half, Tarbell made the best stop of not only the game but arguably both two semifinals on the evening.
With speedy forward Ben Polk through on goal, Tarbell came off his line quickly and stood tall to make the important save and keep Clemson's title hopes alive.
"The one I took off the chest toward the end of the second half. That's one you don't even think about. That has to be instinctual," Tarbell said of the save on Polk. "Just come out and stand there and make yourself big and hope it catches a piece of you, which it did. It gives you a belief that we are going to be OK even if we go to extra time."
Tarbell also came through in the penalty shootout, saving the first Orange attempt by Oyvind Alseth to give the Tigers a psychological advantage and the all-important lead. While he said the save was made based on luck, he did point out that a bit of reading into the player and situation helped him.
"I've got a little something with my goalkeeper coach," Tarbell said. "We try to keep it as simple as possible and try not to even think of it as penalties. Just go up there and try to make a save like every day in training. Keep your thoughts simple and positive."
The Tigers now turn their attention to a Stanford side that has many talented attacking options. When U.S. Under-23 Men's National Team forward Jordan Morris, Foster Langsdorf, Corey Baird and Brandon Vincent are clicking, the Cardinal are one of the best attacking teams in the country.
However, with the "best goalkeeper in the country" on the Tigers' side, coach Noonan is not worried in the slightest.
"Any competitive athletic event comes down to confidence and having courage," Noonan said. "Andrew Tarbell between the pipes gives everyone on the team confidence and courage."