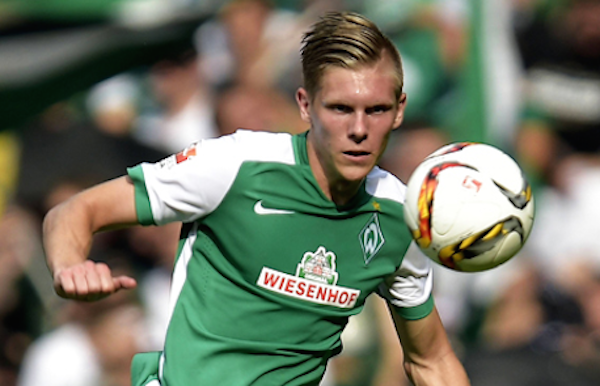 Aron Johannsson thought he would be back in training by now. Maybe even playing.
Unfortunately for him and Werder Bremen, that is not the case.
Johannsson continues to deal with pain in the hip region, which he had surgery on back in late October, and there is still no clear timetable for a full recovery. The 25-year-old striker had reportedly always been in danger of missing the rest of 2015 after going under the knife, but he still does not know when he will be ready to resume training for his club.
It has been a frustrating first season at Werder Bremen for the U.S. Men's National Team forward. Having signed with the German Bundesliga club in the summer, Johannsson made five league starts in six appearances and scored two goals before being sidelined through injury.
He has not played since Sept. 22, and Werder Bremen is currently fighting to avoid relegation.
What do you think of Johannsson still being uncertain as to when he can return to the practice field? Hoping this doesn't linger much longer? Expecting him to come back and have a strong second half to the season?
Share your thoughts below.