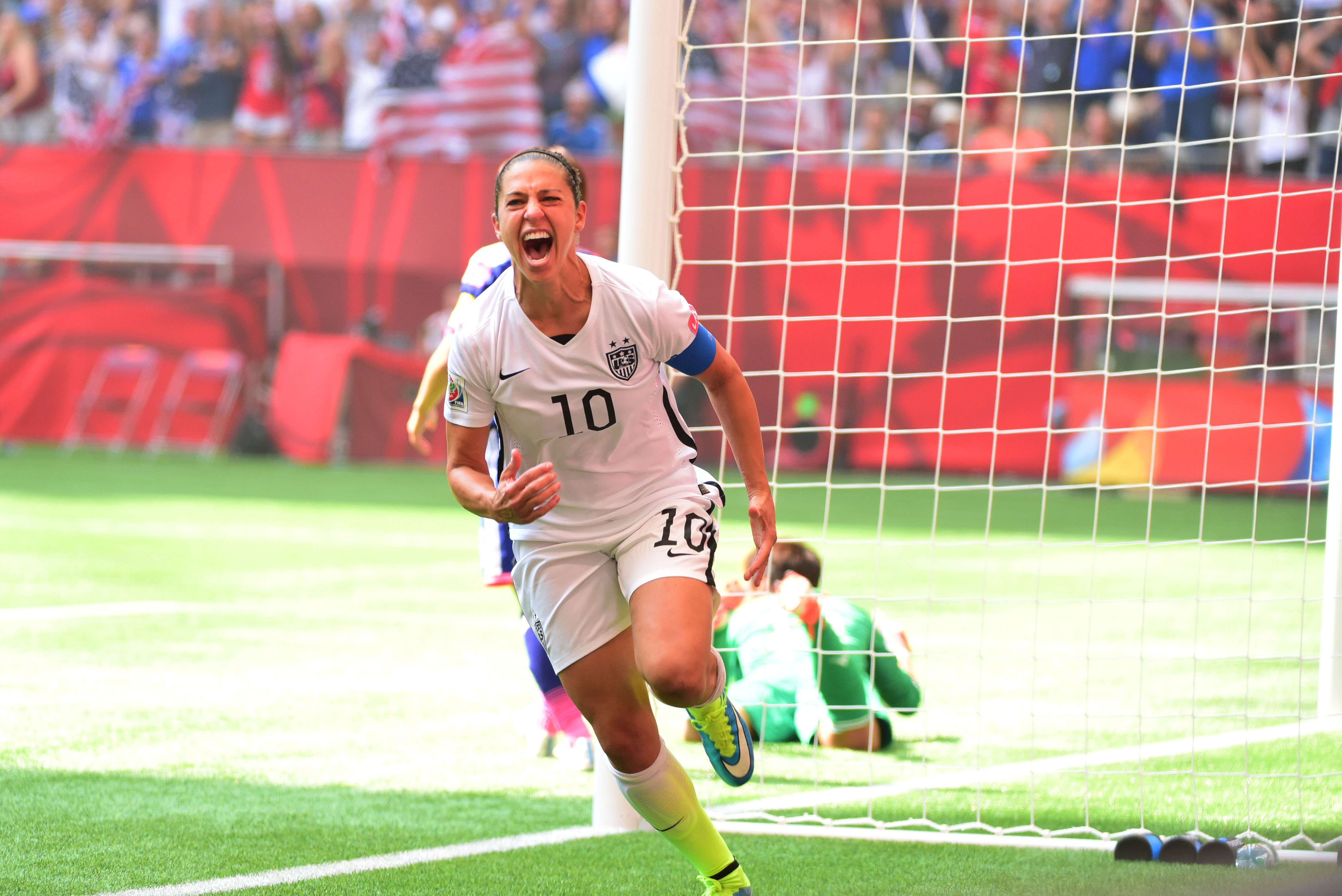 A FIFA Women's World Cup title will likely remain the biggest accomplishment for U.S. Women's National Team midfielder Carli Lloyd in 2015, but it wasn't the only hardware that she took home this year.
Prior to Wednesday's final USWNT Victory Tour match against China, the 33-year old Lloyd was announced by U.S. Soccer as the 2015 Female Player of the Year, her second time taking home the award (2008).
With 18 goals in 2015, a USWNT record in a calendar year, Lloyd was undoubtedly the engine that powered not only Jill Ellis' midfield but the entire team. She played just shy of 2,000 minute this year (1,983), starting in 23 of the team's 25 matches.
"It an absolute honor to be named the U.S. Soccer player of the Year, but when you look at the players nominated this year, it's obvious that all of them were deserving of the award," Lloyd said in a release. "I want to thank everyone who voted for me, but more so everyone who supported the team this year, especially at the World Cup, as playing in front of those crowds in Canada was a special experience for all of us.
"Of course, I'm so thankful to my amazing teammates and coaches. We all know any individual award is a product of the team and I'm so proud of how everyone stepped up this year. It took all 23 players and support staff to win the World Cup and it was just fantastic to be a part of it all."
While Lloyd officially captured 59 percent of the vote. In 2015, not only did she help guide the USWNT to a World Cup title, but she received both the tournament's Golden Ball and Silver Boot awards. The Golden Boot is awarded to the competition's top overall performer, while the Golden Boot is handed to the top-goalscorer. Lloyd scored six goals during this summer's World Cup, tied with Germany's Célia Šašić, but the latter broke the tie by acquiring more assists.
Lloyd will be remembered for her performance in Canada for many reasons, however. The World Cup final will always stand out to her admirers.
It took the midfielder just two minutes and 34 seconds to break the deadlock with Japan in the title match, which the Americans ultimately went on to win, 5-2. Additionally, Lloyd recorded a first-half hat trick which came in a 16-minute span where the USWNT already led 4-0. The trifecta was capped off by an incredible half-field goal in the 16th minute, leading the Americans to sweet revenge after the bitter taste that the 2011 final had left in their mouth.