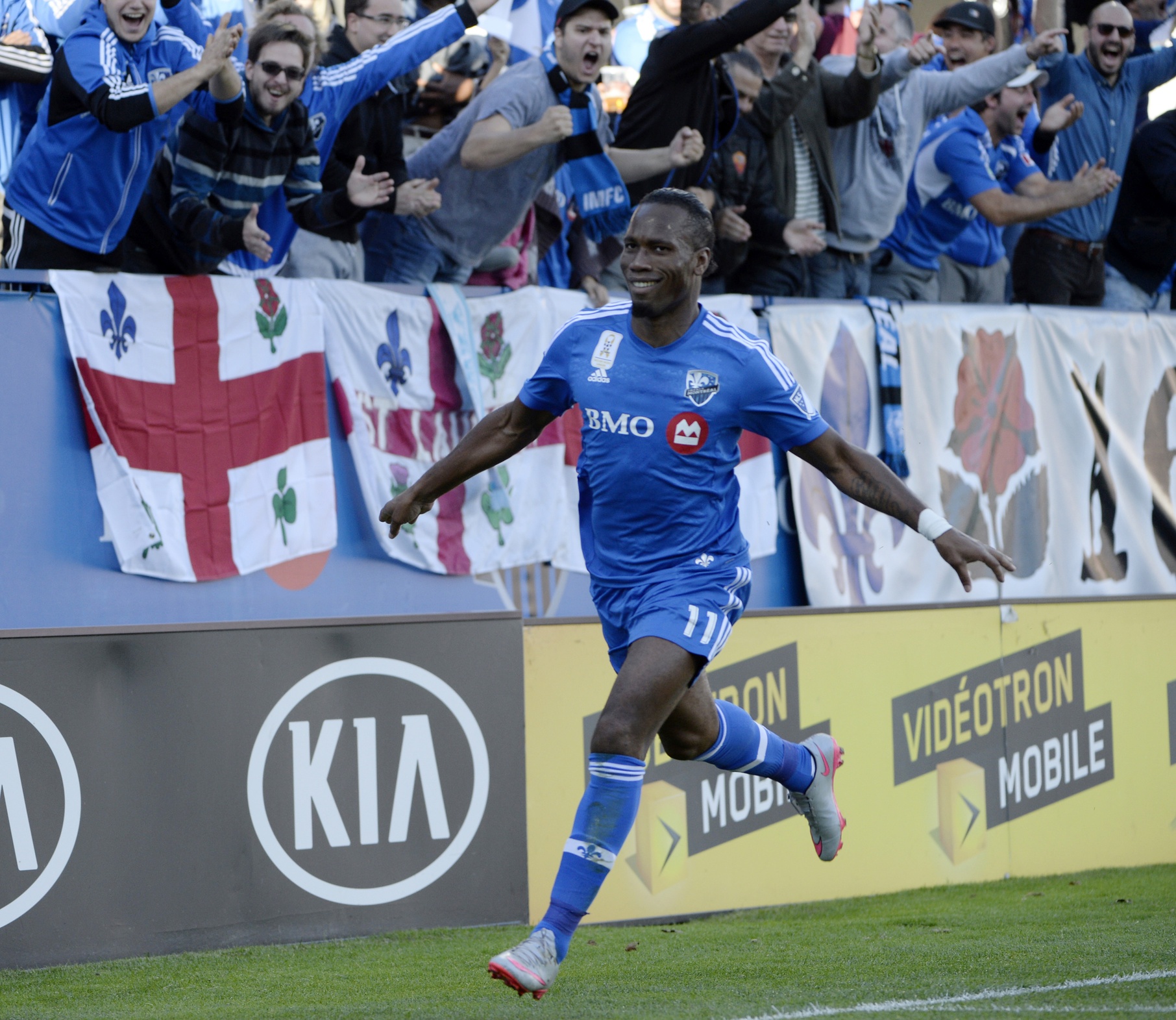 Could it really be the case that after dazzling MLS for less than half a season Didier Drogba is set to return to Chelsea?
According to the Montreal Impact, the answer is not in their control.
After being spotted with Blues owner Roman Abramovich and interim manager Guus Hiddink at Saturday's English Premier League win over Sunderland, the heat has been turned up on discussions between the Ivorian's current and former clubs.
Last Friday, Abramovich confirmed that he would like to bring the Chelsea legend back to Stamford Bridge, and today Hiddink reiterated that same sentiment. The Telegraph stated that the reigning Premier League champions are looking for Drogba's return to come as soon as possible.
Meanwhile, the Impact confirmed on Twitter that discussions are being held with Chelsea over his future in MLS.
We are currently in contact with Didier Drogba and Chelsea FC. We are doing everything we can to have him back with the Impact in 2016.#IMFC

— CF Montréal (@clubdefootmtl) December 23, 2015
We understand his attachment to his former club and his desire to help them. We are willing to accommodate him. #IMFC

— CF Montréal (@clubdefootmtl) December 23, 2015
But our objective is to have him back for another season, as agreed in his contract. This situation is out of our control. #IMFC

— CF Montréal (@clubdefootmtl) December 23, 2015
We would like to thank our supporters for their understanding and their patience. #IMFC

— CF Montréal (@clubdefootmtl) December 23, 2015
While it remains unclear as to whether or not Drogba is ready to hang up his boots and assume a role on the technical side of things, there's no question that Chelsea will always hold a special place in his heart.
The Ivorian spent two separate stints with the London side, first joining the club in 2004 after putting himself on the map in the ranks of French soccer. In all, Drogba scored an astounding 164 goals for the Blues, ranking him fourth in club history.
In 11 matches last season for Montreal, Drogba tallied as many goals and quickly established himself as one of MLS' top forwards. The Impact were defeated by eventual MLS Cup runner-up Columbus Crew SC in the postseason. A move away from Canada would be a major blow for a club that accomplished so much in 2015, including a trip to the CONCACAF Champions League final.
Will Drogba be back in MLS next year? What do you think of the Impact's comments?
Share your thoughts below.