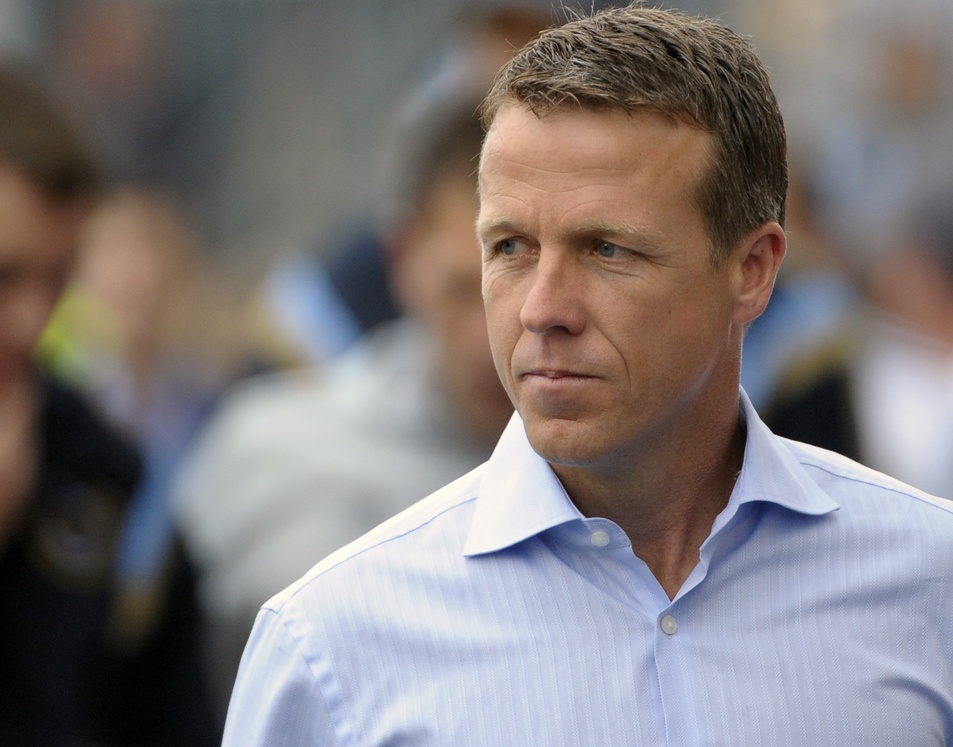 John Hackworth will give coaching the U.S. Under-17 Men's National Team another go.
On Wednesday, U.S. Soccer announced Hackworth as the new head coach of the U-17 team, replacing Richie Williams, who left the federation to join the coaching staff of Real Salt Lake in MLS.
"We are thrilled to have John Hackworth on board to lead the U-17 Men's National Team," U.S. Soccer technical director Jurgen Klinsmann said in a release. "John is highly respected within the U.S. Soccer community and has experience in all levels of the game, including MLS. He has a positive coaching approach and is great at building bridges. We want to thank Richie Williams for his tireless work and commitment to the program."
Hackworth was an assistant coach for the U-17 program under John Ellinger before he took the reigns of the team in 2004. During his time in charge of the U-17s, he helped navigate the Americans to a quarterfinals finish in the 2005 FIFA U-17 World Cup. However, two years later, he and the U.S. bounced out of the World Cup during the round of 16.
"This program is near and dear to my heart, I'm excited and honored to be back working with the U-17 National Team," Hackworth said of his hire. "This is an important age group on the National Team pathway and I'm looking forward to overseeing the training environment that will allow them to maximize their potential at this stage of their careers."
What do you think of Hackworth's hire? Think he will do a better job this time? What do you expect from him and the U-17s moving forward?
Share your thoughts below.