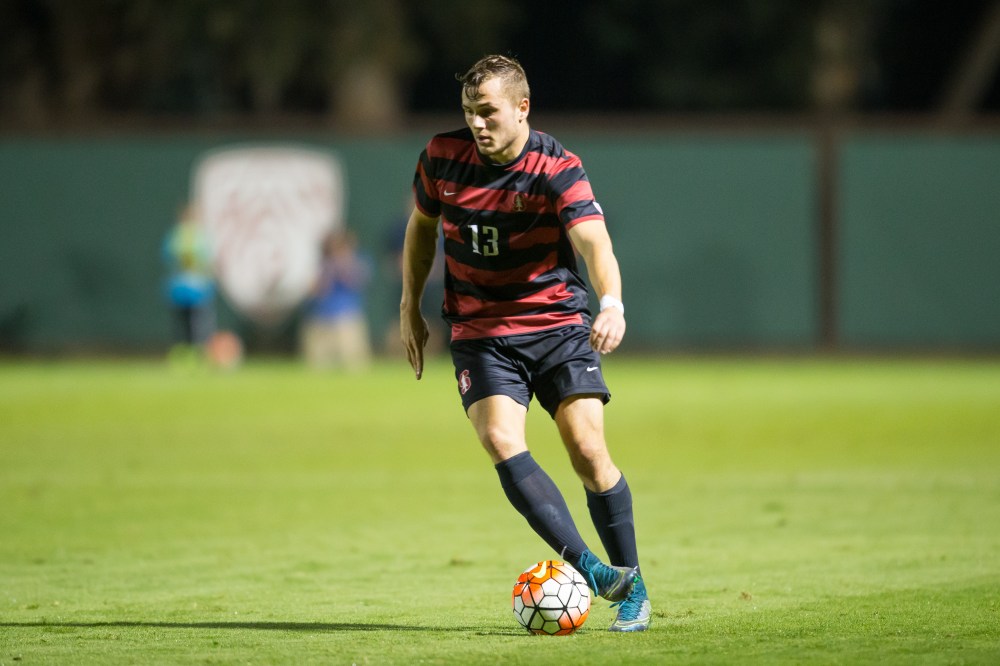 The semifinalists for the 2015 MAC Hermann Trophy were revealed on Tuesday, and a familiar face to U.S. Men's National Team supporters made the cut.
The National Soccer Coaches Association of America announced that 15 players, including two each from three teams, make up this year's batch of standout college players. Clemson's Paul Clowes and Kyle Fisher, Creighton's Fabian Herbers and Timo Pitter and Stanford's Jordan Morris and Brandon Vincent took one step forward to claiming the highest individual intercollegiate award.
After NCAA Division I coaches, who are also current NSCAA College Services members, vote for their top choices, three players will be named finalists on Dec. 11 during the 2015 NCAA Men's College Cup.
Herbers is the heavy favorite to win this year's award, scoring 15 goals and assisting 15 times in all games for the Bluejays. His teammate, Pitter, has scored 10 goals and provided four assists.
U.S. Under-23 Men's National Team forward Morris has a team-leading 10 goals thus far, including three assists. Vincent, meanwhile, is one of three defenders to make the cut and has played in all 20 games for Stanford while scoring five goals and assisting one.
Clemson's Fisher is another defender included in this year's group of semifinalists, and he has amassed one goal and one assist. His teammate, Clowes, has two goals and one assist.
In women's college soccer, Florida's Savannah Jordan and Christen Westphal, and West Virginia's Kadeisha Buchanan and Ashley Lawrence, among others, will compete for the this year's award.
The award ceremony will take place on Jan. 8 at the Missouri Athletic Club in St. Louis.
Here are all candidates for the men's award:
Brandon Allen (Georgetown)
Julian Buescher (Syracuse)
Amass Amankona (Dayton)
Jonathan Campbell (North Carolina)
Mauro Cichero (SMU)
Paul Clowes (Clemson)
Reagan Dunk (Denver)
Nick DePuy (UCSB)
Kyle Fisher (Clemson)
Jack Harrison (Wake Forest)
Fabian Herbers (Creighton)
Jordan Morris (Stanford)
David Olsen (Seattle U.)
Timo Pitter (Creighton)
Brandon Vincent (Stanford)
—
What do you think of this year's candidates? Who do you think should win the trophy?
Share your thoughts below.