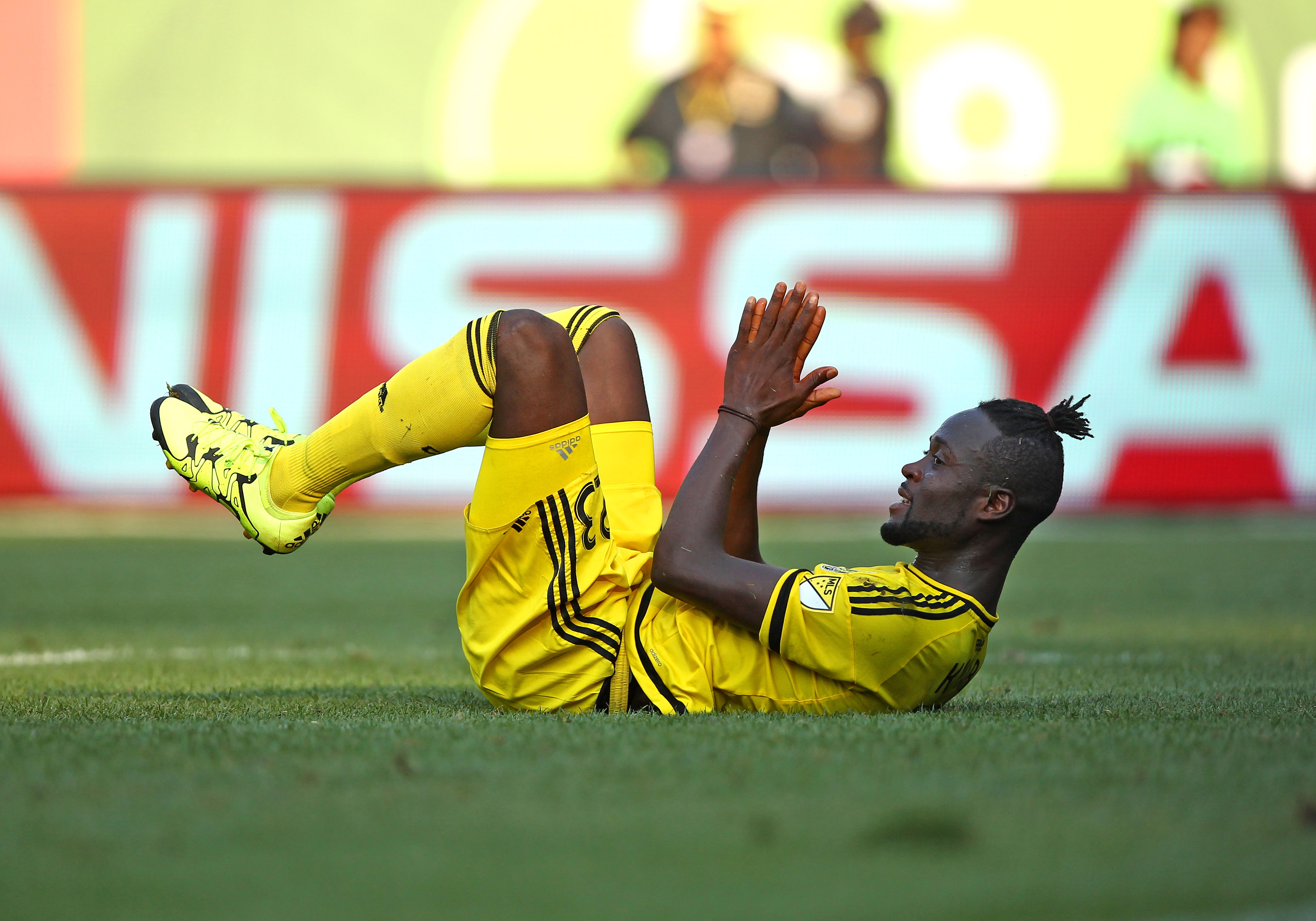 COLUMBUS, Ohio — The Columbus Crew had a nightmare moment on Saturday that could have major implications on the MLS Cup Final.
Kei Kamara went down with a leg injury at the tail-end of the Crew's afternoon training session at Mapfre Stadium, and has been labeled a game-time decision by the club. Kamara, 31, suffered the knock while the Crew were working on set pieces on the eve of MLS's championship game, and did not speak to media following practice.
The Crew issued a statement on Twitter late Saturday stating Kamara will be a game-time decision.
If Kamara is unable to go, the Crew would have to find a way to replace the red-hot forward. Kamara finished in a tie for most goals this regular season with 22, and scored three times in the playoffs to help lead the club to Sunday's title match.
"It would change (things)," said Crew head coach Gregg Berhalter of potentially losing Kamara. "The top goal-scorer in the league would not be playing in this game, so it would affect us. We'd have to regroup, come up with another idea, another plan, and try to execute it within 27 hours, a short period of time."
The Crew would likely turn to forward Jack McInerney if Kamara is deemed unfit to play on Sunday. McInerney is not as athletically-gifted as Kamara, but has proven throughout his six-year career that he can put the ball in the back of the net.
"He's a goal-scorer, he's a poacher, he's a fox in the box, he scores goals" said Timbers head coach Caleb Porter. "If he plays, hopefully he won't find a goal on the day."