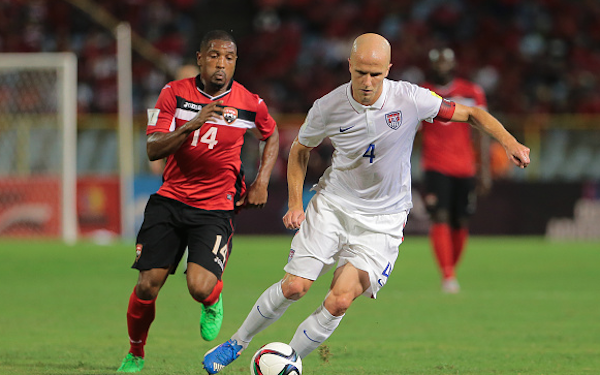 Midfielder Michael Bradley has been named 2015 U.S. Soccer Male Player of the Year, U.S. Soccer announced Tuesday. Bradley won the award with 43 percent of the vote among runners-up Fabian Johnson with 33 percent of the vote and Clint Dempsey with 20 percent.
The award is the first time Bradley has been named Player of the Year. He was previously named Young Player of the Year in 2007 at the age of 20.
During 2015 with the U.S. national team, Bradley was named captain during the CONCACAF Gold Cup and scored 3 goals while recording 6 assists.
"This has been a challenging year for our team," Bradley said in a U.S. Soccer press release. "Yet we continue to understand the opportunity we have to represent the United States and know how important it is that we give everything we have every time we step on the field. That's what means the most to me, and at the same time I certainly appreciate this recognition."
Bradley concludes 2015 having brought Toronto FC to the playoffs for the first time in club history. He also recorded his 100th cap this year in a Gold Cup match against Honduras, a 2-1 win. Bradley currently has 109 caps.
In his second season with Toronto FC, Bradley provided 5 goals and 6 assists in 28 appearances on the way to the club's first playoff appearance in team history.