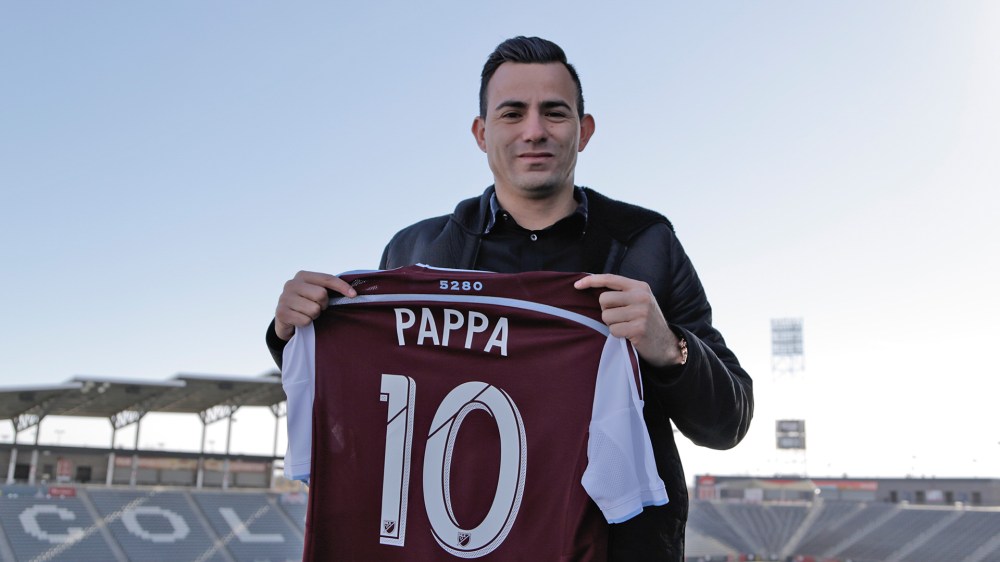 The MLS offseason is starting to heat up.
The Seattle Sounders announced the trade of Marco Pappa to the Colorado Rapids in exchange for allocation money on Tuesday, ending his two-year stint with the team. Pappa was set to feature in the second phase of the Re-Entry Draft on Thursday, but the Rapids were able to strike a deal ahead of time with the Sounders.
"We are delighted to acquire a player of the caliber of Marco," Paul Bravo, VP of Soccer of Operations and Technical Director said in a release. "The departure of Vicente Sánchez left a gap for a chief creator and we believe Marco can step in to that vital role. He is a seasoned international with European experience and has been part of high-quality Seattle side in recent years.
"It is no secret we need to increase our attacking output. We are confident Marco will add a creative element to our attack which will benefit everyone on the field."
Pappa helped the Sounders win two trophies during his time with the club — the 2014 Supporters' Shield and 2014 Lamar Hunt U.S. Open Cup. He appeared in just 20 games, nine less than a year ago, for the Sounders this season.
For country, Pappa has recorded 11 goals and provided three assists in 49 caps.
Here are some more news and notes from MLS:
REPORT: GABRIEL BRENER IS NEW DYNAMO MAJORITY OWNER
Following reports in November, Houston Dynamo co-owner Gabriel Brener is apparently now the majority owner of the club.
FOX26Houston.com is reporting that the deal is finalized, and Brener will assume majority ownership of the Dynamo after teaming up with two investors, managing partner of White Deer Energy Ben A. Guill and private investor Jake Silverstein.
Former boxing great Oscar de la Hoya had previously owned a 25 percent stake in the team, and will continue to do so per the report, but Anschutz Entertainment Group's (AEG's) 50 percent stake was mostly absorbed by Brener.
According to a prior report, the deal will see Brener assume control of the Houston Dash in the NWSL.
TIMBERS ADD SUNDERLAND AS NEW YOUTH TECHNICAL DIRECTOR
After capping the year off with a title, the Portland Timbers made another offseason move on Tuesday.
The MLS Cup champions introduced Larry Sunderland as the team's new youth technical director. Sunderland, 51, moves from the Chicago Fire, where he served as academy director of player development and academy director.
"The Portland Timbers have an unparalleled passion for excellence on and off the field and I look forward to bringing my passion for player development to the Timbers Academy and becoming a part of this championship organization," Sunderland said in a release. "The opportunity to work with quality people in a high performance environment is rare. Couple that with an incredible soccer environment in Portland and you have a winning mix that I am very excited to be a part of."
With the Timbers, he will be in charge of monitoring academy player and staff development, as well as developing curriculum guidelines. He will also oversee all soccer-specific aspects of the Timbers Academy and player development system.
—
What do you think of Pappa joining the Rapids? How do you think he will fare with his new club next year? How will Gabriel Brener's ownership affect the Dynamo? Think Sunderland will do well with the Timbers?
Share your thoughts below.