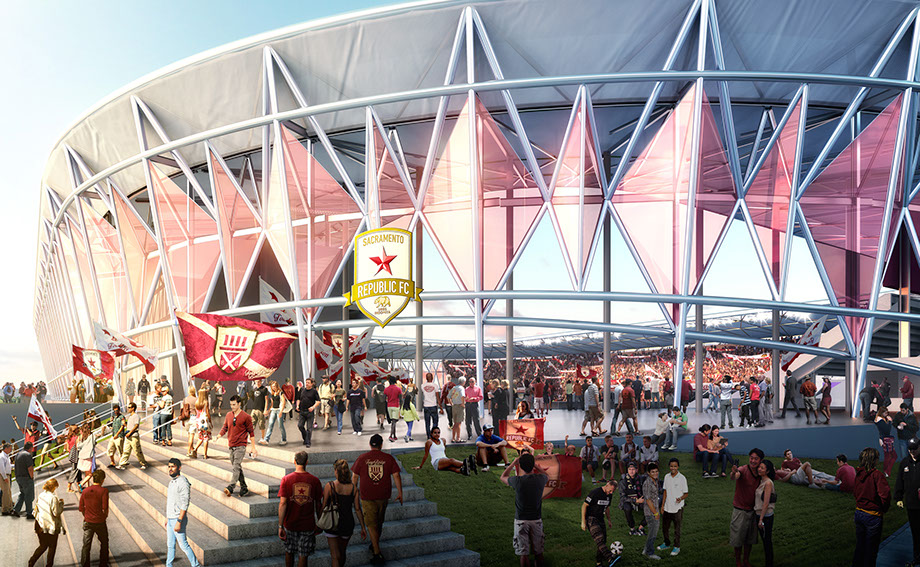 Should Sacramento Republic join MLS, they would bring with them a unique and brand new stadium.
On Tuesday, the USL club released renderings of a proposed stadium, which will, according to the statement, seat 25,000 fans. The stadium, designed by architecture firm HNTB, will have a closed bowl with a continuous roof covering all sides of the field.
According to the release, the Republic's new stadium will have something that makes it unique when compared to others across the country as well: the steepest grade of seats allowed by MLS.
"The seating bowl rake (on the east end) is designed to be the steepest in Major League Soccer (approximately 32 degrees) providing great sight lines and a unique and intimidating atmosphere that puts fans close to the action," the statement says.
The steep rake was modeled after Borussia Dortmund's infamous "Yellow Wall."
The stadium would be constructed in Sacramento's Railyards district, and is estimated to cost $180 million. The stadium will only be built, according to the release, if the Republic join MLS.
Here are more images of the proposed stadium: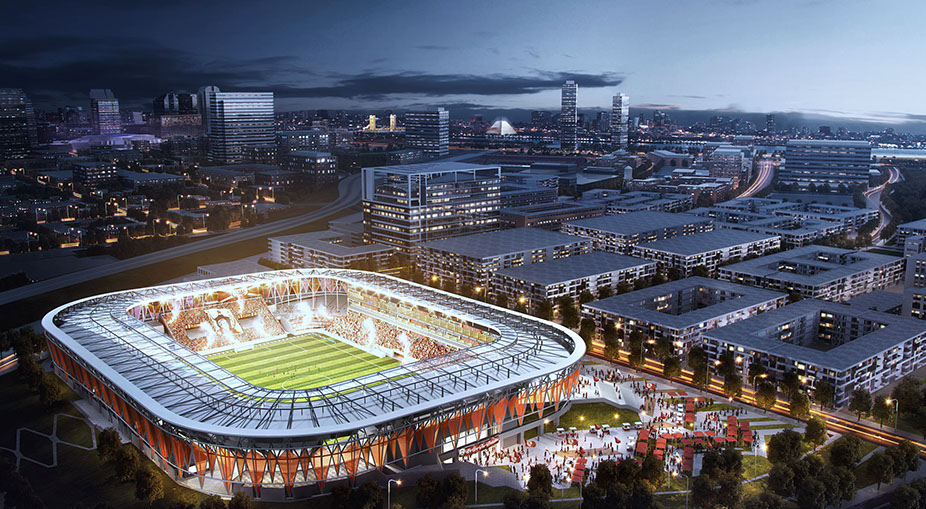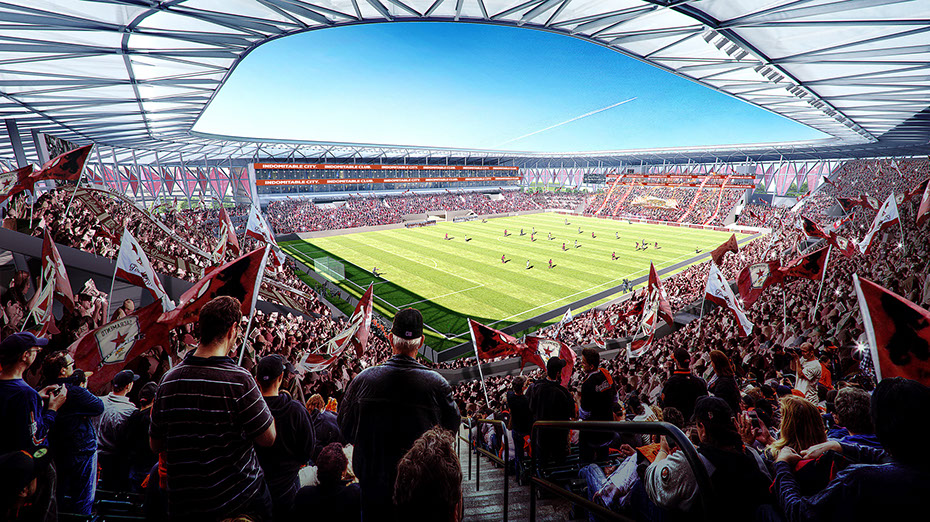 —
What do you think of the stadium renderings? Should Sacramento be the next city to join MLS?
Share your thoughts below.