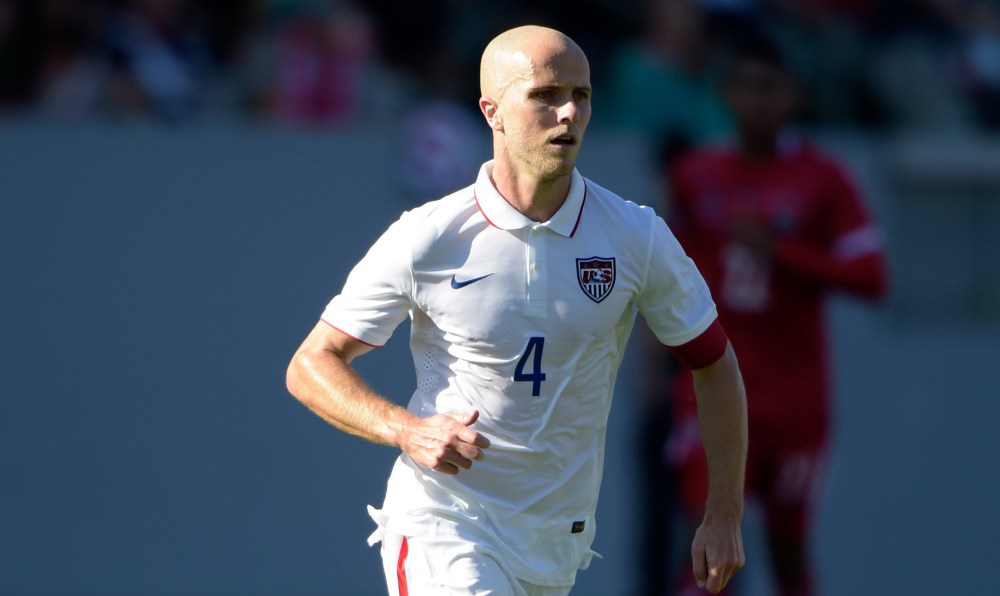 U.S. Men's National Team midfielder and captain Michael Bradley has been named U.S. Player of the Year for 2015, his first time taking home the award.
The 28-year old Bradley beat out fellow Toronto FC teammate Jozy Altidore and three-time Player of the Year recipient Clint Dempsey. The TFC man captured 39 first-place votes and 176 points, while Dempsey managed 33 firsts and 145 points. Altidore finished third with nine first-place votes and 70 points.
According to the voting system, a player receives three points for a first-place vote, two points for second-place, and a single point for each third-place tally.
Bradley appeared in 18 matches this year for the Americans, recording three goals and six assists. In addition to his success with the national side, the veteran was also a key contributor for TFC, guiding the Canadian club to the MLS Cup Playoffs for the first time in team history.
Before coming back to Major League Soccer, Bradley spent time with Heerenveen in Holland, the Bundesliga's Borussia Monchengladbach and Serie A sides Chievo and Roma. While with Monchengladbach, Bradley spent time in England with Aston Villa on a loan deal. He got his professional start with original MLS side New York/New Jersey MetroStars, who later evolved into the current New York Red Bulls.
U.S. Soccer will announce its Male Player of the Year award next week.