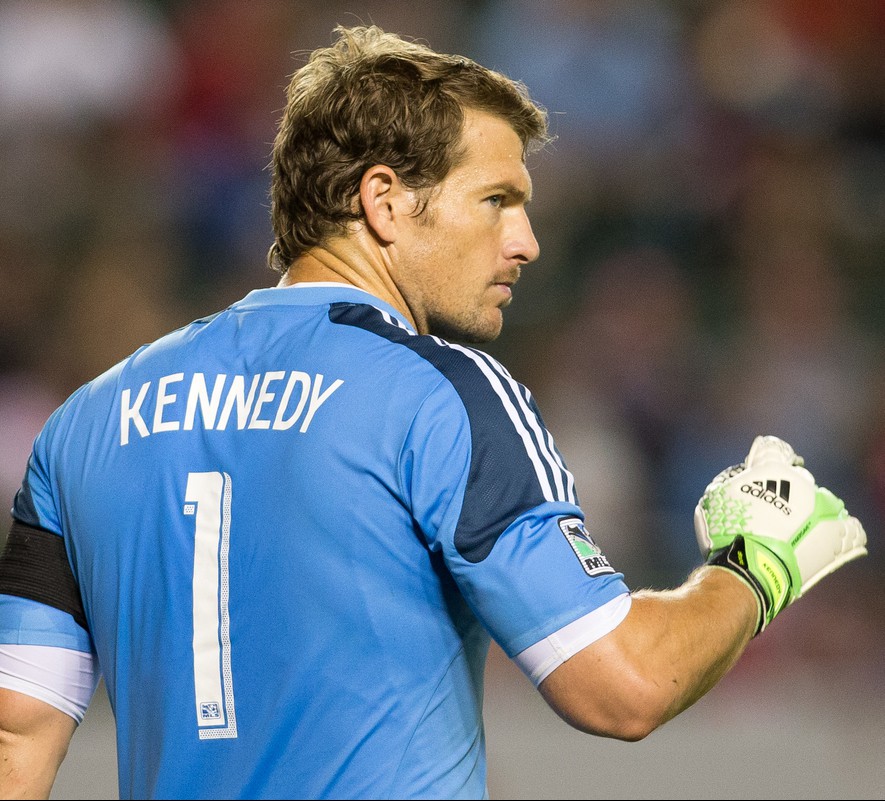 Bruce Arena said after the LA Galaxy's early exit from the 2015 MLS Playoffs that "there are going to be changes."
On Tuesday, we saw a major one, as the Galaxy sent their second and third round picks in the 2017 MLS Draft to FC Dallas in exchange for veteran goalkeeper Dan Kennedy.
"Dan is a very good player and proven goalkeeper in our league," said Arena in a team-issued statement. "He will be a strong addition to our team both on and off the field."
The Galaxy struggled throughout 2015 to find a good fit between the pipes. For the first half of the season Jaime Penedo and Brian Rowe battled for the starting position, but Penedo was eventually allowed to leave when he could not agree on a new contract with the Galaxy.
The Galaxy then turned to a familiar face in Donovan Ricketts, but after giving up three goals in a disappointing playoff loss to Seattle, the club declined its option on Ricketts' contract.
For FC Dallas, the 33-year-old Kennedy had become a costly backup. Jesse Gonzalez, 20, took the starting job at the club during the second half of the season, and led FC Dallas to a penalty shootout win over the Seattle Sounders in the playoffs. Making less than $70,000 a year, Gonzalez comes in at a fraction of the price — and he's a better fit for FC Dallas's uniquely youthful side.
Kennedy's six-digit salary is easier to stomach for LA, though the Galaxy still have questions to answer in the offseason as they try to take advantage of a league-wide increase in Targeted Allocation Money to keep their roster together.