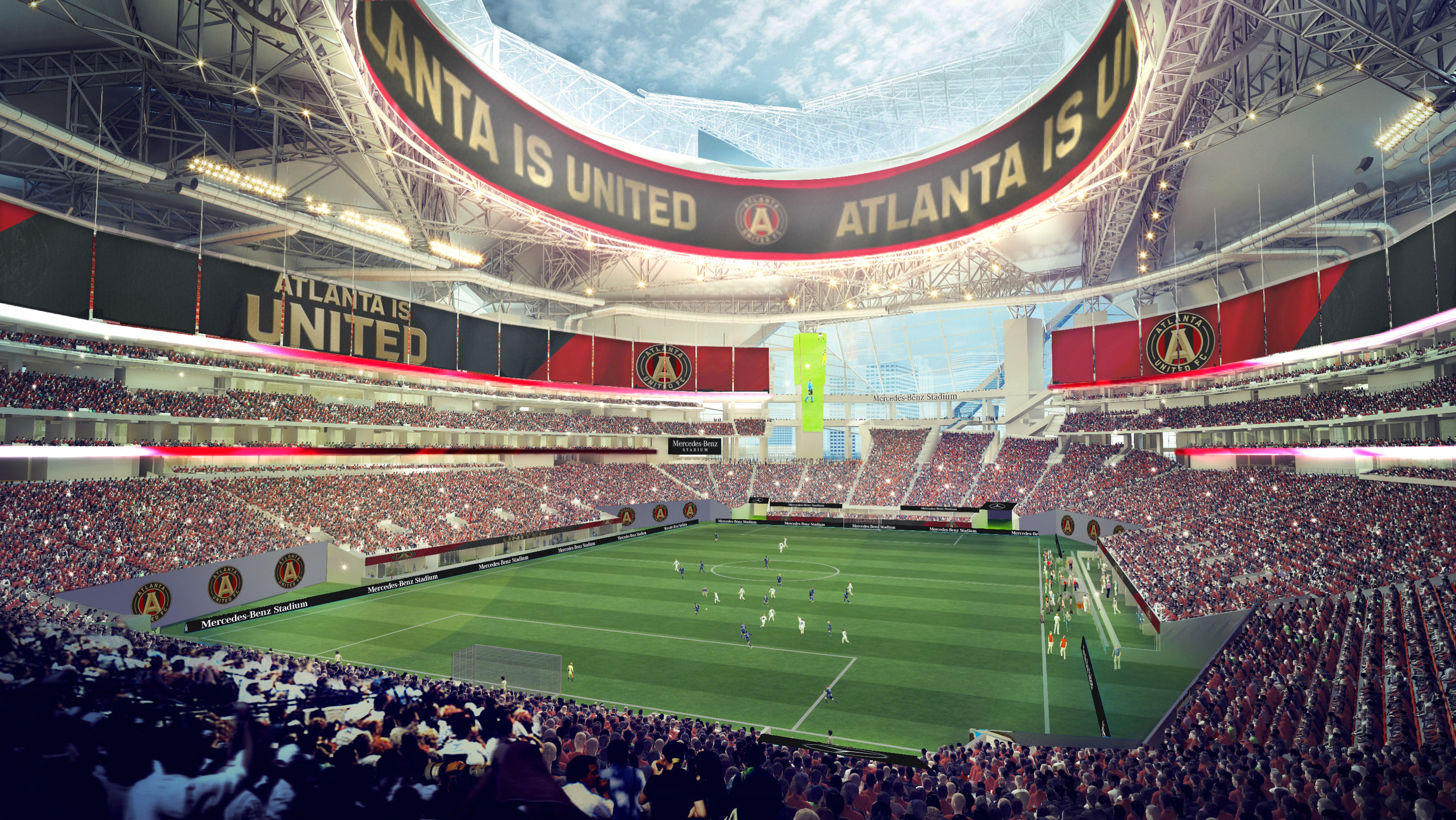 Atlanta United's home debut will apparently occur much later than originally intended.
The Atlanta Journal-Constitution reported on Thursday that the opening of Mercedes-Benz Stadium has been delayed until June 1, 2017. As a result, the stadium will not be ready for the first three months of Atlanta United's inaugural MLS season.
The club is expected to play the first several months on the road, much like Toronto FC has in recent years, and fully expects to host 17 games in 2017. If the stadium is delayed further, the club has reportedly already lined up alternate venues for the 2017 season.
"MLS has extensive experience working collaboratively with our clubs on scheduling when dealing with delays on new stadiums," said MLS executive vice president Dan Courtemanche. "In fact, only one club, (the New York) Red Bulls in 2010, played their opening match in their new stadium. Most clubs went four-eight weeks on the road before their home opener when playing in a new venue. … Other clubs played in temporary venues.
""For us," he added, "it's business as usual."
Delays will add further costs to the $1.4 billion project and will be paid for by Atlanta United and Atlanta Falcons owner Arthur Blank. Blank told the Atlanta Journal-Constitution that delays are attributed to the design process for the structure that is set to support the stadium's retractable roof and video board.
"It's a complex building," Blank said. "Particularly, the steel is complicated; the roof is complicated; the halo scoreboard is complicated. The design drawings leading up to fabrication and eventually erection (of the steel structure) took longer than anybody expected because of the complexity."
What do you think of the latest Atlanta United news? Any concerns? Expect things to go as planned ahead of 2017?
Share your thoughts below.