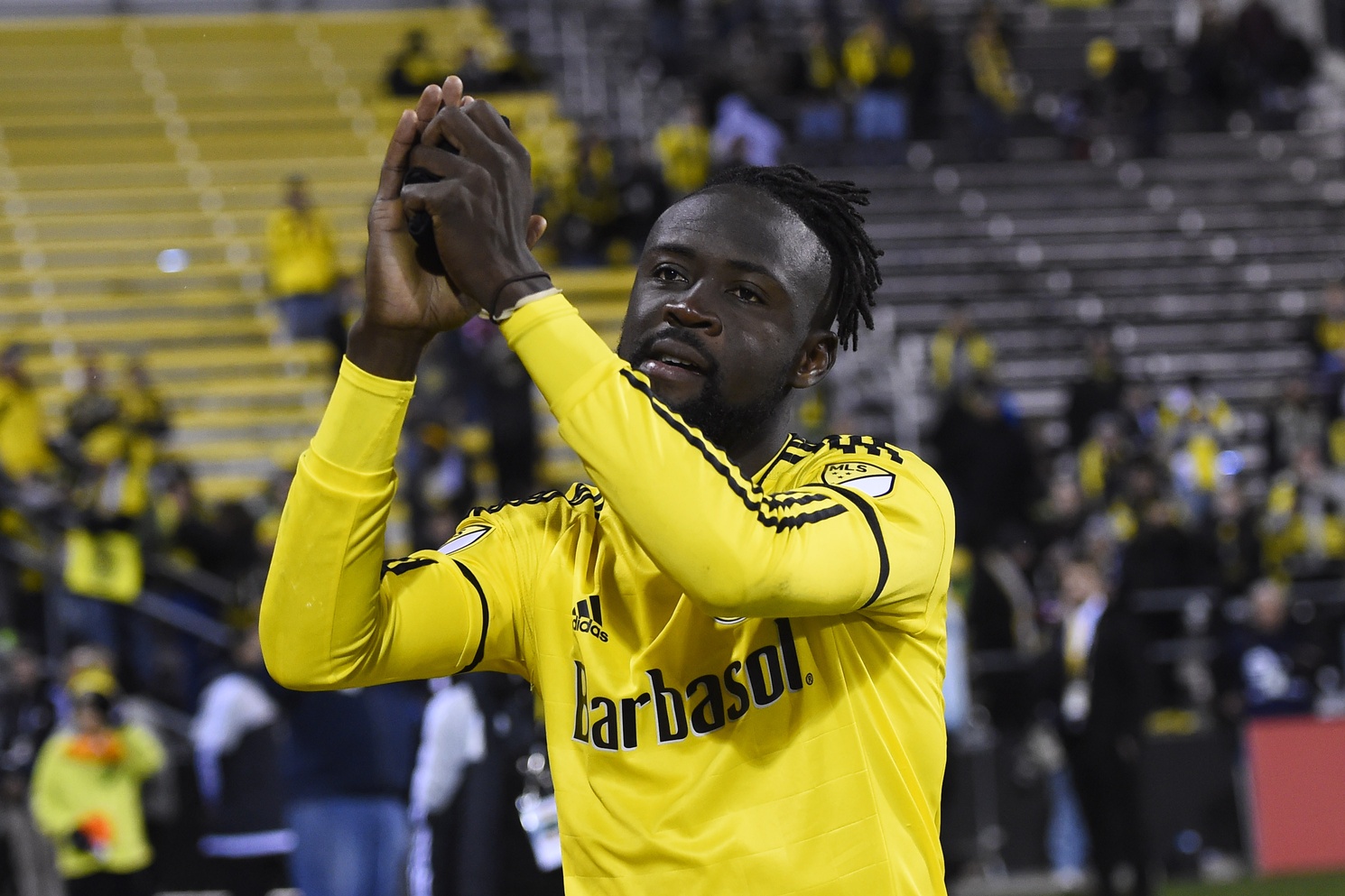 Columbus Crew head coach Gregg Berhalter is fully expecting to see Kei Kamara in the very near future, despite reports stating the otherwise.
The Washington Post reported on Monday that Kamara is currently seeking to renegotiate his deal before reporting to training camp in Lakewood Ranch, Fla. Kamara, who has two years left on his contract with the club, made $536,666 last season.
When questioned about the reports, Berhalter reiterated the club's stance that Kamara is excused from the opening sessions of camp due to a recent trip home to Sierra Leone.
"We gave Kei a couple of days off to be with his family and that's the situation," Berhalter said on a conference call. "He came back from a long trip to Sierra Leone, where he hadn't been for a long time, and he had an excused absence from the first few days of training camp. He's scheduled to be in town tonight, he's flying out later tonight, and we'll see him tonight and he'll be with the team tomorrow. There's not much more than that.
"I think that's a difficult question," Berhalter said when pressed further on the contract situation, "because the first statement that we made was that he's not in camp because we gave him time off. I don't know how that question is even relevant."
Kamara scored 22 goals last season, which was good for a tie with MLS MVP Sebastian Giovinco for most in the league.
The Crew kick off the club's string of preseason friendlies on Feb. 17 with a matchup against Sporting Kansas City as part of the Desert Diamond Cup.
What do you think of Berhalter's comments? What do you expect from Kamara?
Share your thoughts below.