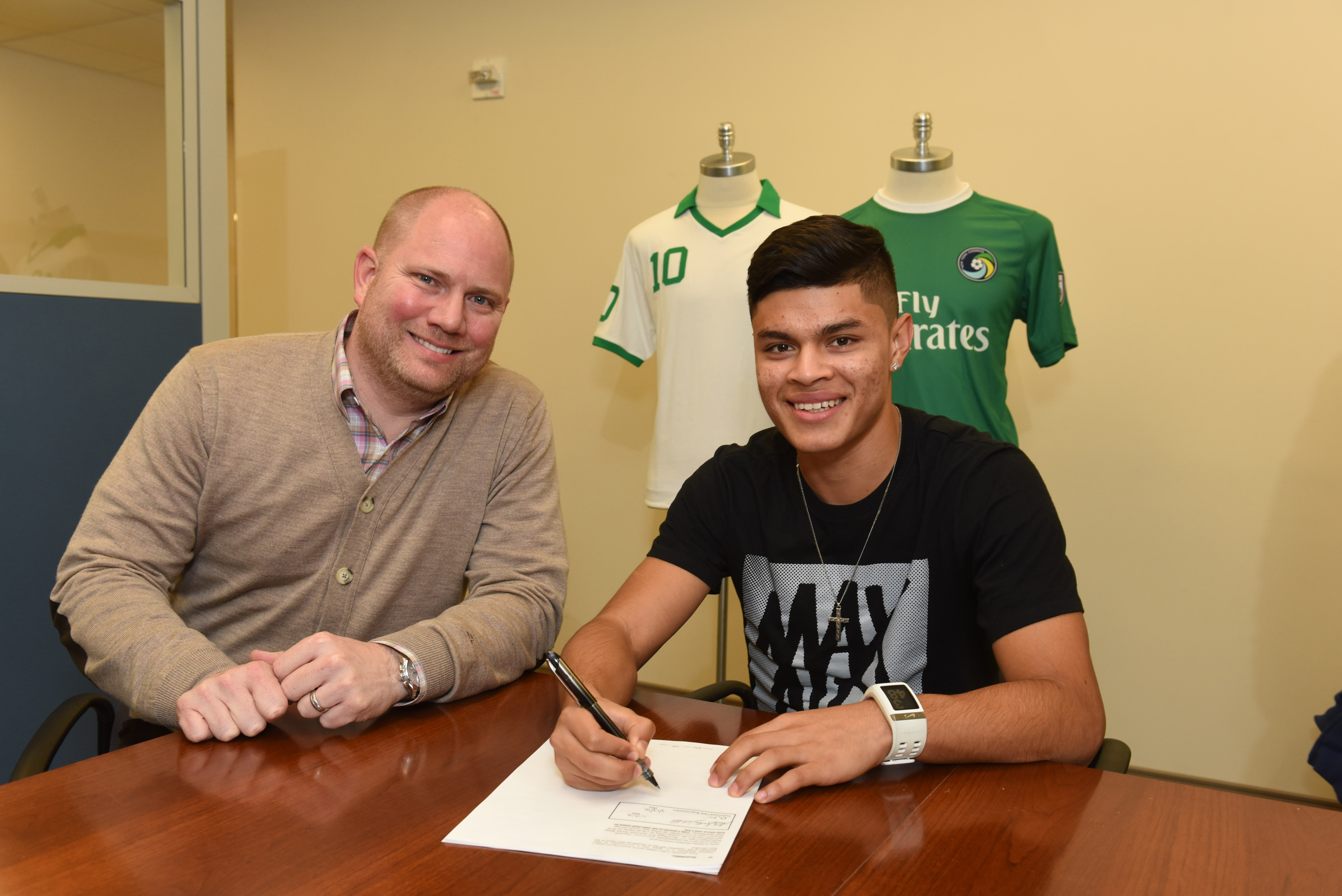 Throughout the past year, the New York Cosmos have focused on adding young American internationals, and the club did just that yet again.
On Friday, the Cosmos announced the signing U.S. Under-17 Men's National Team midfielder Eric Cavillo, who was a member of the U.S team at the 2015 U-17 World Cup. While at the tournament, Cavillo appeared in all three matches for the U.S., starting two, while playing 202 total minutes.
By signing with the Cosmos, Cavillo joins U-17 World Cup teammate Alexis Velela, who signed with the Cosmos late last year. Meanwhile, former U-17 striker Haji Wright, who featured for the Cosmos last season, recently signed with Schalke of the German Bundesliga.
"Eric is a talented player with great potential," said Cosmos head coach Giovanni Savarese. "We are committed to developing young players and offering them a pathway in professional soccer. Last year we added the B team and this year our fully funded academy will start. Players like Eric Calvillo and Alexis Velela are part of this investment."
"Signing my first professional contract with a club like the New York Cosmos is incredible," added Calvillo. "Wearing the same colors as all-time greats like Pelé, Marcos Senna and Raúl is a privilege."
In addition, the Cosmos announced on Thursday that the club added former D.C. United forward Jairo Arrieta. The Costa Rican forward is set to replace NASL title game hero Gaston Cellerino, who the Cosmos confirmed to SBI will be signing with another club, reportedly Bolivia's Club Bolivar.
"Gaston is a very good player who was contracted to us for the 2015 season," Savarese said. "We wish him the very best for the future as he embarks on another adventure."
What do you think of the Cosmos' latest moves? What do you expect from the Cosmos in 2016?
Share your thoughts below.