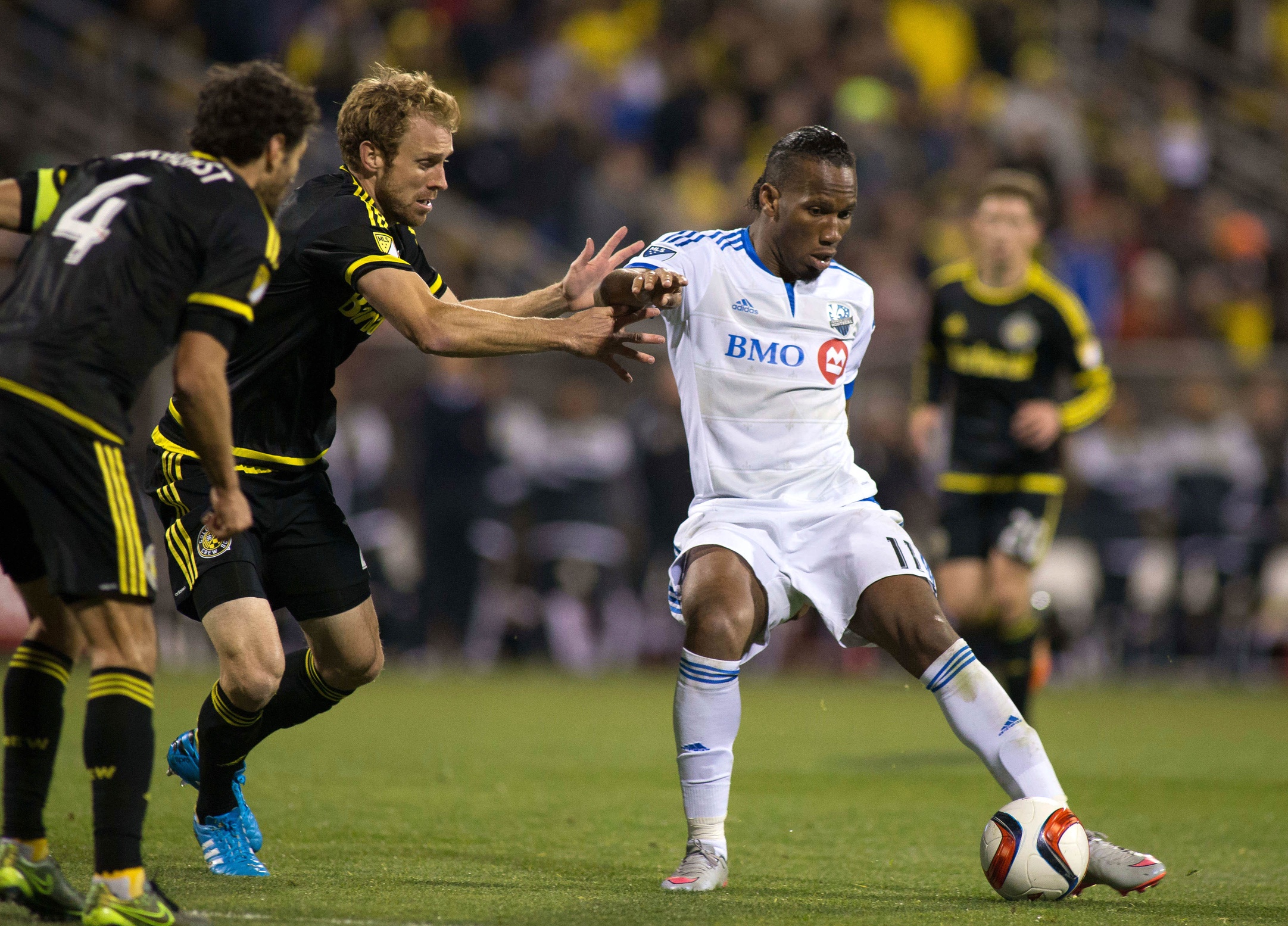 As things stand, Didier Drogba remains a Montreal Impact player, and MLS commissioner Don Garber hopes that remains true for the foreseeable future.
Recent reports have linked the Ivorian striker with a return to Chelsea, where he would work in a coaching capacity while retiring as an active player. Drogba also recently took to social media to confirm that he is still in the process of deciding exactly what his future may hold.
At Thursday's MLS Draft, Garber said that he continues to work with the Impact "quite a bit" when it comes to the Drogba situation. With the process still unfolding, both the commissioner and club continue to wish for the best when it comes to Drogba's ultimate decision.
"There's not much I can update you on," Garber said. "At this point, he is under contract. The most recent discussions, which you've all seen on Twitter, is that he hasn't decided to retire. It's an ongoing situation and I just don't have an update for you right now
"Everybody is entitled to end their career when they're ready to, but he is under contract and we're hopeful that he's back in uniform and ready to play."
Garber went on to add that he believed Drogba was a "great" signing for the league, even if he opts to call it a career after less than a season in MLS.
"We get so much criticism on the age of some players that are brought in as Designated Players," Garber said. "The vast majority of players that came in, their average age was 26. Everybody loves Dos Santos, but people focused that there have been some older players that have come back to the league.
"Didier was just incredibly exciting and did a lot of great things for the Impact. He's 38 years old. If he decides to retire, we'll manage through what that means, but he brought some excitement to the league and I'm sure fans in Montreal will never forget that. If he does decide with Joey Saputo and with the Impact that he is going to leave the league, I'm sure they'll be very focused on bringing in a really exciting player."
What do you think of Garber's comments? What do you expect from Drogba? Think he'll return to the Impact?
Share your thoughts below.