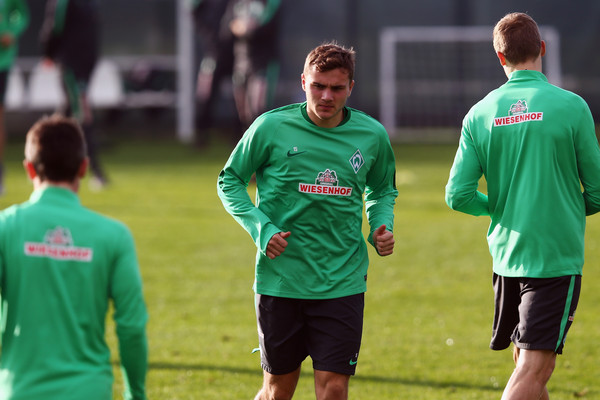 Jordan Morris appears ready to choose playing in MLS over playing in Europe, and the club he turned down is claiming the decision was made due to Morris feeling homesick.
Werder Bremen general manager Thomas Elchin told BILD on Thursday that Morris was already missing home during his brief training stint with the German club. Morris joined Bremen for two weeks and was reportedly offered a contract through 2019 this week, but turned it down to sign a deal in the United States, presumably with his hometown Seattle Sounders.
Nonetheless, Elchin said he will continue to monitor Morris because Bremen believes the U.S. Men's National Team forward has what it takes to compete in the German Bundesliga.
Morris, 21, has yet to publicly comment on his future, but all signs continue to point to him signing with the Sounders. The MLS outfit has offered him the most lucrative Homegrown Player deal in league history, and is waiting for an answer.
What do you think of Bremen's claim that homesickness led to Morris' decision to turn down a chance to play in Germany? Think it's that he is choosing to play in the U.S. or should he have just adjusted to being in a different country? See him ending up at Werder Bremen at some point in the future?
Share your thoughts below.