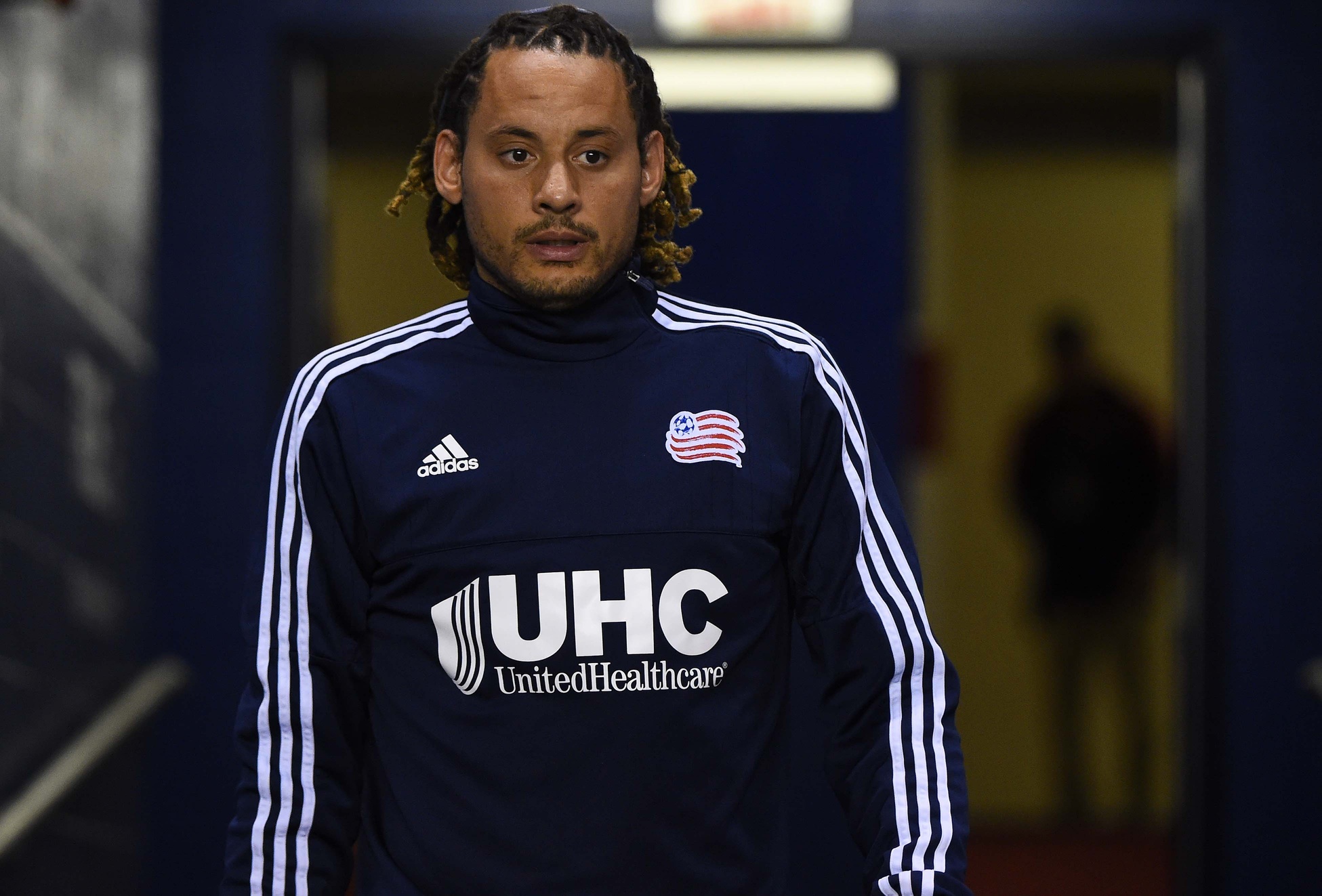 For the time being, Jermaine Jones is a man without a club, but the U.S. Men's National Team midfielder remains open to reaching a deal with his most recent team.
Speaking to ESPN, Jones revealed that he would take a pay cut to return to the New England Revolution in 2016. In response, the 34-year-old would also be looking for a multi-year deal after seeing his contract expire following the most recent season.
"Right now, we really don't do anything," Jones told ESPN. "We sit back, and enjoy family time. I say that I'm open to go back to New England or any other team in MLS, but for the right value. People have to respect me for that and come up with the correct offer. Then we sit down and we talk. But I'm not going to force someone to do something."
Jones previously voiced his displeasure with the club, who the midfielder says offered him less than 20 percent of his 2015 compensation of $3.05 million. The 34-year-old says he hasn't been in contact with the club since before Christmas.
To start the season, Jones will be required to serve a six-game suspension following an incident with referee Mark Geiger during the MLS Playoffs. As a result, Jones could miss two World Cup qualifying clashes with Guatemala depending on where he signs and how soon he gets back into action.
Last season, Jones, who dealt with a pair of hernia operations in 2015, featured in 18 games for the Revs after leading to the club to the MLS Cup final in 2014.
"Now I feel good, and I'm healthy," he said. "And I told them, 'Guys, respect me and treat me with the respect that you would want to be treated, and we can build something. Give me that trust and come back with the right offer. That offer that you give me right now, it's not that I jump up and say, yeah, I take it.'
"And the point is that this is maybe my last deal. I say to the team that I would take a cut and we can sit down and talk. But I want to have guaranteed years. I don't want to sit here every year and say, 'Where are you going? Where do you want get trade?' I want to be focused to the World Cup and after the World Cup I want to say, 'It's done.'"
What do you think of Jones' most recent statements? Think the Revs should bring him back? What do you expect from him in 2016?
Share your thoughts below.