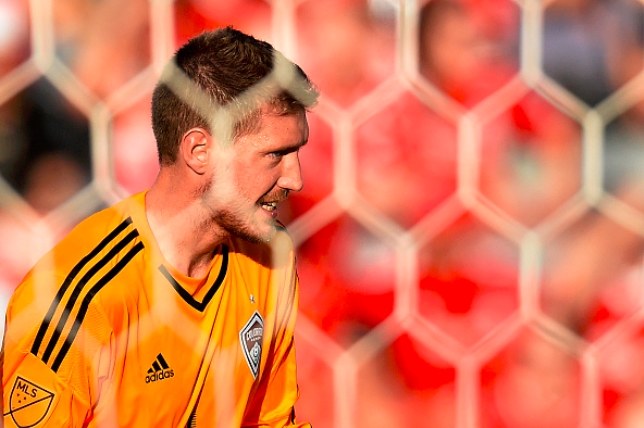 Although the MLS Draft has come and gone, the transfer window is still open and a couple of clubs have made some deals.
On Monday, Toronto FC announced the acquisition of 26-year-old goalkeeper Clint Irwin from the Colorado Rapids. The Western Conference club will receive targeted allocation money as well as two MLS Draft picks — one in 2016 and one in 2017. (REPORT)
Costa Rican club LD Alajuelense revealed on its own website that it had agreed to transfer 21-year-old left back Ronald Matarrita to New York City FC. He will reportedly leave the club on Tuesday to join his new team. (REPORT)
Las Vegas Sands Corp. board member Jason Ader is leading a group that wants to bring an MLS franchise to Las Vegas, and is considering revamping Cashman Field into a soccer stadium with a capacity of at least 18,000. MLS spokesperson Dan Courtemanche reportedly said the privately funded renovation would keep it at the "top of the list" for consideration. (REPORT)
Defender Michael Harrington and goalkeeper Patrick McLain were signed by the Chicago Fire on Monday. (REPORT)

The Vancouver Whitecaps completed the acquisition of Deybi Flores from Honduran side Club Deportivo Motagua, signing the 19-year-old midfielder to a multi-year deal. (REPORT)
Atlanta United, which will begin play in 2017, will reportedly announce season ticket prices soon according to club president Darren Eales. (REPORT)
Toronto FC and the Colorado Rapids are reportedly interested in signing 31-year-old Udinese defender Felipe. The centerback, who has also received interest from teams in Spain, reportedly intends to remain in Serie A, however. (REPORT)
—
What do you think of TFC's trade for Irwin? Like the idea of an MLS franchise in Las Vegas? Think Matarrita is a good addition to NYCFC?
Share your thoughts below.