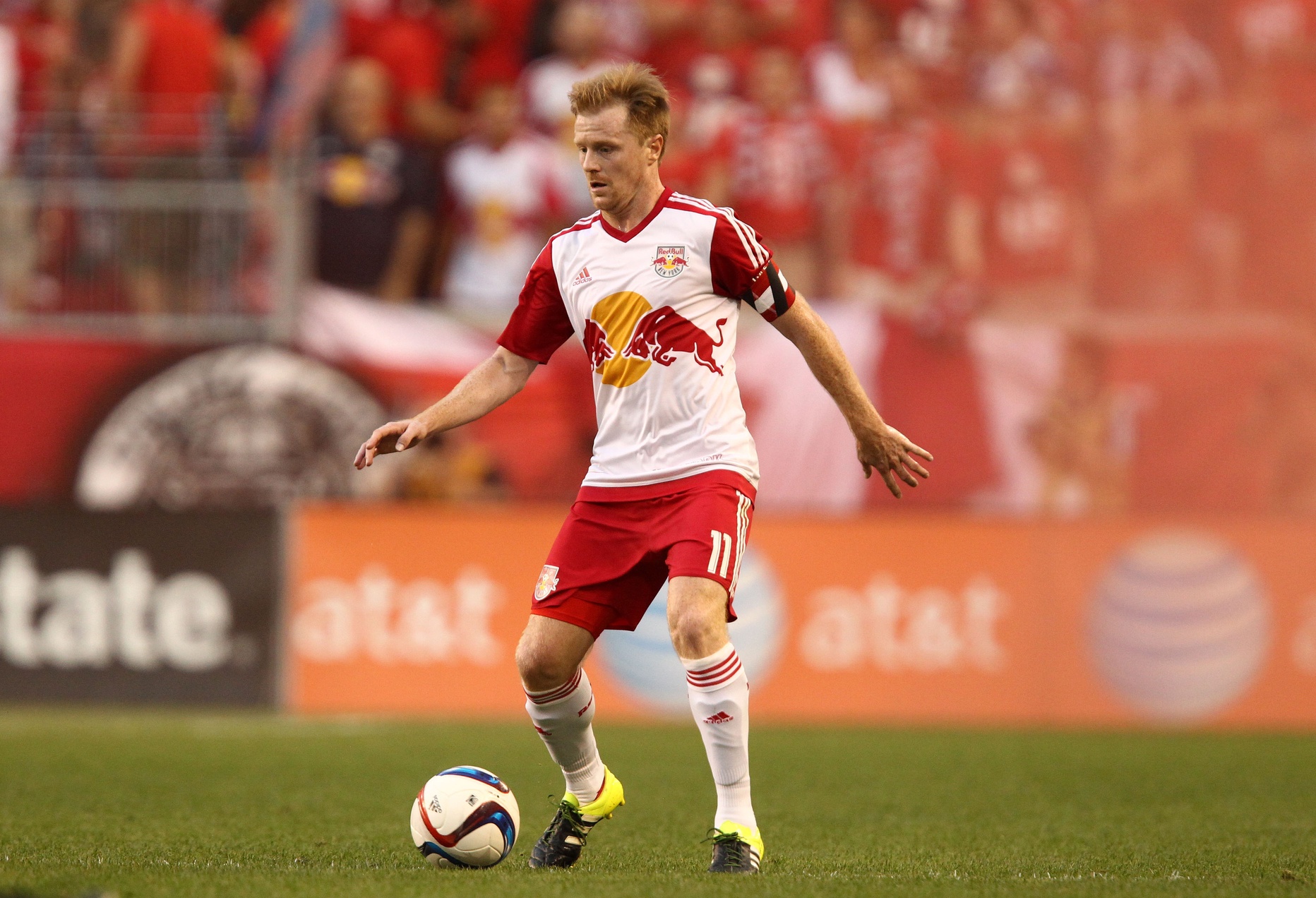 We're a few days removed from the holiday period, and a bit of news has emerged around Major League Soccer:
Dax McCarty will reportedly be a member of the New York Red Bulls for years to come, as the 28-year-old defensive midfielder agreed to a new four-year deal on Monday, according to Goal USA. McCarty has made 142 regular season appearances for the Red Bulls, scoring 11 goals and providing 22 assists. (REPORT)
Fans of Los Angeles Football Club will finally be treated to the unveiling of the club's crest and logo on Thursday. Red and black have been used as LAFC's placeholders while the club gauged supporters' interest in all different colors. (REPORT)
Portland Timbers owner Merritt Paulson shot down a report that the MLS side was to take part in a friendly summer tournament. According to the report, the LA Galaxy were also invited to participate in the Copa Rey Del Norte, which will allegedly take place in July. "I am pushing MLS to ban first teams (USL diff) from playing in in-season friendlies. (T)hink this stuff is bad for us as a whole," Paulson said in a post on his personal Twitter account. (REPORT)
MLS will announce the remainder of the 2016 regular season schedule on Thursday. (REPORT)
The Portland Timbers are hoping to re-sign Rodney Wallace, according to Oregon Live, but have yet to come to an agreement. Meanwhile, Norberto Paparatto is unlikely to don the Timbers jersey come March. (REPORT)
____
Think McCarty's new contract is deserved? What are you expecting from LAFC's logo and crest? Agree with Paulson that MLS teams should not compete in summer friendly competitions? Which MLS mtachups are you most anticipating in 2016?
Share your thoughts below.