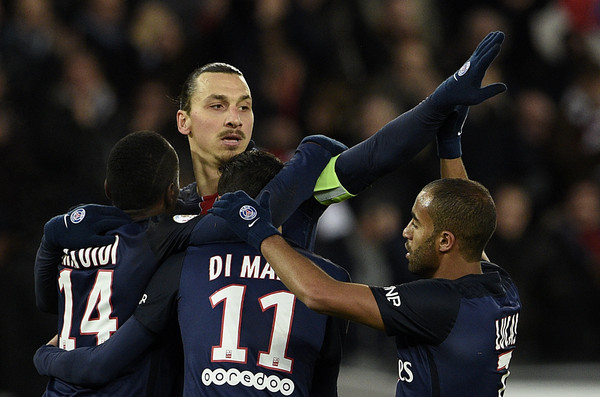 From the English Premier League to Portugal's top flight, Saturday had plenty of spectacular goals.
Tottenham midfielder Dele Alli arguably scored the goal of the EPL season, but his strike was not the only one deserving of plaudits.
Paris Saint-Germain proved its Ligue 1 dominance once again on Saturday against Angers, with Angel Di Maria and Gregory van der Wiel scoring superb, yet completely different, goals.
Leicester City midfielder Danny Drinkwater also netted a beautiful strike from outside of the box in his side's 3-0 win vs. Stoke City.
Meanwhile, Greek international Konstantinos Mitroglou scored a cheeky back-heel goal for Benfica.
Here's a handful of incredible goals scored this Saturday:
Angel Di Maria
Gregory van der Wiel
https://streamable.com/ltfd
Lionel Messi
https://streamable.com/q1al
Danny Drinkwater
Konstantinos Mitroglou
Víctor Guzman
Rubén Rochina

—
Which goal do you think was the best from Saturday? Think any other goals should have been included?
Share your thoughts below.