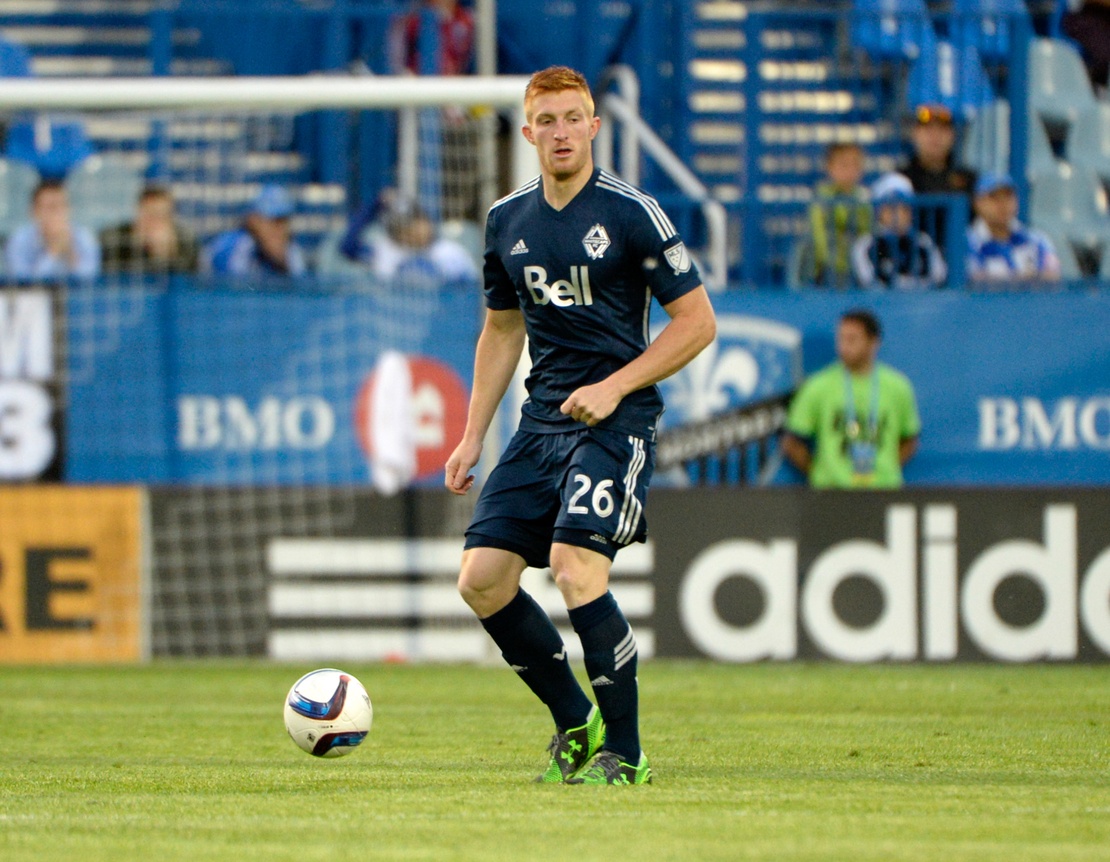 Tim Parker's MLS path was lined with more questions than answers leading up to the 2015 MLS Draft. After starting four years at Big East school St. John's, the defender began his path of pursuing a future in professional soccer and tested his skills at last year's MLS Combine.
While the young talent didn't know what to expect, or even have an idea where he'd fall in the MLS Draft, Parker not only went on to be a first-round selection, but also made significant contributions to one of the Western Conference's top sides in 2015.
In his rookie season, the 22-year old Parker pushed himself with the Vancouver Whitecaps, working his way up from Whitecaps FC 2 to earning a starting spot in the first team by season's end.
"It was a whirlwind season," Parker said. "I went into the combine not knowing exactly where I stood compared to a lot of other players, but with something to prove. I kind of went in there with something to prove, did pretty well at the combine, and then wanted to do the same thing going into my first season.
"I learned a lot from a lot of the senior guys on our team up in Vancouver and I give a lot of credit to those guys for teaching me a lot of things throughout the first couple of months. And then fortunately I was given the chance to play first team minutes and I made the most of my opportunity."
In 2015, Parker earned a total of 16 starts with Carl Robinson's side, including two during the MLS Cup Playoffs.
The centerback, while inexperienced, was soon called up by U.S. Men's National Team head coach Jurgen Klinsmann ahead of the team's annual January camp. Despite any typical excitement that came with the call-up, Parker sees this chance as one to replicate his MLS triumphs on the international stage.
"I was really happy," Parker said. "The first thing I did was call my dad and just kind of gave him the call and explained what was going on. Through my head, I was just thinking here's a chance and kind of like what happened with my rookie season when I got my opportunity I wanted to make sure I seized it and made the most of it. I want to make sure that I'm doing that here."
While January camp is a time for young players to build up a resume in front of the U.S. coaching staff, Parker also finds the opportunity useful in order to build a bond with his teammates, many of whom he could be seeing a lot of in 2016.
"I think that having the mixture of younger guys here definitely makes the younger guys want to get each other a little bit more," Parker said. "Hopefully with the qualifiers in March and possibly the Olympics over the summer we continue to get to bond and build and hopefully something great comes out of it."
For a young player like Parker, there are multiple paths that the Whitecaps defender can go down in the near future.
Like every other young player vying for attention in camp, Parker is aiming at a future with the senior national team, but regardless of whether or not he can fulfill that outcome in 2016, he plans on making Klinsmann's decision as difficult as possible.
"Coming into this camp I wanted to leave a good impression," Parker said. "Whether that impression was that this guy should be with our U-23s or this guy has the potential to be with the full team. That's the impression I want to leave. I want them to question if I can do either, so if I can jump from the full team to the U-23s or from the U-23s to the full team.
"I think that my goals are basically to leave the best impression that I can, play to my levels, and then hopefully continue to raise my levels throughout this year with Vancouver. I want to build on that and hopefully the USA staff will watch."