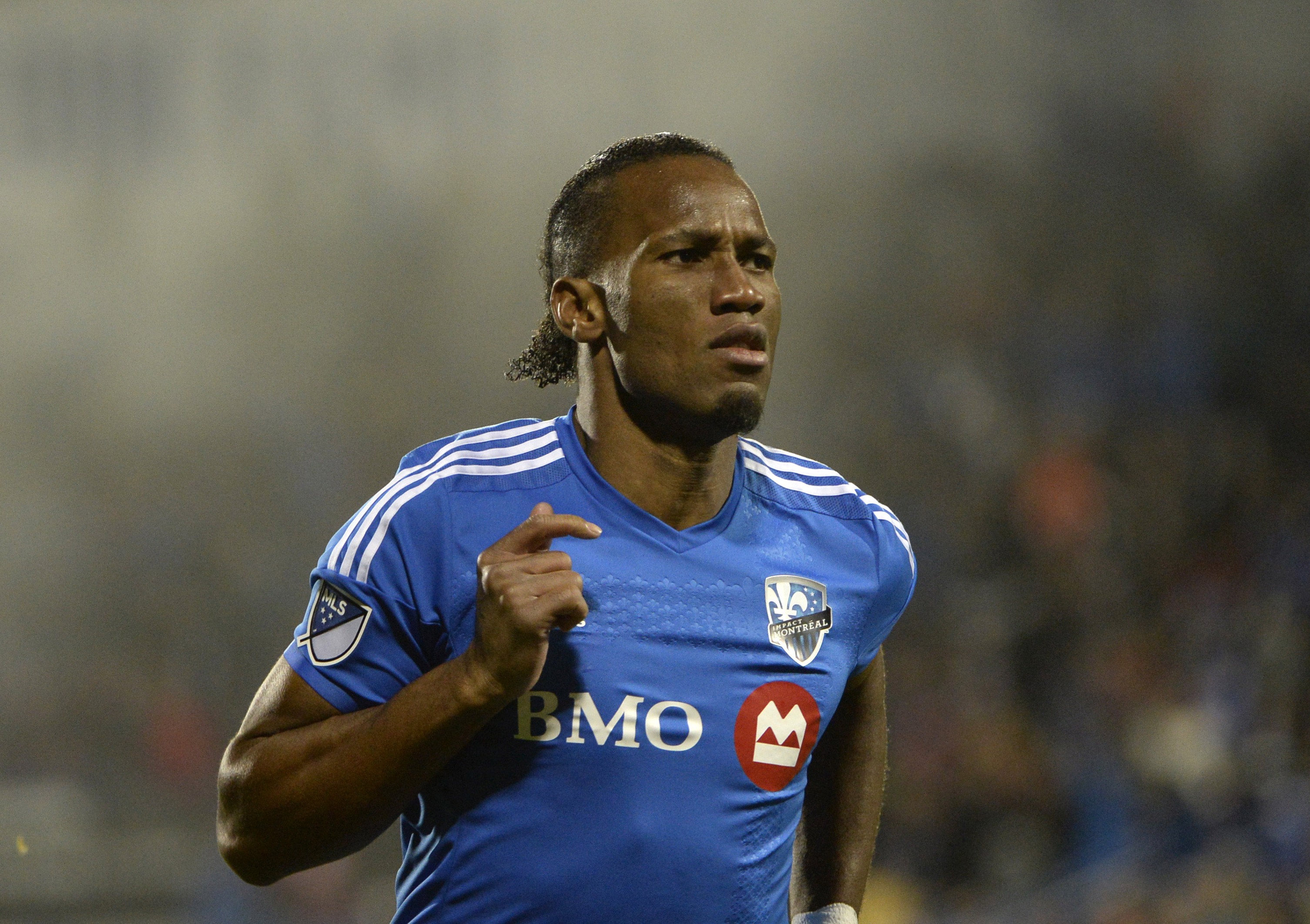 Didier Drogba is coming back to the Montreal Impact, but the length of his return remains a bit of a mystery.
Drogba confirmed over the weekend that he would rejoin the club this season after scoring 11 goals in 11 regular season gams in his debut MLS campaign. The announcement came after several weeks of rumors that the 38-year-old forward was set retire to join English Premier League side Chelsea as a coach.
Impact owner Joey Saputo told reporters Monday that he spoke to Drogba "several times" throughout the ordeal to discuss his future. Those talks were frequently positive, according to Saputo, but he could not confirm that Drogba would be with the club throughout the entire 2016 campaign.
"I can't answer that question," Saputo said at the Impact's first day of training when asked if Drogba would complete the season. "The expectation is that he's going to continue to be a pro. I don't have a feeling on whether he's not going to play, whether he's coming back because he has to come back."
Drogba will not be joining the Impact until Feb. 15, as the Ivorian is set to work out with a personal trainer in Qatar. Saputo said he told Drogba to "do what you need to do" in an effort to get his body ready for the upcoming MLS season.
Nonetheless, Drogba's days as an active player are numbered given his age and Chelsea's interest. That is why Saputo and the Impact are already beginning to prepare for the post-Drogba era while embracing the victory that is having the forward on the books for one more season.
"I think it's important for us to start planning the post-Didier era in Montreal," Saputo said. "He's got one more year on his contract and I think it's important to start putting a team together and start looking at who will replace the player in the future.
"It's going to be difficult. We caught lightning in a bottle with Didier, but it's not one player that makes this organization."
What do you think of Saputo's comments? Expecting Drogba to stick around the for entire MLS season? What kind of numbers will he put up if he plays all year?
Share your thoughts below.