The 2017 MLS Draft might seem far away, but the reality is we are now down to three weeks to go before the next class of rookies hits the stage at the draft in Los Angeles.
The SBI MLS Draft Big Board is an annual staple of the run-up to the draft, and though we are dropping the first edition of the Big Board about a month later than normal, there is still time get to know the top talents available.
Expansion teams Atlanta United and Minnesota United are already well into their building of rosters, and their arrivals mean we will now have 22 picks in each of the draft's two rounds. Both expansion teams have been busy adding picks, with Atlanta now holding two of the top eight selections and Minnesota possessing three of the top 25 selections.
MLS has yet to announce the Generation adidas class, but sources have confirmed to SBI that Abu Danladi, Jackson Yuiell and Miles Robinson should be announced as the first members of the 2017 GA class. There is talk of MLS keeping the GA class small this year, but that has been rumored for several years.
A new wrinkle to the draft will be the addition of a Generation adidas Canada program, that will see a handful of young Canadian players being available in the draft with the same benefits of standard Generation adidas players (not counting against their team's salary cap).
Overall, the 2017 draft pool is a weaker one than in year's past, and a look at the players expected to sign Homegrown Player deals this winter shows that, while there is still plenty of talent in the college game, more of the top talent is heading to MLS via the Homegrown Player route.
Though it may be weaker than previous years, this year's draft has its strengths. Teams needing central defense help will find a dozen promising prospects capable of going in the first round, while there are also some enticing wingers and right backs available.
Now, without further ado, here is the SBI MLS Draft Big Board:
SBI 2017 MLS Draft Big Board (Version 1.o)
$=Generation adidas, *=Generation adidas Canada
1. ($) ABU DANLADI, UCLA, Forward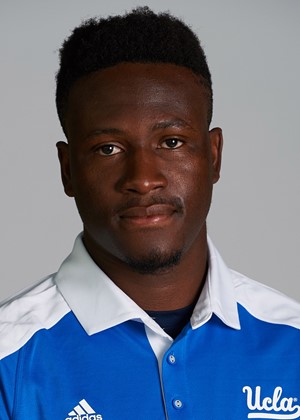 A top Generation adidas target for the past three years, Danladi is coming off an injury-hit season but remains a highly-coveted talent. His speed, ability to take on defenders, and finishing make him an enticing prospect who could be the first player off the board on draft day.
2. ($) JEREMY EBOBISSE, Duke, Forward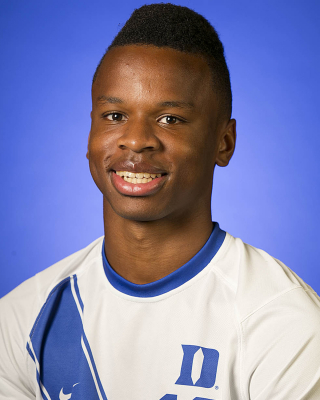 The U.S. Under-20 national team striker left Duke after his sophomore season to pursue pro options in Europe, but signed with MLS earlier this year. His impressive form with the U-20s have boosted his stock considerably, pushing him into the conversation for the top pick right next to Danladi.
3. ($) JACKSON YUEILL, UCLA, Winger/Forward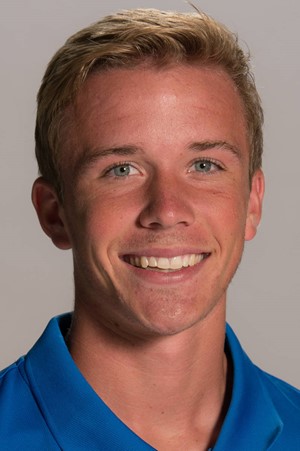 A versatile attacker who showed more growth in his sophomore season, Yueill is a player Minnesota United will have to consider with the No. 1 overall pick given his status as a local product. Yuiell is versatile enough to play wide or as a second forward, and is an excellent passer who can also create his own chances.
4. ($) MILES ROBINSON, Syracuse, Centerback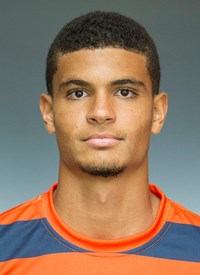 A U.S. Under-20 national team defender, Robinson is only a sophomore but boasts considerable upside and has the starting points to develop into a senior national team caliber player. Though he will need some time before he can step in and start, a team willing to invest some time could be rewarded with a gem.
5. BRANDON AUBREY, Notre Dame, Centerback

Most pro-ready defender in the class, Aubrey enjoyed a breakout senior season that saw him develop into a goal-scoring threat on set pieces to go with being an imposing defensive presence at 6-foot-3.
6. ($) JONATHAN LEWIS, Akron, Attacking midfielder/winger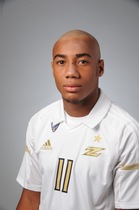 Dynamic midfielder who was easily one of the most dangerous attacking players in the nation as a freshman. Now in the mix with the U.S. Under-20 national team, Lewis is on the second tier of Generation adidas targets, meaning he's not guaranteed a deal, but if MLS increases the size of the class beyond the top four he should be one of the first to receive an offer.
7. CHRIS ODOI-ATSEM, Maryland, Right Back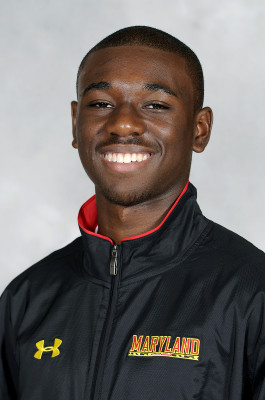 Teams looking for a potential day one starter at right back will jump at the chance to grab the seasoned speedster out of Maryland. Odoi-Atsem was a four-year starter, and while he has some experience in central defense, he projects to be a pro right back.
8. NICK DEPUY, UCSB, Forward
A player who passed on a Generation adidas deal as a junior, DePuy failed to match the double-digit goal totals of previous years, but that was at least in part to him moving around to different positions for UCSB this season. That hasn't stopped scouts from remembering the striker who scored 25 goals in two seasons prior to 2016. The 6-foot-4 forward should be one of the first seniors off the board.
9. ERIC KLENOFSKY, Monmouth, Goalkeeper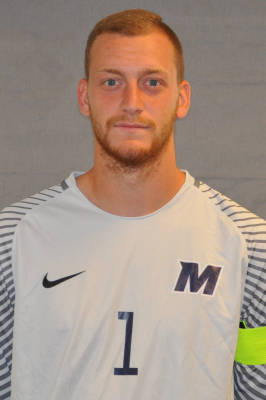 The goalkeeper position has been a bit of a thin one for the past few years, with a few notable exceptions, and Klenofsky could be the latest exception to that trend. The 6-foot-6 shot stopper has been impressing foreign scouts for the past two years, and most recently spent time on trial at English club Everton. If he doesn't sign overseas, and stays in the MLS Draft, it could be tempted for several teams to spend a high pick on a goalkeeper with star potential.
10. (*) KAMAL MILLER, Syracuse, Centerback/Left Back
Major League Soccer's new initiative with the Canadian Soccer Association has helped lead to the creation of a Generation adidas Canada program that will allow some Canadian prospects to enter the MLS Draft with the same designation and roster protected status as traditional Generation adidas players. Miller looks to be the favorite to be the first college player to be a part of that program. A very talented young defender who has the added benefit of being left footed, Miller is a longer-term project like his college teammate Miles Robinson, but that shouldn't stop teams from snatching him up in the first round, particularly Canadian MLS teams.
11. NIKO HANSEN, New Mexico, Right winger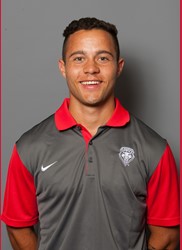 Teams eager for a dynamic wing player with speed and good technical quality will look at Hansen as a potential year-one contributor. The New Mexico midfielder turned heads at the U.S. Under-23 National Team ID Camp back in 2015, and enjoyed a breakout senior season, registering 13 goals and 3 assists.
12. LALAS ABUBAKAR, Dayton, Centerback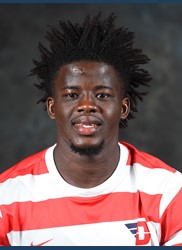 A former member of the Ghana Under-20 national team, Abubakar made a big splash this past summer as a key figure on the Michigan Bucks' PDL championship team. Boasting a good passing touch and impressive speed to go with his 6-foot-1 frame, Abubakar has the qualities to wind up being the best defender in this draft. A strong MLS Combine could push him into the top five.
13. JACORI HAYES, Wake Forest, Central Midfielder

One of the key figures on a strong Wake Forest team that reached the Final Four, Hayes led the Demon Deacons in goals with eight, while adding three assists. A central midfielder with a good nose for getting into the attack, Hayes will generate plenty of interest though the big question is just where will he settle in positionally on the next level.
14. ($) GORDON WILD, Maryland, Forward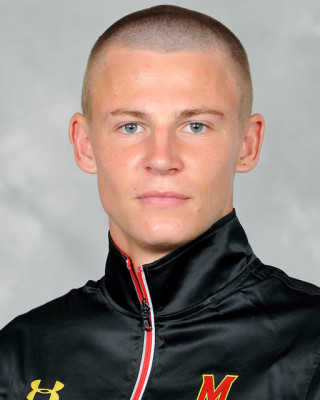 The German-born striker is a sophomore, and will need a Generation adidas deal to make the draft, and while he isn't currently part of the GA plans, Wild is considered a member of the second-tier of GA candidates who can be added if MLS expands the class. Wild notched 17 goals and 5 assists for the top-rated Terrapins in his first year at the school after transferring in from USC Upstate.
15. JUSTIN SCHMIDT, Washington, Centerback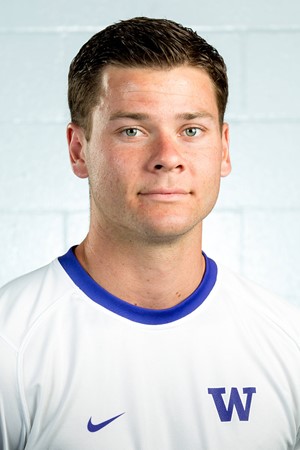 A four-year starter for the Huskies, the 6-foot-1 central defender has plenty of fans among West Coast scouts who saw him handle himself well against the Pac-12's best strikers all year. He's a safe bet to be a first-round pick.
16. ZEIKO LEWIS, Boston College, Right Winger/Forward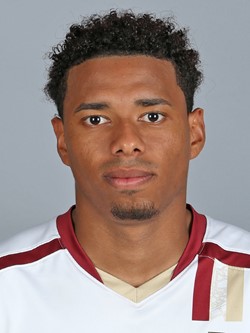 The Bermudan speedster led the Eagles in goals (7) and assists (5) this year and should draw attention from teams looking for some pace on the flanks. His international status could hurt his stock, but he shouldn't last beyond the first round.
17. JORDAN WILSON, Kentucky, Centerback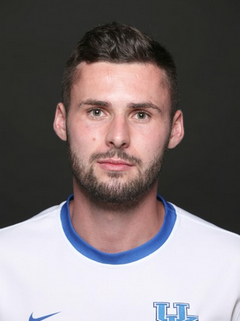 The Scottish central defender was one of the best defenders in the nation, and as the holder of a green card, he shouldn't be dropped down draft boards like some other foreign-born prospects might.
18. JULIAN GRESSEL, Providence, Forward

The Friars played most of the year without star forward Mac Steeves, but Gressel stepped up and helped carry Providence to a surprising run in the NCAA Tournament, including a shocking upset win over previously undefeated Maryland. The German-born Gressel followed up an 11-assist junior season with a 15-goal senior season, showing off his versatility and varied attacking qualities.
19. FRANCIS, DEVRIES, St. Francis (PA), Centerback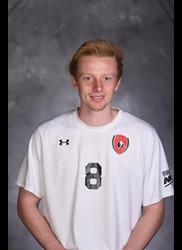 Another international defender, DeVries has been attracting attention from pro scouts for several years despite being a small-school player. His efforts in PDL play, most recently as a starter on the PDL-title winning Michigan Bucks team, have him looking like a first-round value despite his international status.
20. MICHAEL AMICK, UCLA, Centerback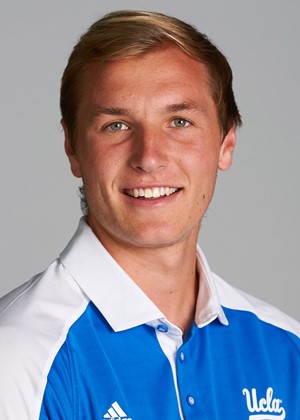 A player who has been on the fringes of Generation adidas consideration in previous years, Amick has seen his stock drop in recent years, and in a year where there are several good central defender options, Amick could slip out of the first round. Working in his favor is the fact he is left-footed.
21. LIAM CALLAHAN, Syracuse, Left Back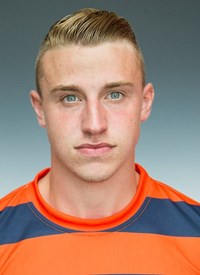 Teams looking for a pure left back are going to struggle for options in this draft, and the best of the bunch is Callahan, who was excellent for Syracuse this year. A redshirt senior, Callahan is 23, so older than most rookies. That could hurt his stock a bit, put position scarcity is his friend and teams desperate for some left back depth will consider him in the first round.
22. COLTON STORM, North Carolina, Right Back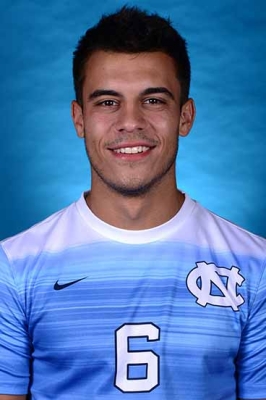 Another talented fullback who should benefit from the lack of options at the position, Storm is the second-best right back prospects after Odoi-Atsem, and scouts have plenty of video to watch of Storm battling successfully against the ACC's wealth of wing talents.
23. NAZEEM BARTMAN, South Florida, Forward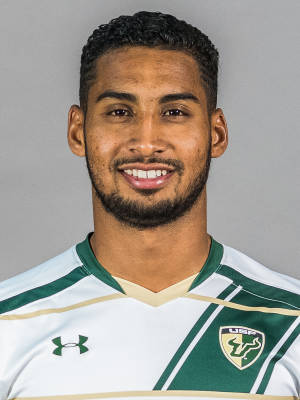 24. WALKER HUME, North Carolina, Centerback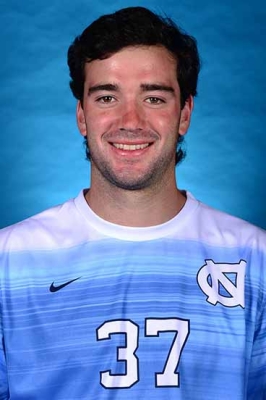 25. BRIAN NANA-SINKAM, Stanford, Centerback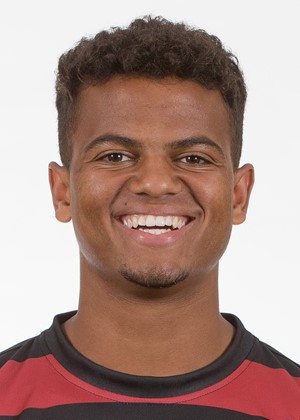 26. TANNER THOMPSON, Indiana, Central midfielder
27. CHRIS NANCO, Syracuse, Forward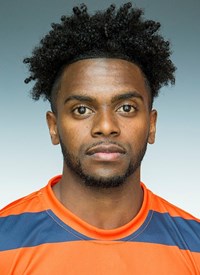 28. REAGAN DUNK, Denver, Right Back

29. CHRISTIAN THIERJUNG, California, Forward
30. DANIEL JOHNSON, Louisville, Central Midfielder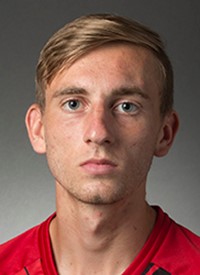 31. ROBERT MOEWES, Duke, Goalkeeper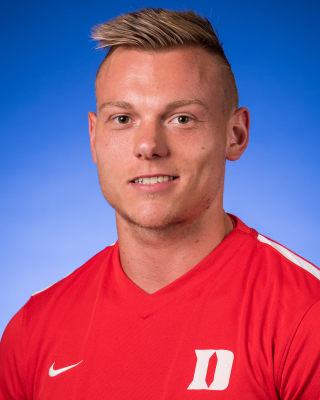 32. TREVOR HABERKORN, California, Centerback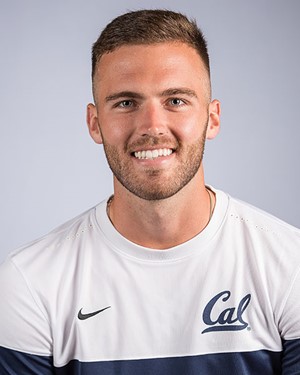 33. CONNOR MALONEY, Penn State, Forward

34. TUCKER HUME, North Carolina, Forward
35. ALEX NEFF, Utah Valley, Centerback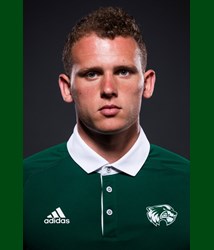 36. JAKOB NERWINSKI, UConn, Centerback
37. CHRIS WEHAN, New Mexico, Central Midfielder
38. WUILITO FERNANDES, UMASS-Lowell, Attacking Midfielder/Forward
39. GUILLERMO DELGADO, Delaware, Forward
40. MAC STEEVES, Providence, Forward
Steeves missed most of the 2016 season due to injury and could wind up redshirting and returning to school in 2017. That said, several teams are interested in the 6-foot-4 striker's services if he does choose to turn pro.
41. AUSTIN LEDBETTER, SIU-Edwardsville, Centerback
42. AARON JONES, Clemson, Right Back
43. ALEC FERRELL, Wake Forest, Goalkeeper
44. KYLE BJORNETHUN, Seattle U., Centerback
45. BILLY MCCONNELL, Indiana, Right Back
46. MIKE DEGRAFFENREIDT, Louisville, Right Back
47. JAKE MCGUIRE, Tulsa, Goalkeeper
48. RIGGS LENNON, Creighton, Forward
49. MARCUS EPPS, South Florida, Right Winger
50. FELIX VOBEJDA, UCLA, Right Winger/Right Back
============================================================