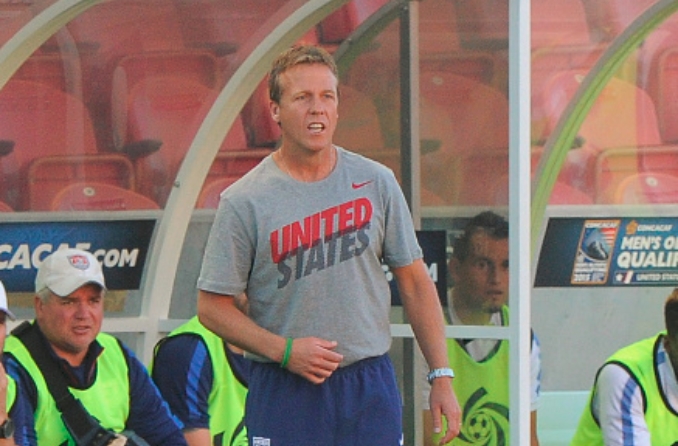 The U.S. Under-17 National Team's Aegean Cup journey continues on to the final.
The Americans, coached by John Hackworth, will face off against host Turkey in the Aegean Cup final on Saturday after defeating Belgium, 2-0, on Thursday. The Americans topped Group B after winning two of three group games.
Andrew Carleton scored his second goal of the competition against Belgium, while Joshua Sargent netted late to seal the U.S. victory.
In the Americans' first matchup of the group stage, Romania was given a free kick opportunity on the right wing in just the second minute of play. Antonio Sefer curled an effort over the wall and just above U.S. goalkeeper Alexander Budnik's hands to score the only goal of the game en route to a 1-0 loss for the Americans.
The U.S. performed better in the second group game, scoring two second-half goals in a 2-1 win against Greece. Carleton and Tonny Temple were the goal-scorers for the U.S. on the day, but the main talking point was the goal scored by Alexandros Gkargkalatzidis.
The Americans were huddled around the coaching staff near the sideline after celebrating Temple's goal in the 66th minute, and Greece quickly ran the ball back to the center circle. The referee blew his whistle while most of the U.S. players were still near the sideline, and Gkargkalatzidis raced towards goal and scored.
Greece, which finished second in Group B, will play Ukraine in the tournament's third-place game on Saturday.
Here are the highlights for the U.S. U-17s group games (vs. Romania, Greece and Belgium, respectively):
—
What do you think of the U-17s performances? Think they can win the final on Saturday?
Share your thoughts below.