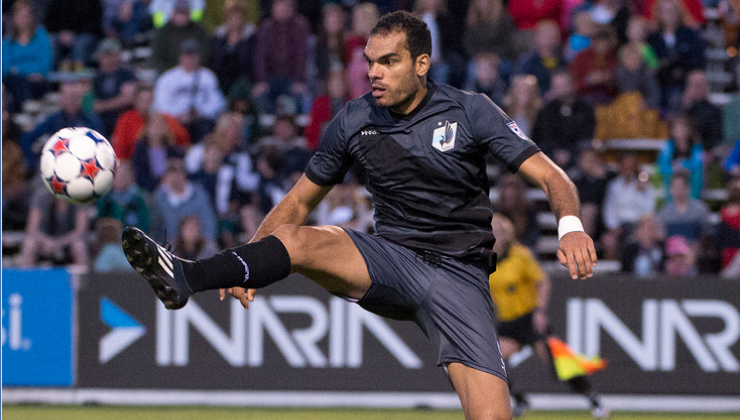 Ahead of their debut seasons, both Miami FC and Rayo OKC have added prove goal-scoring options to boost their frontlines.
Miami FC has signed Brazilian striker Pablo Campos, who was released by Minnesota United on Friday. The forward is the modern NASL's all-time leading scorer with 52 career league goals. (REPORT)
Rayo OKC has reportedly signed former U.S. Men's National Team forward and 2010 World Cup veteran Robbie Findley. The 30-year-old Findley, who made 11 appearances for the U.S. between 2007-10, most recently featured for Toronto FC. (REPORT)
The New York Cosmos have added striker Yasmani Duk on loan from Bolivian first division side Sport Boys Warnes. Duke, who earned his first cap for Bolivia in November, has played in his home country for the past six years. (REPORT)
The Fort Lauderdale Strikers announced that the club has partnered with Fort Lauderdale FC to establish a local youth soccer pyramid from ages 5-18 up to the first team. As a result of the partnership, Olaf Henke, Director for Fort Lauderdale FC, has been appointed the inaugural head coach of Strikers U-23 in the NPSL. (REPORT)
Five matches have been added to the Jacksonville Armada's preseason schedule, including meetings with Miami FC and Rayo OKC. (REPORT)
—
What do you think of the Campos and Findley signings? What do you expect from the Strikers' new youth system?
Share your thoughts below.