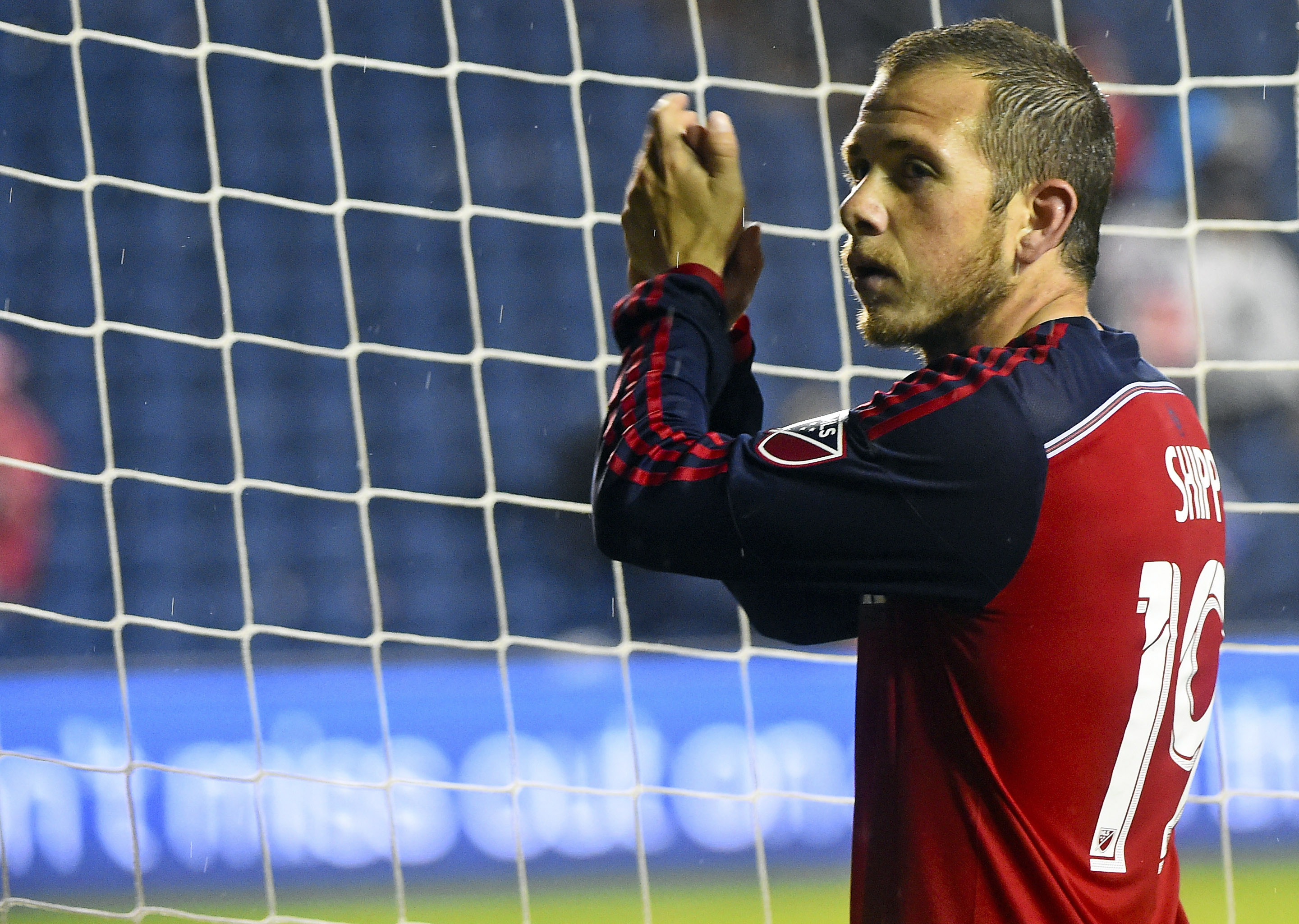 A new era is beginning for the Chicago Fire, and Harry Shipp is not going to be part of it.
First reported by ChicagoNow.com early on Saturday, the Fire have dealt the homegrown standout to the Montreal Impact in exchange for General Allocation Money and Targeted Allocation Money.
(UPDATED: The Montreal Impact confirmed the acquisition of Shipp in exchange for GAM and TAM hours after the original report.)
The deal signals a surprising end to Shipp's time in Chicago. The 24-year-old midfielder has been a regular starter for the Fire since signing a Homegrown Player deal two years ago, and played 33 times last season while scoring three goals and assisting on eight others.
The Fire have been busy this offseason retooling a roster that finished with the worst record in 2015. New general manager Nelson Rodriguez and recently-appointed head coach Veljko Paunovic have brought in several foreign players, and added promising youngsters like Stanford's Brandon Vincent as well.
For the Impact, Shipp's arrival gives them another talented attacking option to complement the likes of Didier Drogba, Ignacio Piatti and Dominic Oduro. The move also helps fill the void left by midfielder Dilly Duka, whose contract expired at the end of last season.
What do you think of the Fire reportedly moving Shipp to the Impact? Wondering exactly what the Fire are doing? Is Shipp a perfect replacement for Duka in Montreal?
Share your thoughts below.